Staff Spotlight - Christina Hubbard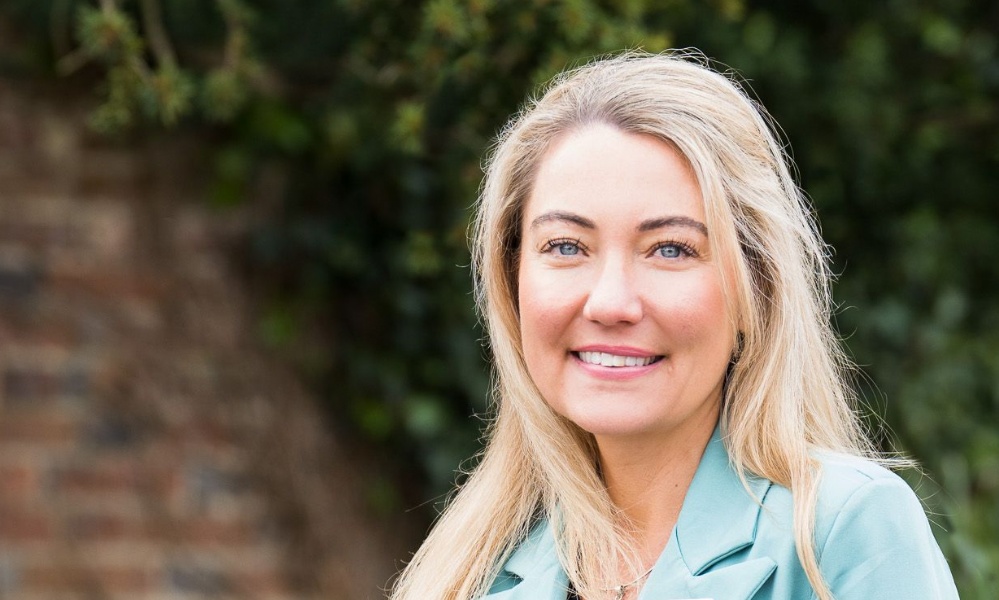 The next instalment in our Staff Spotlight series features Director of Studies at the Prep School and Head of Senior School Scholars, Christina Hubbard.
How would you briefly summarise what you do?
I am responsible for all things academic at the Prep School. Teaching and learning, curriculum, how we deviate from the national curriculum and all the extra fun bits that we add in.
I also help the teachers teach. I offer them support and training. By learning about their job, where they see challenges or difficulties, and I can help provide what they need to be successful with their students.
What are your favourite parts of the job?
Working with the children is the best part. Their joy, their enthusiasm, their vivacious approach to life. I also enjoy working with adults because it involves empowering people to improve. Most people go into education because they're passionate about it. I enjoy helping teachers know what they're good at and know what they need to do to be even better so that the children have a more positive experience.
What would you say is the most fun activity or trip or experience that you do here?
One of the best experiences of my life was the Three Peaks Challenge. I love adventure and being outside. It was both of those things, and it was a real challenge.
I did achieved twice and we took the Sixth Formers. We hiked up mountains at two in the morning, and there was one stage where we hadn't slept for 30 hours but it was amazing to see the pupils overcome their obstacles and I also felt a real sense of personal achievement.
Do you have a favourite memory of working at Lingfield?
My favourite experience working in the Prep School was visiting the Year 6 children on their residential trip. Seeing them in a different context and taking ownership and pushing their boundaries was really lovely.
What inspired you to work in education?
I started teaching when my youngest child was in Nursery. I did my PGCE. I lived in central London at the time. Having been home with the children for a few years, I was so excited to get back into the world of work. I felt challenged in a whole new way for the first time.
I started teaching in a state school for my first few years, and then I moved to Lingfield College Senior School when my oldest was in Year 10 and my youngest child was in Year 7. Then I was Head of English for a while and then I started here at the Prep School in September '21.
Working in education was always something I wanted to do, probably because of an amazing teacher. I'm from rural South Carolina and I had this incredible teacher who was a total Anglophile and had taken several trips to Europe. He used to display European landmarks on the screen and we would have a weekly quiz on them, which was in no way part of the curriculum, but it opened up this whole new world for me. He introduced me to Europe and I was desperate to see the world I had read about.
So that was partly why I ended up coming to Europe. I loved university and had impressive teachers that changed the course of my life. It makes you realise the power and influence a teacher can exert on your life.
Which would benefit or perk is your favourite?
I love the food. It's healthy and there is so much variety. My vegan diet is catered for and the puddings are amazing.
Also, I enjoy being able to teach smaller class sizes where you can give more individual attention to the children. Being in the Prep School means we're not bound by the national curriculum, so I have the freedom to pick a variety of materials or topics that will interest the children. This means they stay enthusiastic, their learning stays fresh, and as a school, we are able to meet their needs as they grow.
If you have a bad day, how do turn it into a good one?
I'm very good at talking myself down from a bad day and I know how to make myself happy. It's a very important life skill. Life is all about perspective, and I have a gratitude journal that I've started this year, and it literally does change your brain and it changes the way that you think. I could have had the worst day yet I look at my gratitude journal and think, "What did happen that was positive today?" It forces you to find the good in the bad. I think that helps enormously.
To get myself out of a funk on a bad day, all I have to do is go for a run with my dog. It works every time and having a supportive network of friends helps. Most days I meet with my friends and we run together before work, so when I start my day, I've done my exercise, my self-care, my socializing, I've been outside, and then I can face whatever the day throws at me.
We have to prioritise our well-being because there have been days when I can't be bothered or I don't feel well, but it's amazing how rapidly your mental health can decline if you don't prioritise that self-care.
Are you a reader? If not, are there any hobbies you get involved with?
I'm reading Michelle Obama's new book right now, but I'm finding it a bit slow.
However, I belong to a book club and we choose a new book every month and the person who chooses then hosts the club at their house and prepares a meal inspired by the book.
We read books about characters from different walks of life who may have much more difficult lives than ourselves, and it helps us put things into perspective.
My favourite book I've read in the past 12 months is called The Girl with the Louding Voice, and it was about a female character who was forced into an arranged marriage and deals with challenging circumstances yet she wants to pursue her education. Despite her challenges, the character maintained a sense of humour and she had me laughing at points throughout the book.
Do you like travelling? Do you have a destination? So what's next on your list?
I love travelling. At the moment, we're looking for European destinations so our children can fly out to meet us.
Long term, I would love to return to Southeast Asia. I went travelling when I was 21, and my oldest has just done the same route at 20 all by herself. She travelled on her own, had the time of her life and it changed her as a person.
I'm a firm believer in the importance of travelling, and I'm desperate to get back there and see it from a different perspective.
What's the best thing that's happened to you so far this week?
I've got a place in the London Marathon.
I've done lots of marathons and ultra-marathons before, but always trail. I said I'd never do a road marathon but I came across this charity called the Lydia Project. They are in Nepal at the moment and they work in cultures that don't see women as equal and often put them into arranged marriages and the charity offers vocational training and education to either give them a way out or give them an opportunity not to have to go into arranged marriages in the first place.
I find distance running so energising. I think it's easy to get side-tracked by society's pressure and attitudes towards what women's bodies should do and look like, so it's important that I'm grateful for what my body can do physically and what I ask of it through training. I think it's empowering to focus on how our bodies support us and can already accomplish so much.