Sport
In addition to an inspiring academic curriculum, Lingfield students enjoy an enviable range of sporting activities. Personal physical development blends with individual skills, focus, and team collaboration. Outstanding facilities such as our all-weather Astroturf pitch, sports hall and extensive grounds, help each student gain a positive experience within sport.
---
Sport in the Curriculum
Students keen to develop a deeper academic understanding of sport can study our GCSE PE course, before progressing to our A Level in Physical Education or BTEC Level 3 National Extended Certificate in Sport.
Sporting Activities
Sport for all is central to our ethos and culture. Students have access to a full calendar of co-curricular sporting activities which take place at lunchtime and after school. We provide every opportunity for students to represent the School across a full range of sports, at all levels and age groups, through an extensive fixture list and competitions at local, regional and national level.
Hockey, netball and football form the core of major team sport representation in the Autumn and Spring terms whilst cricket, athletics and tennis are the major sports for the Summer term.
Rugby runs for both the Autumn and Spring terms and enables those who want to play the sport to represent the School alongside our major sports during those terms. Golf, equestrian, swimming, cross-country, badminton, basketball and table tennis alike, are also played competitively.
Follow us to keep up to date Lingfield Sport (@lingfieldsport) on Instagram.
Athletics
Athletics at Lingfield College is a major Summer sport with students competing each year in numerous competitions throughout the term
We have a grass track with a double-ended tartan long jump pit, as well as designated throwing areas and two high jump beds alongside
Athletes can train and improve their performances during Games afternoons in the Summer term and participate in the many Athletics clubs offered over our extended lunch break and after school. Students benefit from specific targeted coaching sessions and have the opportunity to work in small specialist groups focusing on their particular discipline.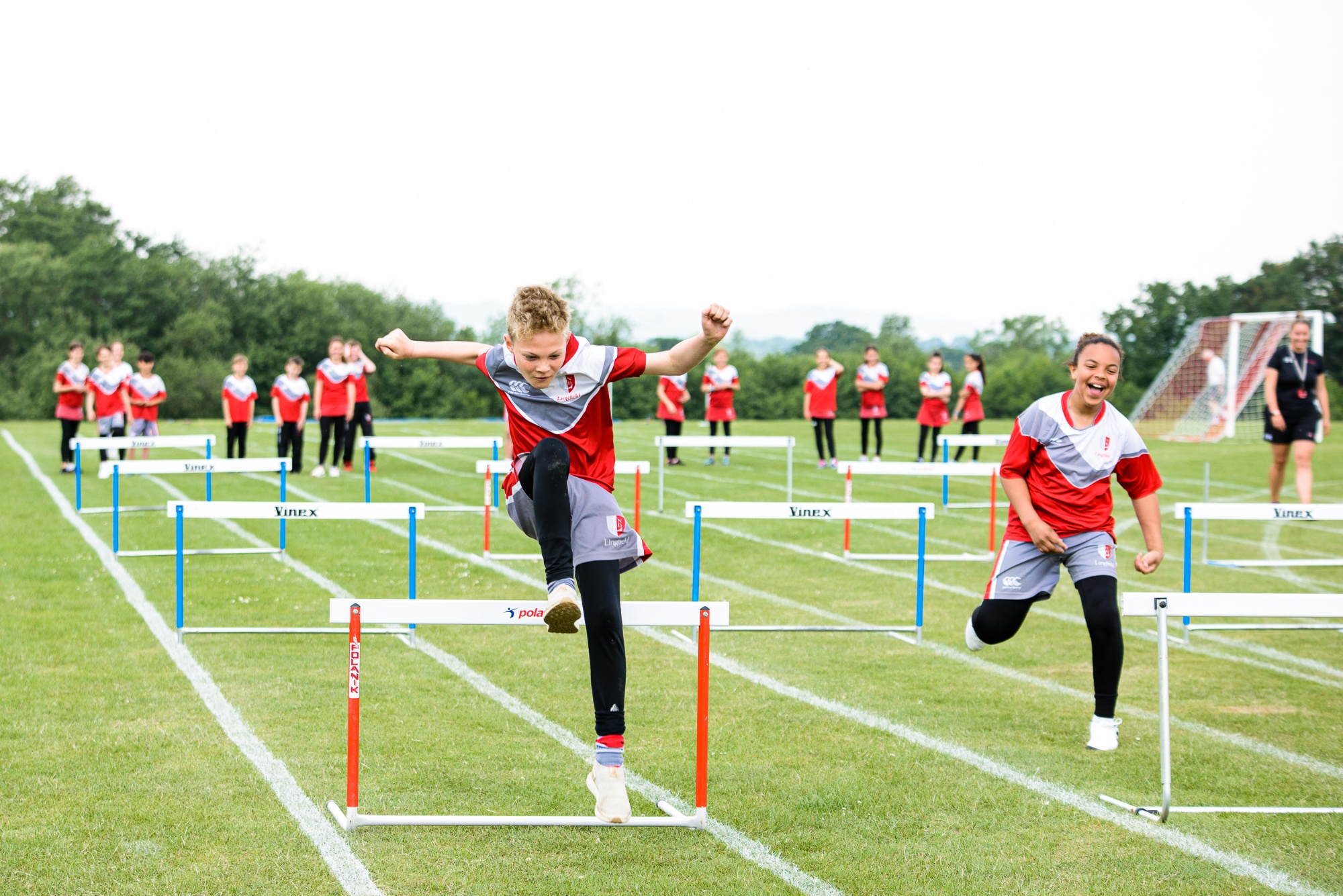 Cricket
A winter cricket programme for all ages runs through the Spring term, during lunchtimes and after school, with players working on technical and tactical improvements to their games at the cricket nets. We offer individual coaching sessions as well as specialist help for the wicket-keepers.
The facilities for cricket at Lingfield are impressive. We have two cricket squares with excellent surfaces, alongside a close relationship with Lingfield CC where we also use their facilities. These are supplemented by an indoor hall boasting four lanes of nets and an area comfortably big enough for fielding and skills work. Indoor matches are also played. Outside, there is a six-lane artificial net complex providing outstanding bounce and batting conditions. Lingfield has access to modern technological and visual coaching aides, as well as bowling machines and video analysis. We are proud to see many of our students are now blending into the local cricket clubs at all levels, many representing their county, Kent, Sussex and Surrey.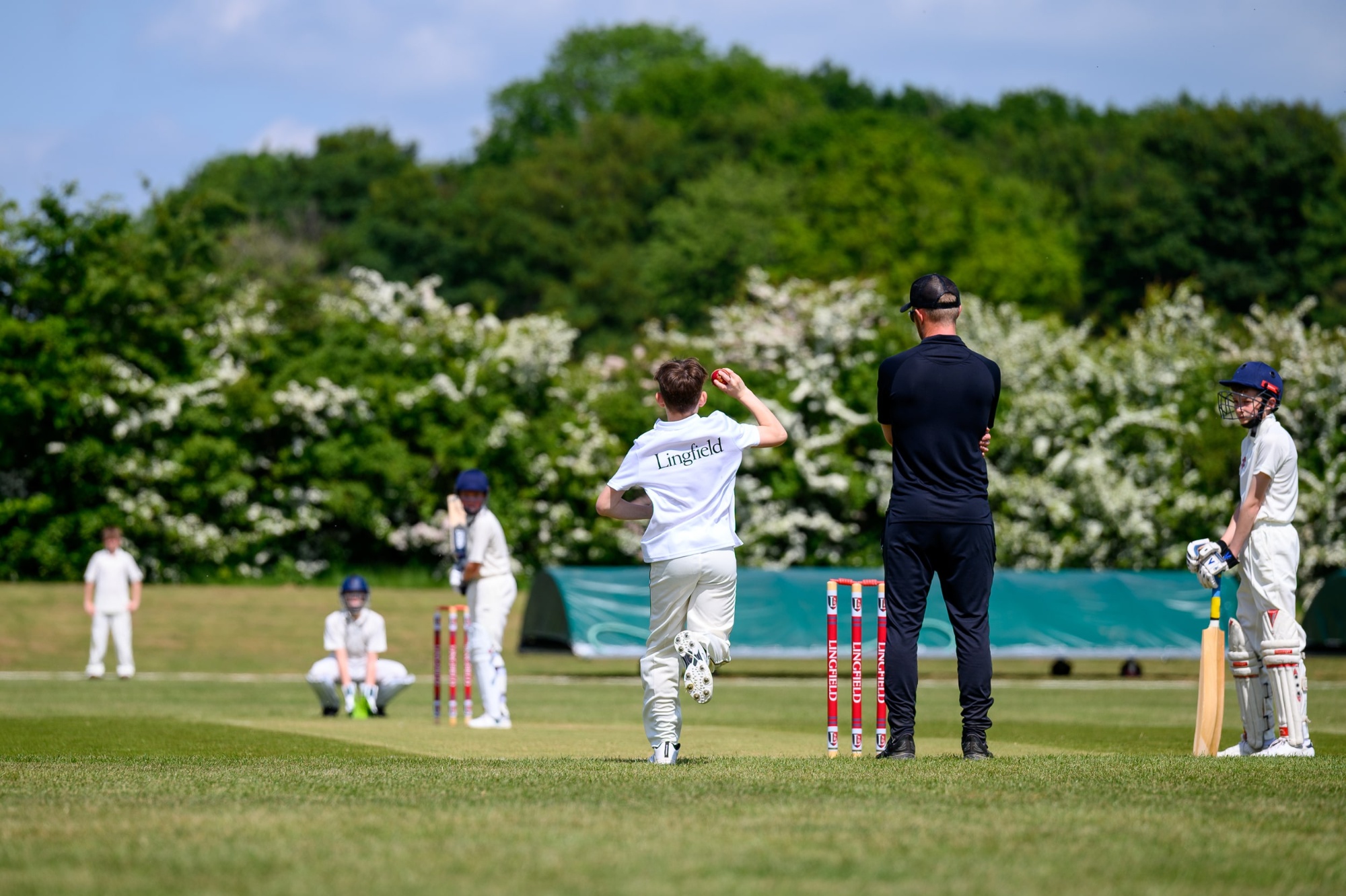 Cross Country
Cross-country is a very popular club and runs right through all three terms. We have large numbers of pupils running daily taking advantage of the beautiful surroundings of both the school campus and the general countryside within the local area.
From November through to April, we have numerous cross-country competitions where our most able runners have the chance to compete, be that at District, County or National levels.
Equestrian
Lingfield College is a member of the National Schools Equestrian Association (NSEA). This provides a platform for students to compete at all levels from grassroots to national level in a range of equestrian disciplines.
Lingfield has a rich talent base and a squad of riders from Juniors to Sixth Form, who regularly represent the School at NSEA events. Students have held Surrey County Champion titles for all levels of dressage and have been placed at the National Schools Championships. Jumping is hugely popular and teams have competed at both the NSEA Championships and in the prestigious National Schools Show Jumping at Hickstead. We are proud of the hugely successful Lingfield College Dressage Show which is held at one of the premier competition venues in the country, attracting a wide selection of participating schools.
Lingfield benefits from a close association with the Old Surrey and Burstow branch of the Pony Club whose excellent training facilities and showground are on our doorstep. As active participants, many of our students have reached the National Pony Club Championships in Endurance, Pony Care, Polo, Mounted Games, Eventing, Dressage and the Musical Ride. This collaboration ensures our riders are provided with a breadth and depth of training to enable them to realise their full potential.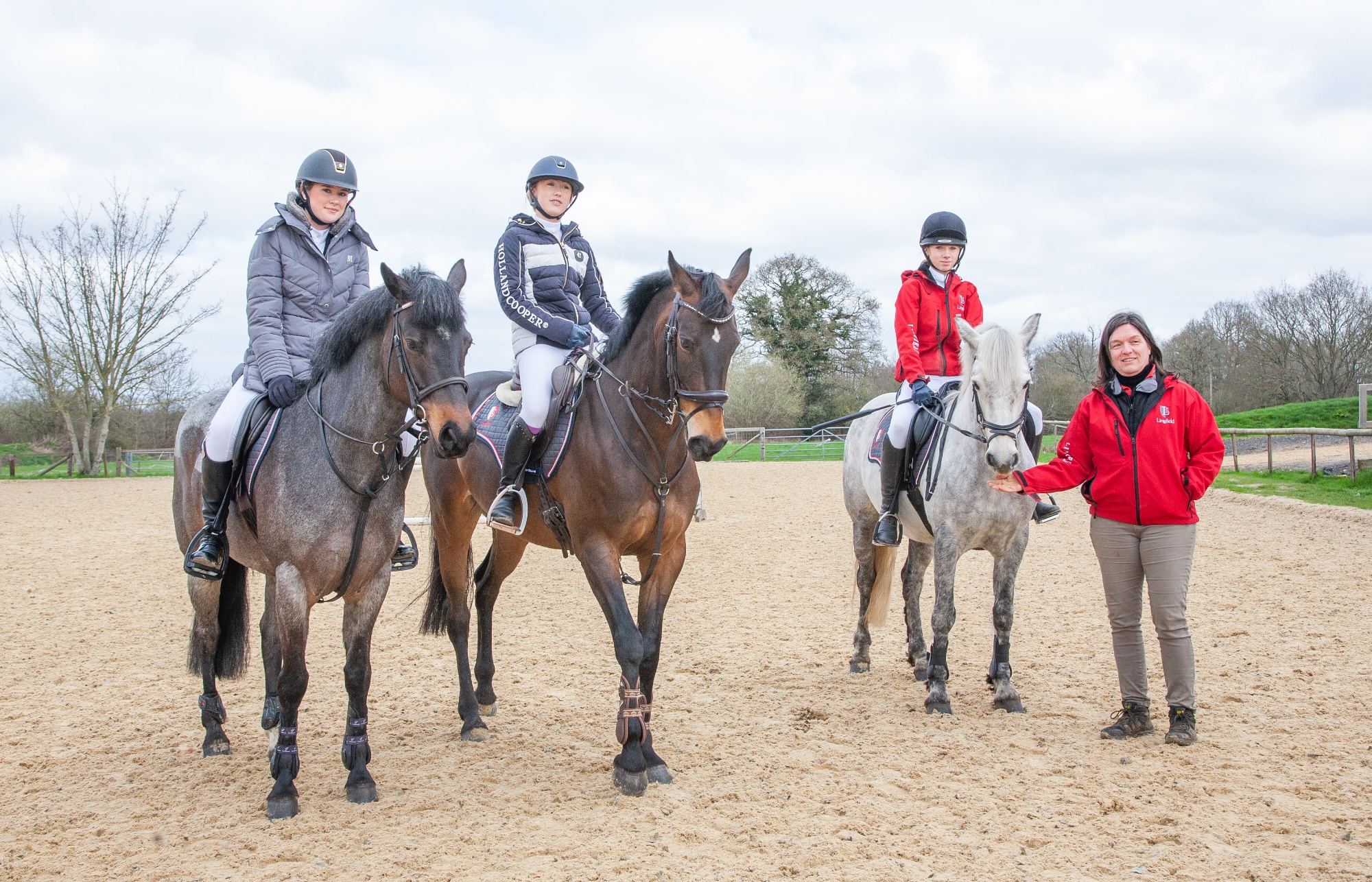 Football
In terms of participation levels, Football at Lingfield certainly leads the way in the popularity stakes. Following pre-season training in August, ten teams participate regularly throughout the Autumn term, playing their midweek and Saturday fixtures. Each year group fields A, B and C teams whilst the 1st XI, 2nd XI and 3rd XI team squads comprise students from Years 11 to 13.
2022/23 saw the introduction of Girls' football to the curriculum including lunchtime and after-school clubs. Lingfield FC player and EGFC coach Toby Hill is developing the Girls' Football programme to create highly competitive teams in every year group.
As well as dedicated training slots for each team during our extended lunch breaks, the students also train during their games afternoon, benefiting from the input of external professional coaches. Team selection is based on merit as well as attitude and, as such, the composition of teams can change regularly.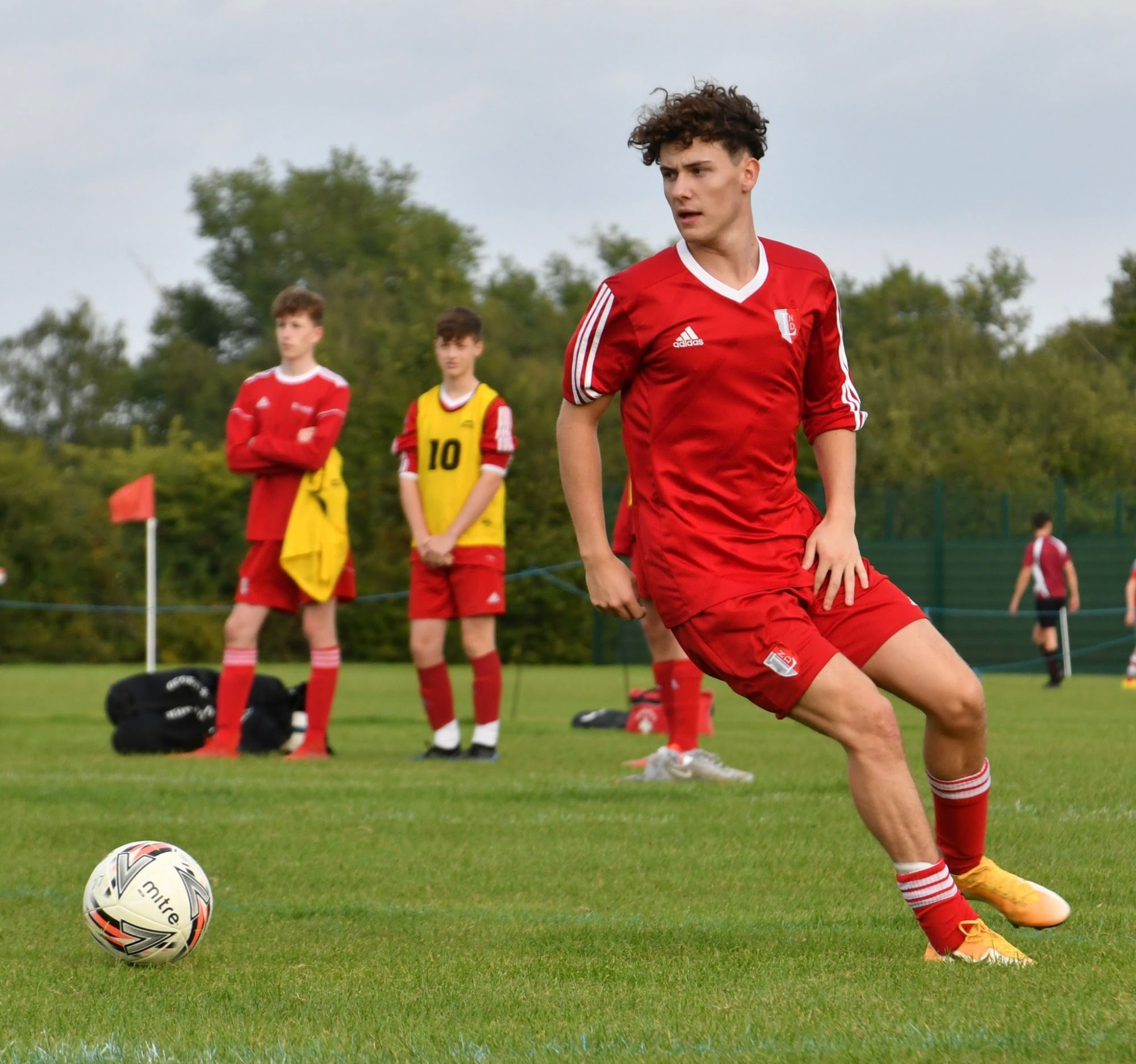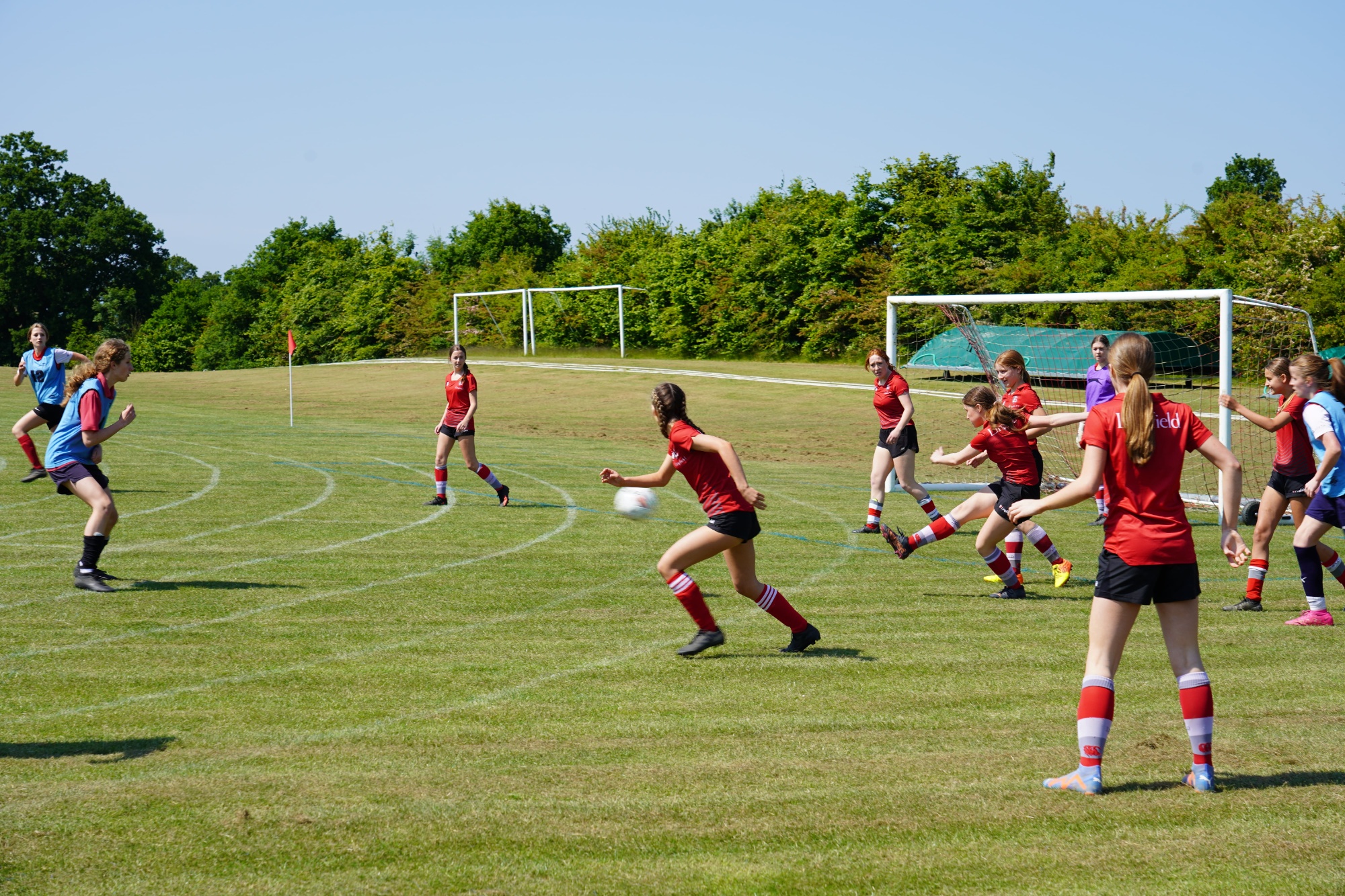 Hockey
Hockey is the major sport for girls in the Autumn term and for boys in the Spring term with teams entering the county, district and national tournaments.
Developing the hockey programme is Head of Hockey, Adam Ward who has worked extensively within the England Hockey Player Pathway system. He is also Director of Junior Hockey at Old Cranleighan Hockey Club. Adam is supported by Maddie Thompson, who plays for the Ladies 1st XI at Sevenoaks Hockey Club and is involved in the England Hockey Player Pathway coaching team, and hockey professional Sam Knight who plays for East Grinstead Mens' 1st XI.
We have close links with local clubs, including East Grinstead and Oxted, and run a feeding programme to enable the students to benefit as widely as possible from hockey in the area. At Lingfield, we have a full-sized sand-dressed AstroTurf pitch with floodlights in the heart of the school grounds with an overlooking pavilion and balcony.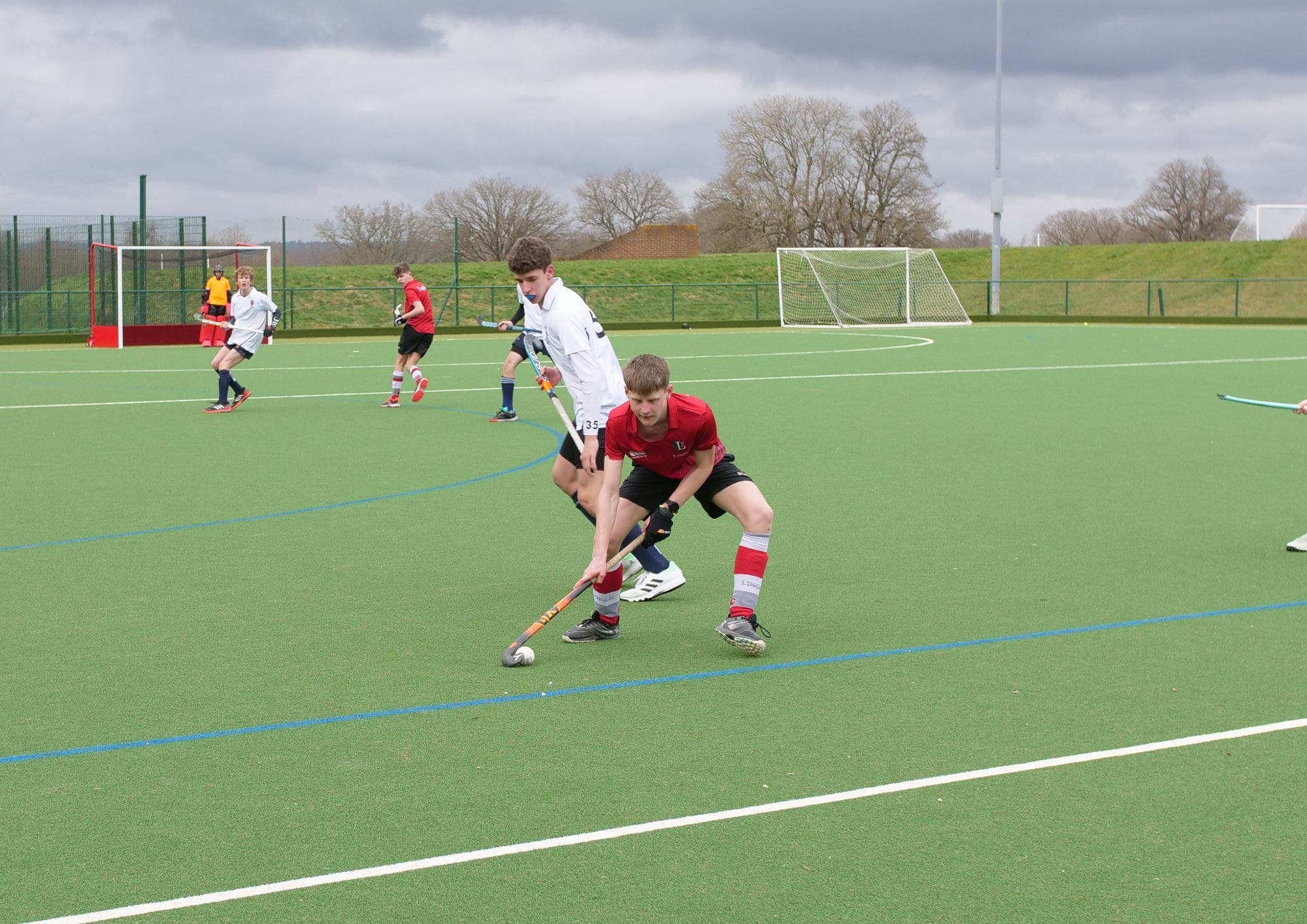 Lingfield Team of the Term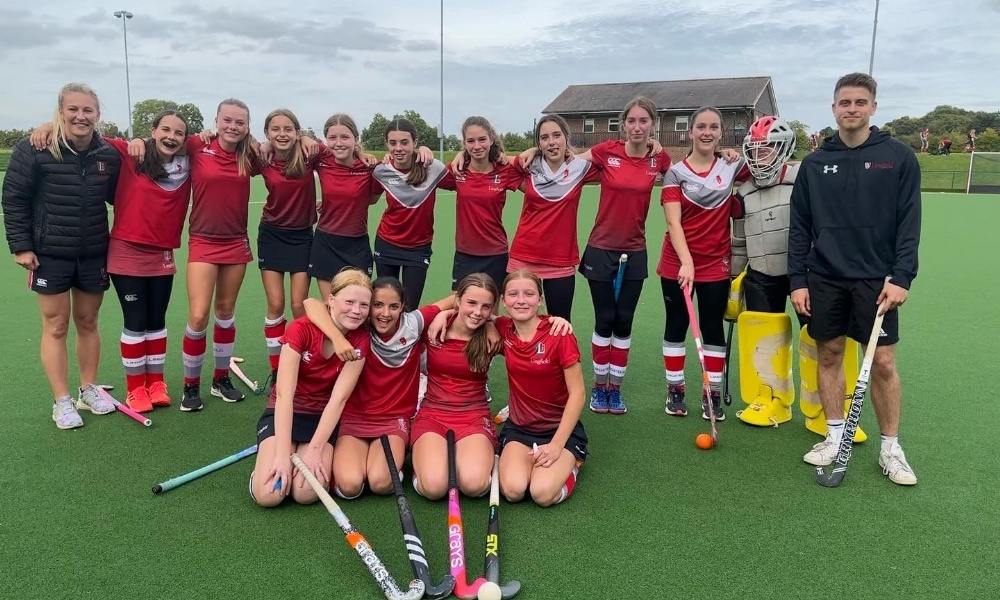 Lingfield U14 girls hockey team are unbeaten this season
Netball
Netball is the major girls' sport in the Spring term. The School regularly has both midweek and Saturday fixtures for all age groups.
We enter teams in the England Netball National Schools Competition, the Independent Schools National Netball Cup, the School Sport Magazine Cup and Surrey Schools Netball Tournament. We regularly advance to county, regional and final stages of many of these competitions. We have a close link with CD Phoenix Netball Club and many of our girls represent the county and regional teams.
We have one indoor and 7 outdoor courts which provide ample opportunity for students to get involved, either competitively or recreationally. Although the main 'season' runs from January to April, our pre-season starts early in the Autumn term for cup competitions and runs throughout the Spring term. Teams train for between three and four hours a week with highly experienced coaches.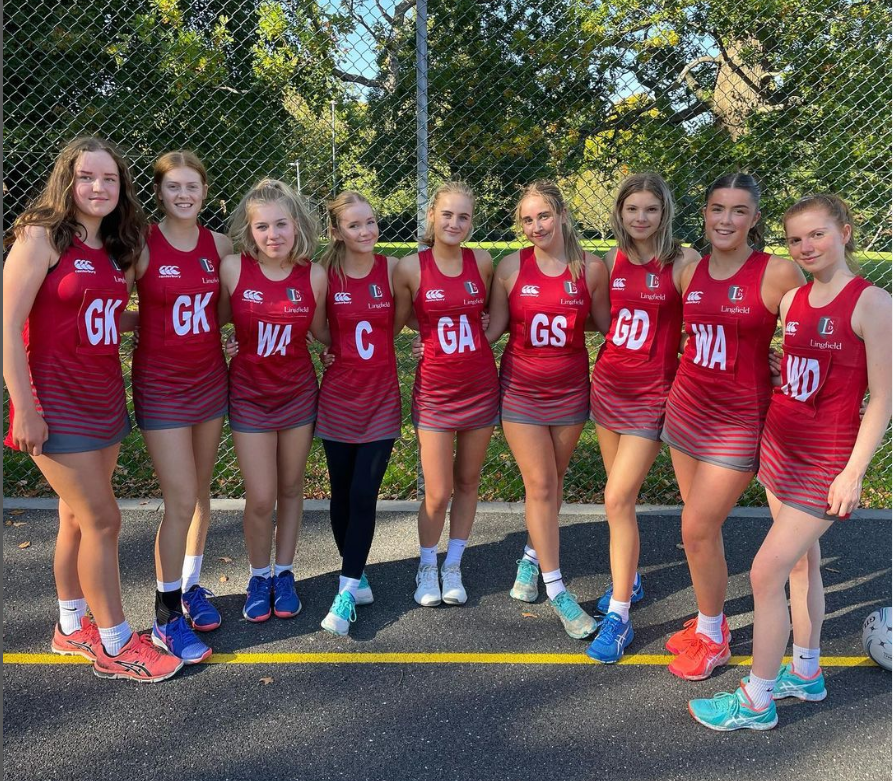 Rugby
Rugby continues to develop pace at Lingfield College with many boys taking a keen interest. There is a strong core of club players which has created a genuine buzz around the School. As a minor sport, like basketball, rugby is received very well amongst the students.
Rugby training is at lunchtime, with matches in the calendar from September to April, running consistently across two terms. Each year group plays between 8-10 matches against other schools. Alongside the 15-a-side matches, we are involved in the ISA and Surrey Schools 7s Tournaments throughout February and March.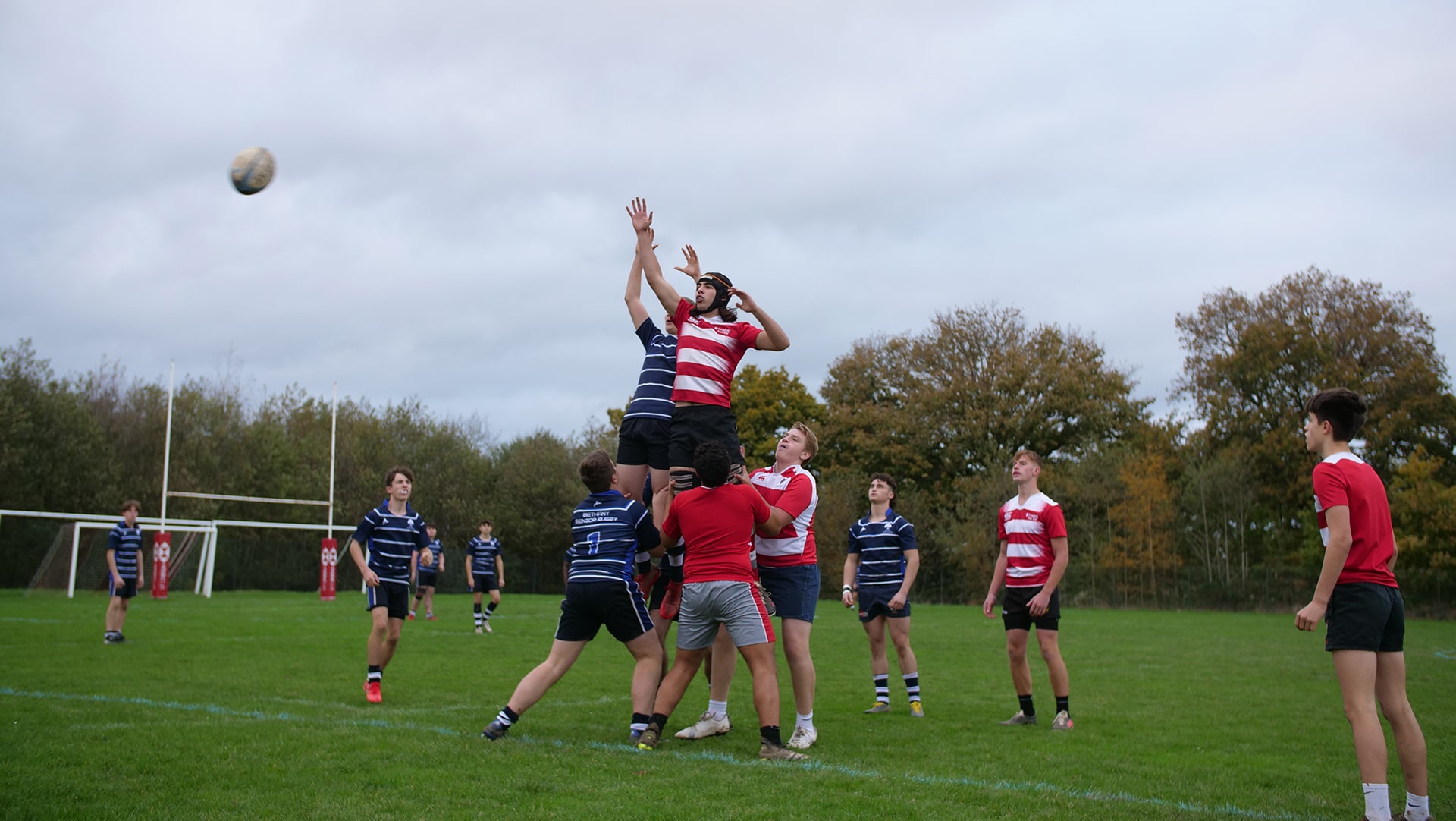 Tennis
Enthusiasm for Tennis at the Senior School has grown immensely in recent years. Coupled with our suite of competition-standard courts, this has enabled the School to enter a number of national tournaments as well as to host local fixtures and district competitions.
The School enters teams into the 1st Division of the Surrey Schools Tennis League at every age level. We have teams represented in the 1st Division of the permitted age-groups for the LTA Team Tennis Competition (Years 8 and 10).
The strength of girls' tennis is improving rapidly. As well as a growing fixture list against local schools, the girls now participate in the LTA Team Tennis Competition.
All students have the opportunity to play and receive tuition from professional coaches in their lunchtime tennis clubs, as well as during their Games afternoons throughout the winter and into the summer term.
Basketball
Basketball training takes place at lunchtimes for Years 7, 8, 9,10 and Seniors and is proving to be a very popular club with large numbers attending each week. Like rugby, we take part in midweek fixtures throughout the Autumn and Spring Terms, alongside entering various district, county and national tournaments too.
We are fortunate to have Kevin Hibbs as our specialist basketball coach. Kevin has previously been the English School's team coach.
Golf
Golf is played according to ISGA rules in Year 8 and below as Juniors, and Year 9 and above as Seniors. We have a competitive fixture list alongside specialist training and coaching at Lingfield Park. We also enter the ISGA Knock out Cup, the ISGA Shire competitions in both October and June as well as the Surrey Schools Cup.
We have won the Junior ISGA Schools Cup and have come second in the senior event. We were also regional finalists in the ISGA knockout and one step away from the national finals at St Andrews. Our recent 1st team were all England U16 players and we are currently rebuilding the golf squad with the aim to have future teams to mirror our previous successes. We play our home fixtures at Royal Ashdown Golf and Lingfield Park Golf Club and have a corporate membership with Lingfield Park. The latter, affords our players yearlong access to putting, chipping and bunker practice areas and the driving range.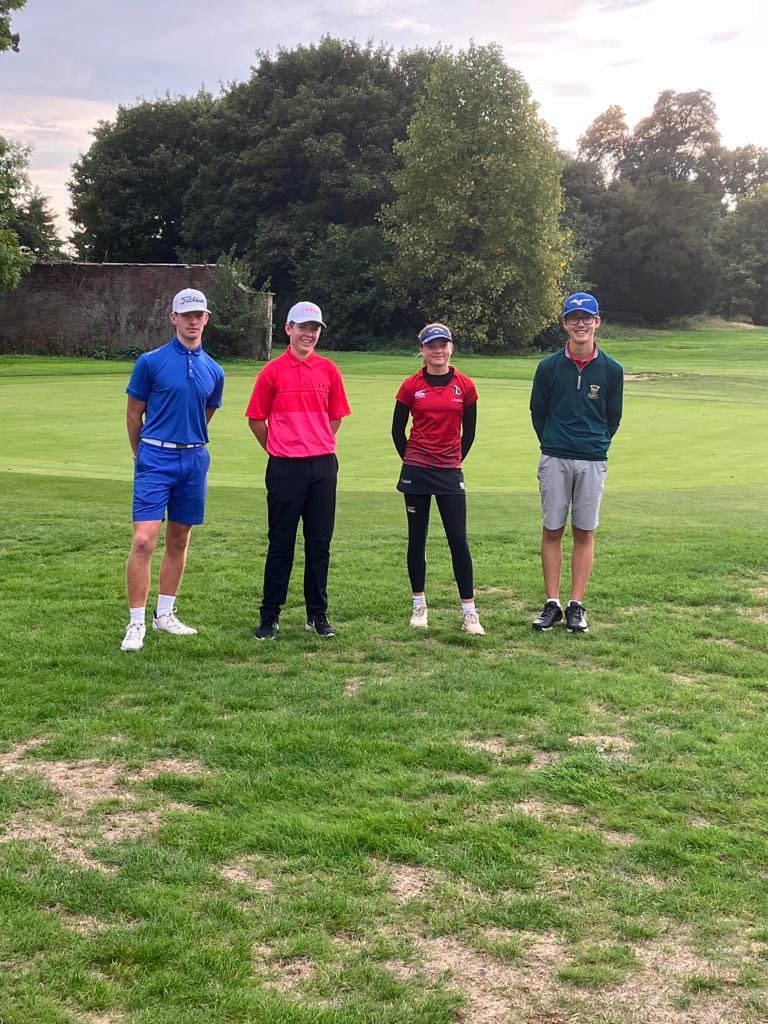 Other Sports
We are pleased to also offer, rounders, badminton, golf, basketball, bouldering, volleyball, table tennis, fencing, yoga and Pilates.
Competitive Fixtures
We field sports teams in every year group, competing with great success against schools in Surrey and Sussex, and in district and county championships.
Facilities
Students have access to an excellent range of sporting facilities. Sixteen acres of the School site are dedicated to sport. Facilities include pitches, modern indoor sports halls, artificial floodlit hockey and tennis surfaces, all-weather netball and tennis courts and a fully equipped Fitness Suite. There are also eight all-weather cricket nets and two cricket squares. The School is fully committed to providing and maintaining outstanding facilities for the development of and participation in a wide range of sports.
Sports Scholarships
The School offers Sports Scholarships and Awards to talented individual athletes. The Elite Sports Mentoring Programme is run by enthusiastic and experienced staff, supported by external coaching experts to help aspiring young athletes fulfil their potential.
Scholars enjoy access to;
Mentoring
1-to-1 Coaching Sessions
Fitness Testing
Personal Training in Strength and Conditioning