Curriculum
A Lingfield Senior School education offers a broad, balanced and forward-looking curriculum characterised by outstanding teaching from specialists in an inclusive and stimulating learning environment.
---
Continuing the holistic approach to whole-child education embedded at Nursery and Prep School, the curriculum at Senior School is designed to draw the very best out of every student, preparing them for an exciting and fulfilling future. We offer a safe, supportive space for our students to discover and nurture their individual academic, social and creative potential.
Our highly experienced teachers aim to instil confidence, effective learning habits and enjoyment of education in all students, within purpose-built classrooms that are well-equipped, bright and modern. Smaller classes (with 20 students on average at the Senior School and eight in the Sixth Form) mean our students are consistently challenged, benefit from greater individual attention and are given the best opportunity to achieve their unique potential.
We recognise excellence and celebrate success whether, in the academic classroom, on the sports field or in the creative arts. Our students consistently achieve excellent exam results, well above the national average, but more important than grades is the knowledge that individual students have been encouraged and challenged to reach the best outcomes for their abilities.
We seek to stretch and challenge all our students. We provide extension opportunities, (enriching experiences, clubs, trips and activities that complement our curriculum), regular and focused study support and a robust Scholarship programme, which allows for a more personalised approach to achievement. Our Learning Support department ensures that those with specific learning needs are supported to maximise their potential.
We shape our curriculum around three developmental stages:
Years 7 - 9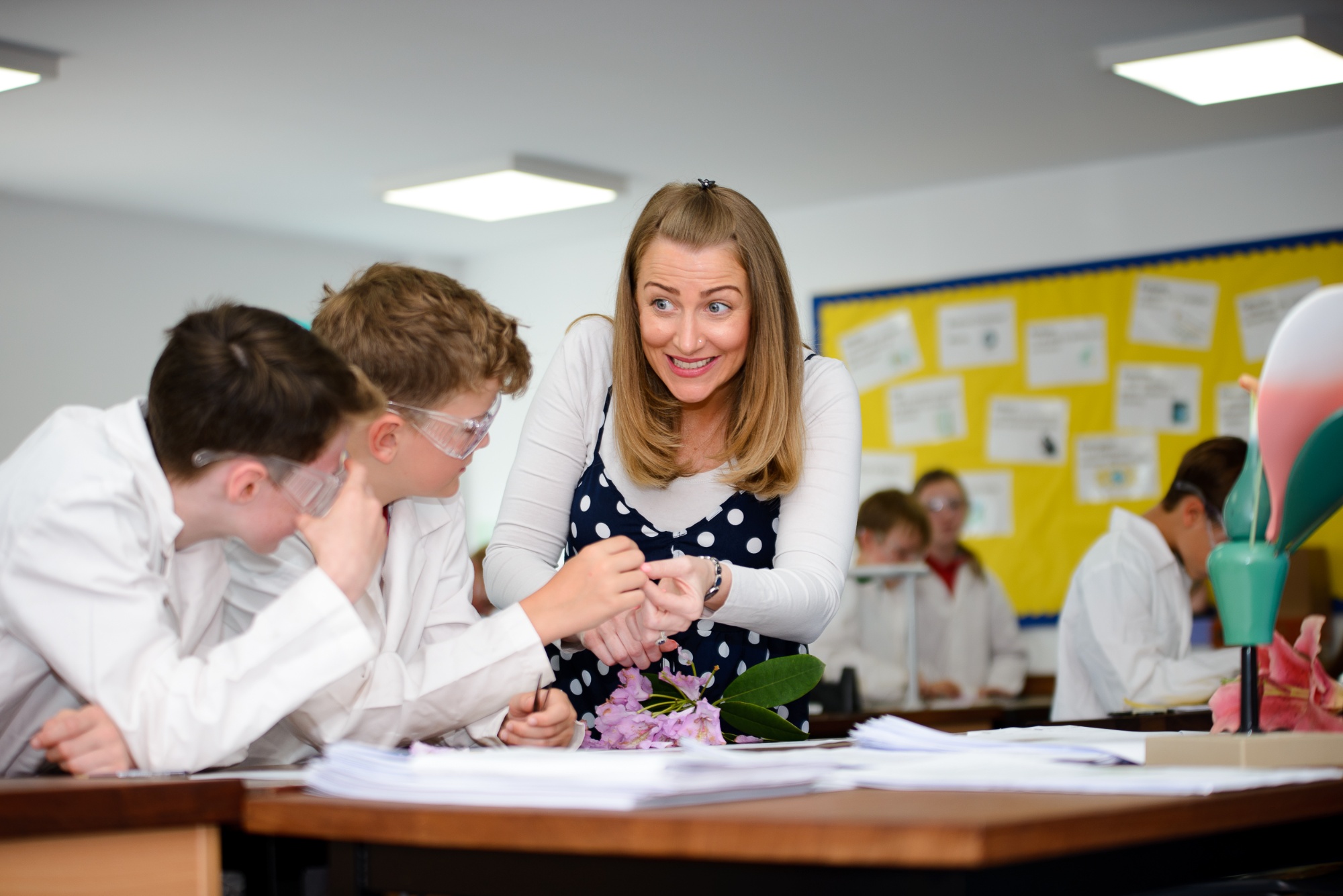 Igniting Curiosity
For the first three years at Lingfield Senior School, we offer a broad curriculum designed to give the students a solid grounding in all areas of study. We encourage students to enjoy the pursuit of learning and to discover and explore their own interests. The curriculum is delivered through a thoughtful combination of lessons, trips and activities.
Departments work together to enhance and support learning across subjects and teaching methods, avoiding the repetition of content associated with the national curriculum.
Students in Years 7 and 8 study Maths, Science, English, Art, Drama, Music, Computer Science, Spanish, and either French or German, History, Geography, Philosophy and Religion. One afternoon per week is given over entirely to games, and there are two further PE lessons.
Preparing for GCSEs
From Year 9 onwards, as our collective focus turns towards preparation for the GCSE programme, we increase teaching times in the core subjects of Science, Maths and English in readiness for the workloads in Years 10 and 11. With the guidance and support of tutors and teachers, students make the GCSE subject choices that will underpin and direct their onward educational journey at the School and beyond.
Years 10-11 (GCSE)
Breadth and Depth
In Year 10 the two-year GCSE programme begins. Lingfield College students study up to ten IGCSE and GCSE subjects as a combination of core and optional choices, with the examinations taking place in the Summer term of Year 11.
Lessons are, as always, complemented by our comprehensive co-curricular opportunities. Additionally, there are clinics and revision sessions available in all academic areas. We aim for students to develop a broad academic, creative and social skill set upon which to thrive in their exams and to make the best choices for life and learning after their GCSEs.
Alongside studying Maths, English (Language and Literature), Biology, Chemistry, Physics and one Modern Foreign Language, students choose three subjects from the following: Art, Computer Science, Drama, Economics, Geography, History, Music, a second Foreign Language, Media Studies, Religious Studies, PE and Food & Nutrition. Full details are available in our GCSE subject guide.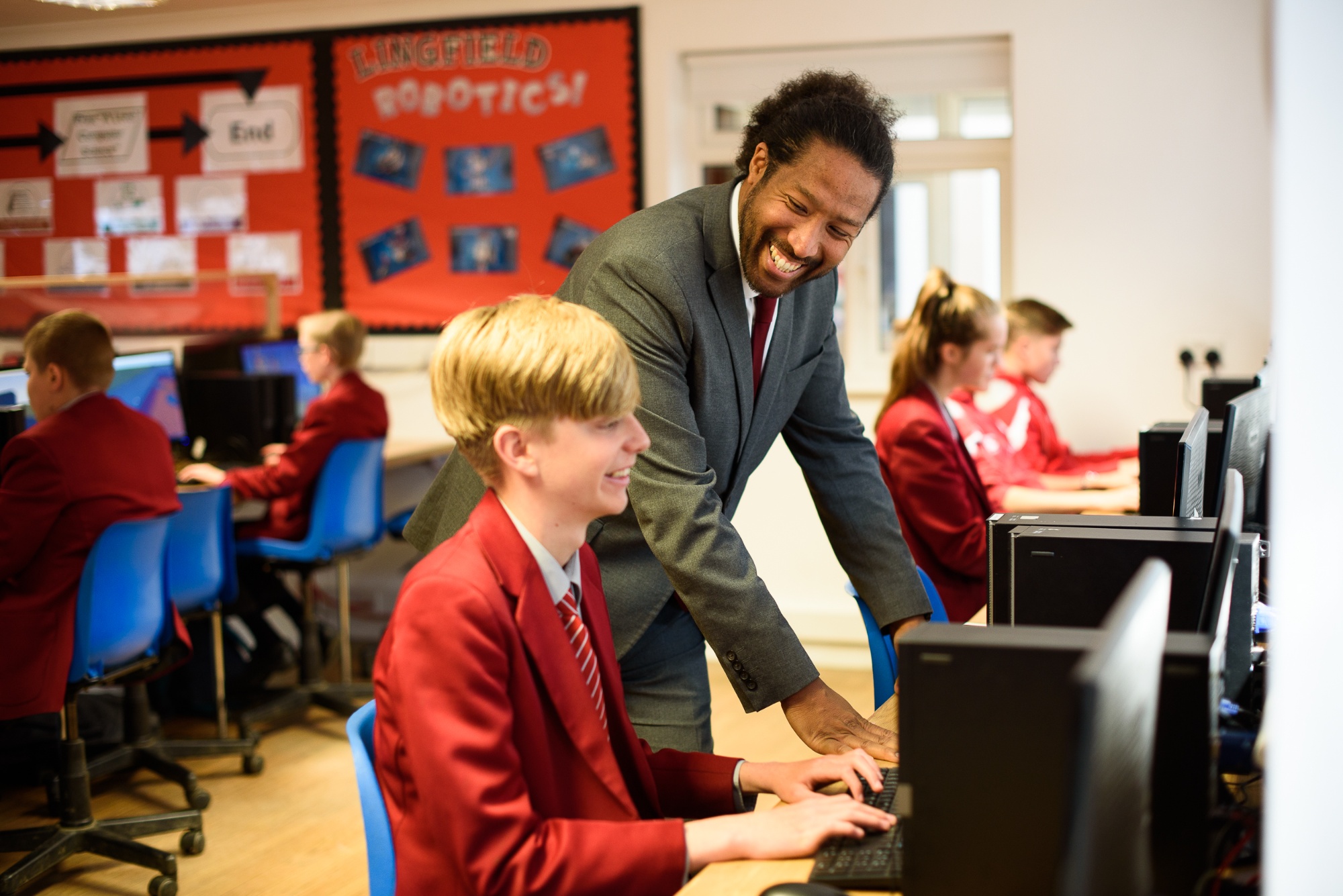 Careers Events
Our biennial careers fair in March is open to Years 10 and 11 as well as Sixth Form and includes delegates from a range of professions, as well as volunteering, gap year organisations and training and apprenticeship providers. Past delegates have included John Lewis, Surrey Police, Nestlé, The Lady Magazine, Atkins, Edge Hotel School, the NHS and Close Brothers along with Lingfield College alumni. This is an ideal opportunity for students to learn about the range of opportunities available to them after completing their studies with us.
Entry to Sixth Form
Looking Ahead
The majority of Senior School students will stay on into the Sixth Form, which feels both reassuringly familiar but also offers a new sense of independence. At this entry point to the School, we invite applications from external students, which adds a new and exciting dynamic.
All students are offered personalised advice and guidance in the form of an interview with the Head of Sixth Form and the Head of Year to help them fully explore their options and make confident choices about their future.
The range of subjects available is expanded to add Business Studies, Philosophy, Psychology and Photography. As well as A Levels, we offer BTECs in PE, Business and Creative Digital Media Production for students who prefer a modular, vocational or practical approach to learning.
The Extended Project Qualification (EPQ) is also a popular subject with students at this stage. An EPQ gives A Level students excellent preparation for university-level study and may help boost UCAS applications. It is compulsory for our Academic Scholars and optional for all other students who may wish to extend their learning.
Sixth Form students may also attend the 'Sixth Form Specials' lecture programme. This is an inspiring and thought-provoking set of talks by teachers, external speakers and alumni. It aims to expose our students to wide-ranging and fascinating topics beyond the confines of the normal curriculum.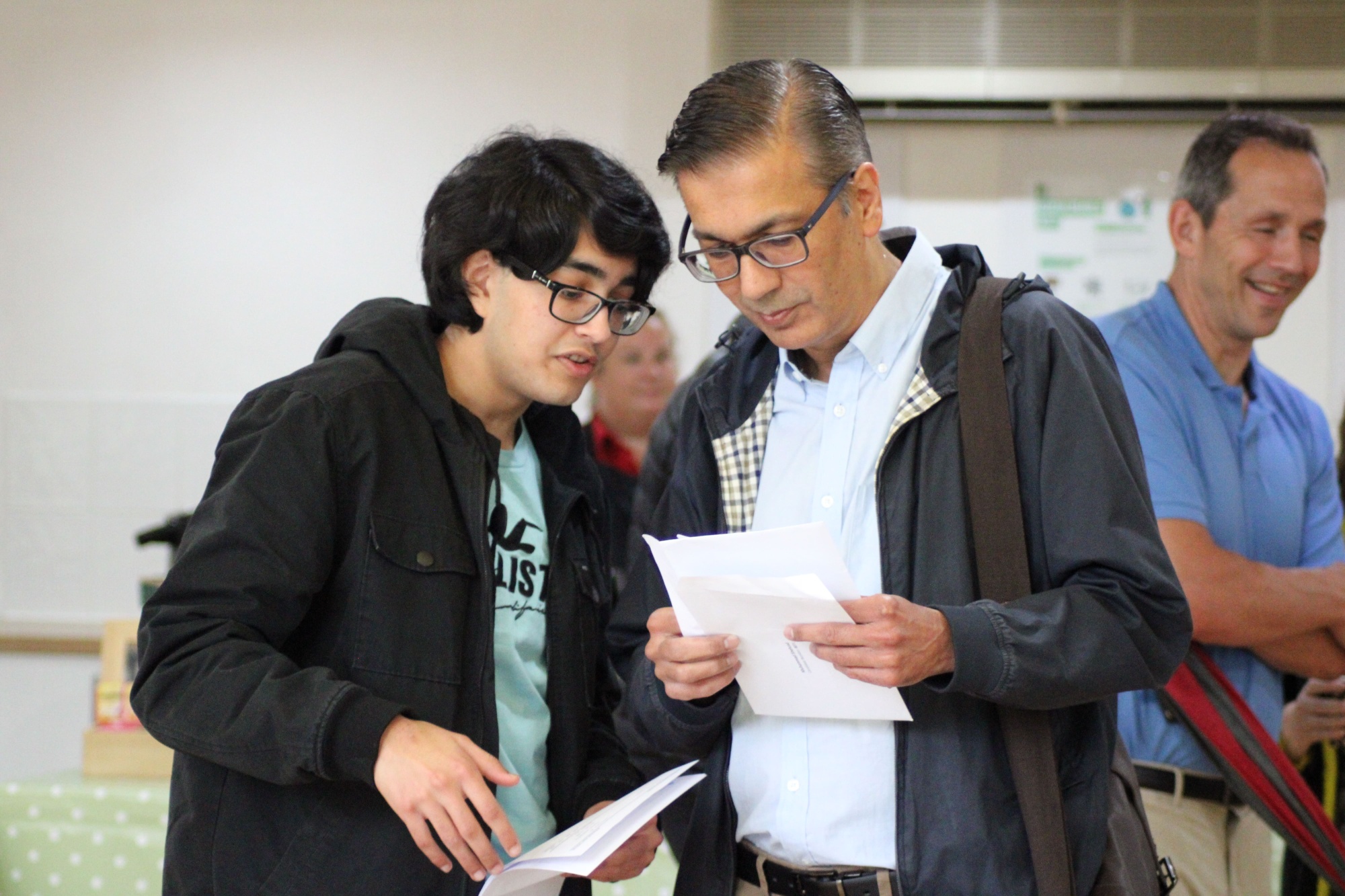 Double Click To Change The Link
GCSE STUDENT CASE STUDIES 2022
Double Click To Change The Link