Our Future
Lingfield College has made many enhancements to its educational provision over the years - investing in the facilities, broadening the curriculum, enhancing the co-curricular programme beyond the classroom and developing its pastoral care.
It is vital to us that our whole community is involved in shaping our future. Our developments consider the views, experience and expectations of our pupils, staff, parents and Governors. We also take into account data and advice from the following:
Independent Schools Inspectorate Report (ISI)
Consultations with staff
Feedback from both the pupil councils and parental forums
Research findings
Please read about our exciting development projects:
Baby Suite - The Cocoon - Completed Spring 2023
Brand new refurbished baby suite from Spring 2023 providing enhanced childcare for our parents
In Spring 2023, we look forward to opening our Baby Suite, which will cater for babies from 6 months to 2 years. This project demonstrates our commitment to providing babies, toddlers and preschool children with the best start in their early education. It offers our parents an outstanding childcare provision with flexible options to work around their busy working lives.
Located in the Foundation Stage building, the new room provision will see 9 places for our youngest children and, when completed, will be fully resourced with brand new age-appropriate equipment and toys.
Demand is expected to be high for this extension of our current Nursery, so parents are encouraged to register their interest early.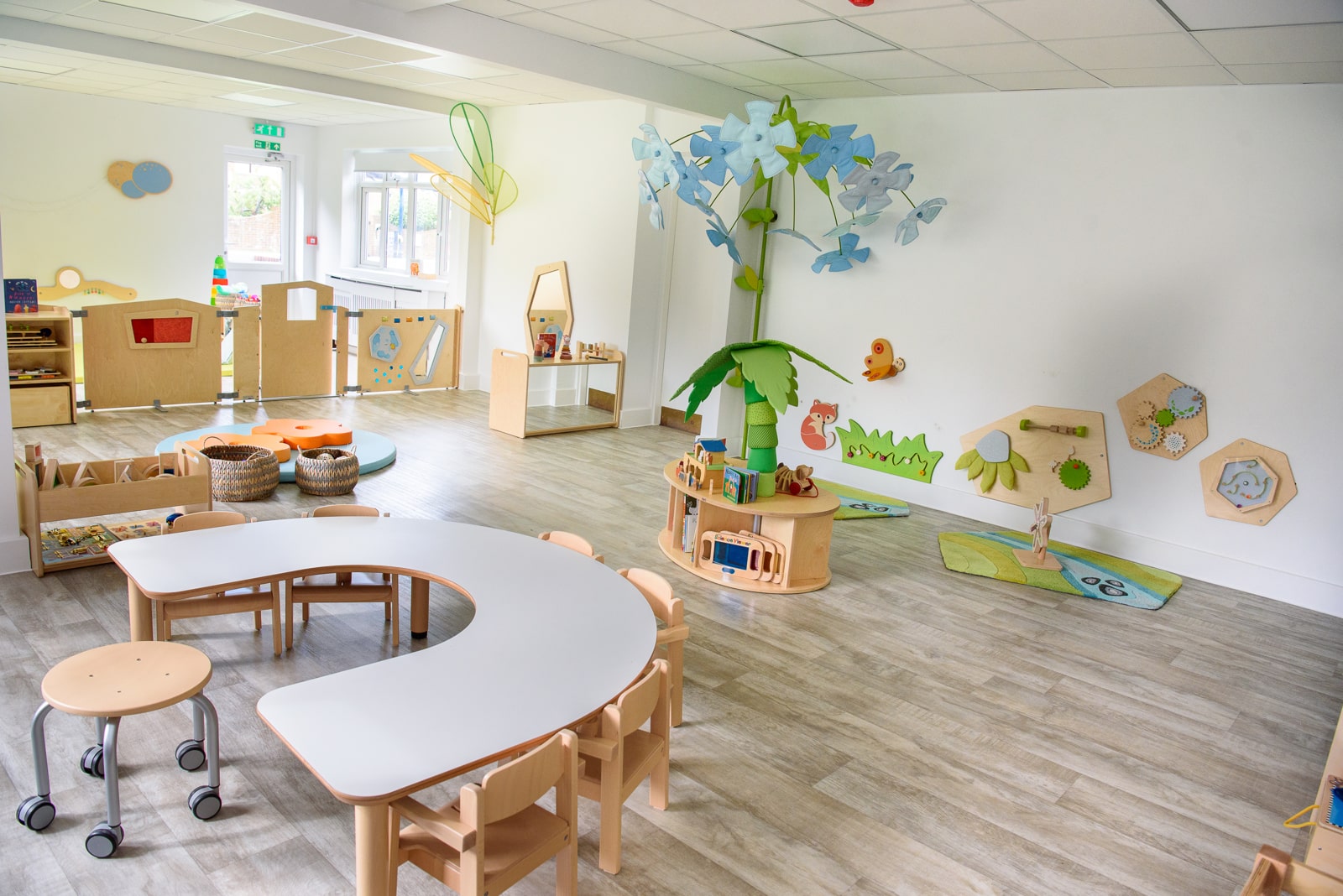 Prep School Playground Redevelopment - Completed Summer 2022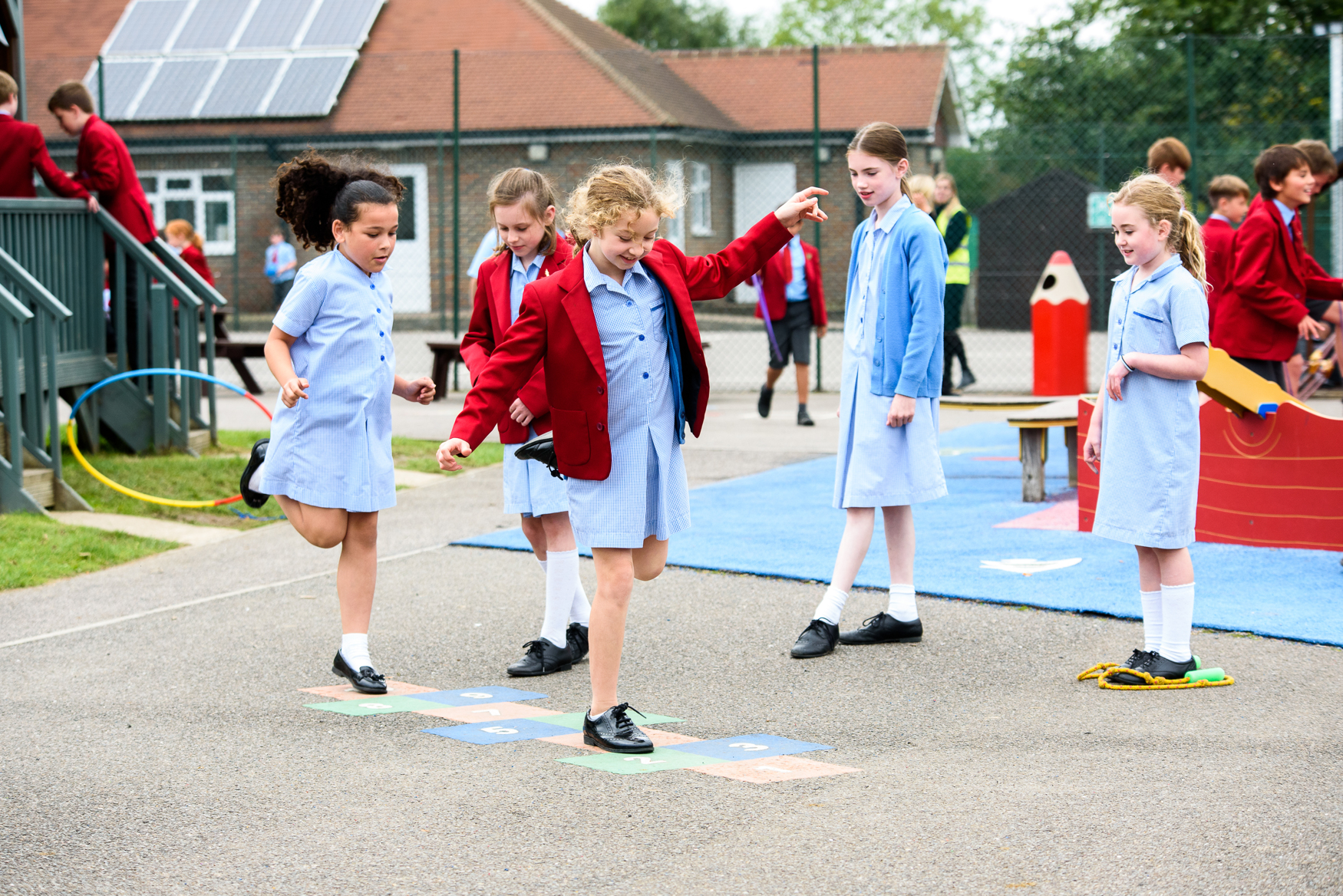 At Lingfield, we understand and value the role of outdoor play space to enliven, inspire and educate our pupils.
Research has shown that play and physical activity are strong determinants in the early development of the brain. In addition, play brings with it many therapeutic benefits enabling children to engage and interact with the world around them whilst developing their imagination, creativity and social skills.
---
Situational Analysis
We want to transform the outdoor play experience for all of our Prep pupils with ambitious plans for developing all three outdoor play spaces.
We want them to:
Be dynamic, high-quality play environments that inspire and engage our pupils
Make the best use of our outdoor space
Enhance the school aesthetic
Be safe and well-designed play environments that are accessible and inclusive for all children
To support the physical health and well-being of our pupils
Be sustainable and successful long term.
---
Nursery Playground
Key Features
Resurfacing to include a variety of inlaid graphics into the colourful ground surface, including Hopscotch and Number Snake Game
Scandinavian-style natural wooden play equipment.
Hide & Slide – A low-level wooden slide
The Little Hut – Perfect play den for interactive and imaginative play
Mini Stage – An excellent space for developing confidence, spoken languages and communication
Key Stage 1
Key Features
Resurfacing to include a variety of natural environmental-themed inlaid graphic games into the coloured ground surface. Including a raceway with low-level moulding and fun play features.
Zoned play areas
Coloured safety surfacing
Mini Astroturf football pitch and goals.
4 m Square Sun Shade
Interactive musical boards
Scandinavian-style natural wooden play equipment set featuring:
Forest House for imaginative play
Fairy's Burrow – Slide and platform
Troll Shelter – Covered tower play, suitable for climbers of all ages
Key Stage 2
Key Features
Resurfacing to include a variety of natural environmental-themed inlaid graphic games into the coloured ground surface. Including a painted running track with step pads, leaf hopscotch and a timetable game.
Zoned play areas
Friendship rainbow meeting point
Scandinavian-style natural wooden play equipment set featuring
Stage with seating
Shelter
Large climbing frames with slides
Ariel runway (Part-funded by LCPA)
6 x Climbing frames
3 x Chess tables
Nursery & Reception Classroom Refurbishment - Completed Summer 2022
Light, colourful and harmonious learning spaces for our Nursery and Reception children.
Key Features
•Interactive teaching walls
•Acoustic panels added for noise reduction
•New luxury vinyl flooring
•Walls painted in neutral colours designed to focus on learning
•Ceiling sky and clouds light panel
•Space to allow for free flow around the classroom space
Senior School Sports Pitch Development - Completed Summer 2022
Key Features:
Resurfacing of the Hockey Pitch with a new premium sand-dressed system.
Replacement of all hockey kick boards with branded trek boards.
Resurfacing of 3 Netball Courts
Pair of new hockey goals
Provision of 2 new branded 10-seater dugouts
New digital scoreboard
Expanding current cricket nets to a netball-sized brand new multi-use games area designed for cricket and multi-sports with an artificial turf system.
---
---