Drama
From Shakespeare to Neilson, from Brecht to Bennett, from Marlow to Ravenhill, the Drama Department offers a full range of theatrical experiences to its actors and audiences alike. With a long tradition of theatrical excellence behind us, we pride ourselves on exploring challenging texts from both the classics and modern writers which will push both the academic and performance boundaries of our students. We believe that involvement in drama generates the most rewarding engagement in personal development and social skills.
Drama in the Curriculum
Lower School
All pupils are taught Drama in the Lower School, and it is a popular and successful option at GCSE level. They are all accommodated in our extended and refurbished teaching suite which includes two fully equipped studio spaces, technical, costume and make-up workrooms as well as a specialist Speech and Drama room. At Key Stage 3, students follow a course that includes six units of focus: skills, history of theatre, issue-based work, technical theatre, script and style or improvisation. They are encouraged to respond, create and perform, working in groups and building up their skills base and their confidence.
GCSE (Years 10 and 11)
At GCSE students take the Eduqas GCSE Drama course, and we have enjoyed considerable success in both practical and written units in recent years. GCSE students take part in regular performances to family and friends throughout the school year and an increasing number of pupils are choosing technical theatre as their specialist area.
A Level (Years 12 and 13)
At A Level, we follow the Edexcel Drama course and have consistently achieved excellent results. Many of our pupils go on to develop their careers in drama through university degrees or specialist drama school training.
Drama Productions
Every year Lingfield puts on a large-scale Upper School production for Years 10-13, which is the highlight of the Drama calendar. In 2021, our production was The Lovely Bones by Alice Sebold, adapted by Bryony Lavery. An inspiring and challenging performance that was met with rave reviews.
As well as examining course performances, we also produce a Lower School production for Years 7-9, providing opportunities for both performers and stage technicians. In 2022, our production was Around the World in 80 days by Jules Vern. Being involved in a production gives confidence-building skills and a sense of achievement within a creative team context.
Drama Scholarships
Drama Scholarships Are awarded to students who display an outstanding interest in performance. They will exhibit a keen interest in the subject either at school or outside and will take a leading role in promoting the Drama and Theatre department and be ambassadors for the school. In turn, they will then be encouraged and supported in their development and skill to maximise their potential.
I love drama as a platform to consume and tell stories, as well as it being an exercise in empathy, having to frequently put myself in the shoes of those very different to me. It is also a great way to explore one's personality when you play a role that is similar to you.

Matthew, year 9 drama scholar
Mr Josh McEwan
Director of Drama
Review: The Lovely Bones -Thought consuming and intriguing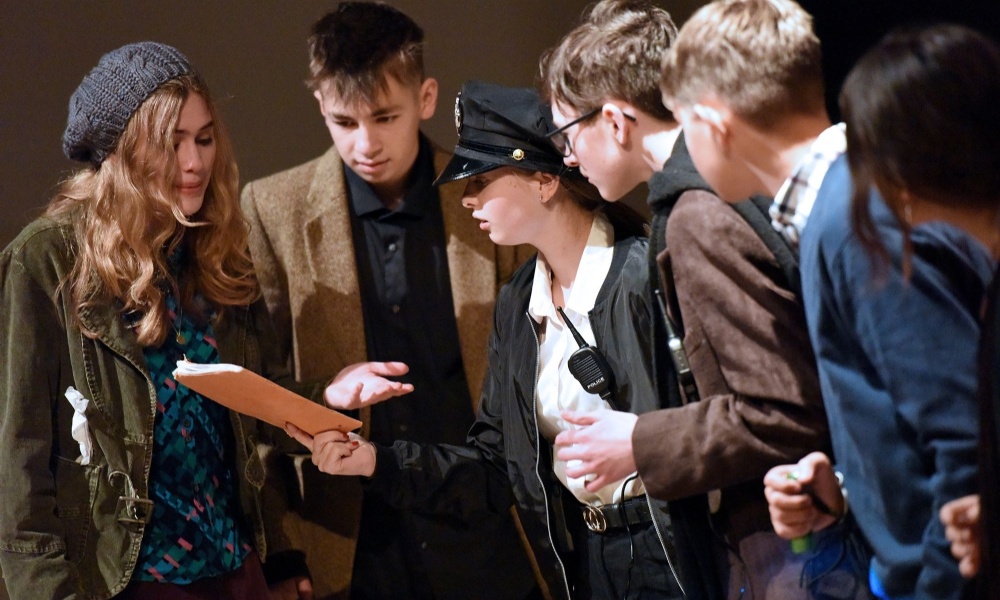 Live theatre is back! The Upper School Production of The Lovely Bones was a resounding success. Read the latest review from Isabel in Year 11.