Meet our Catering Team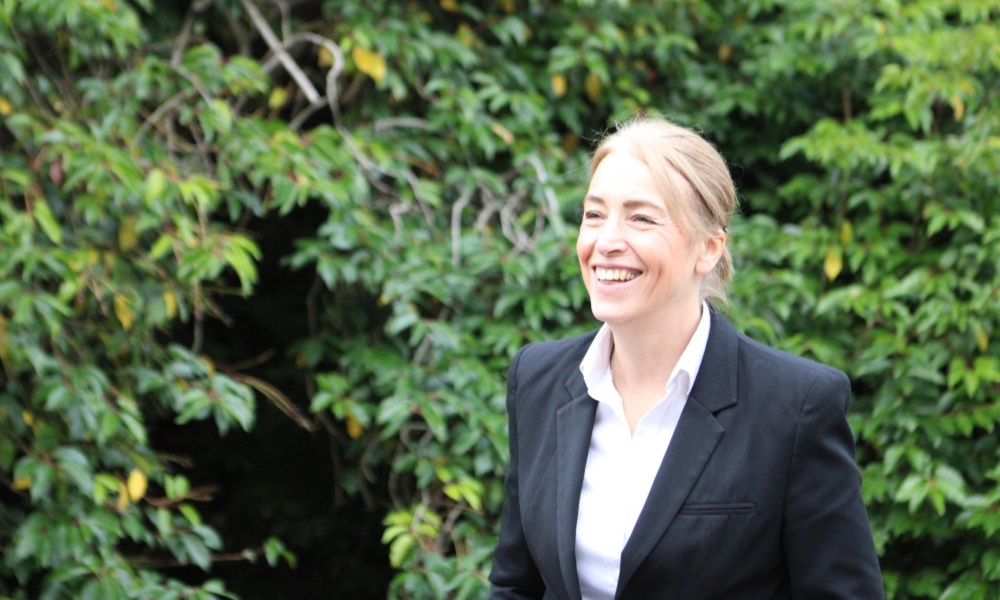 Meet Becky, Lingfield's new Catering Manager and Head Chef, Emlyn from Holroyd Howe. Along with their catering team they are responsible for feeding over 900 students and staff every day. We spoke to them to find out more about the day-to-day challenges of catering, allergens and sustainability.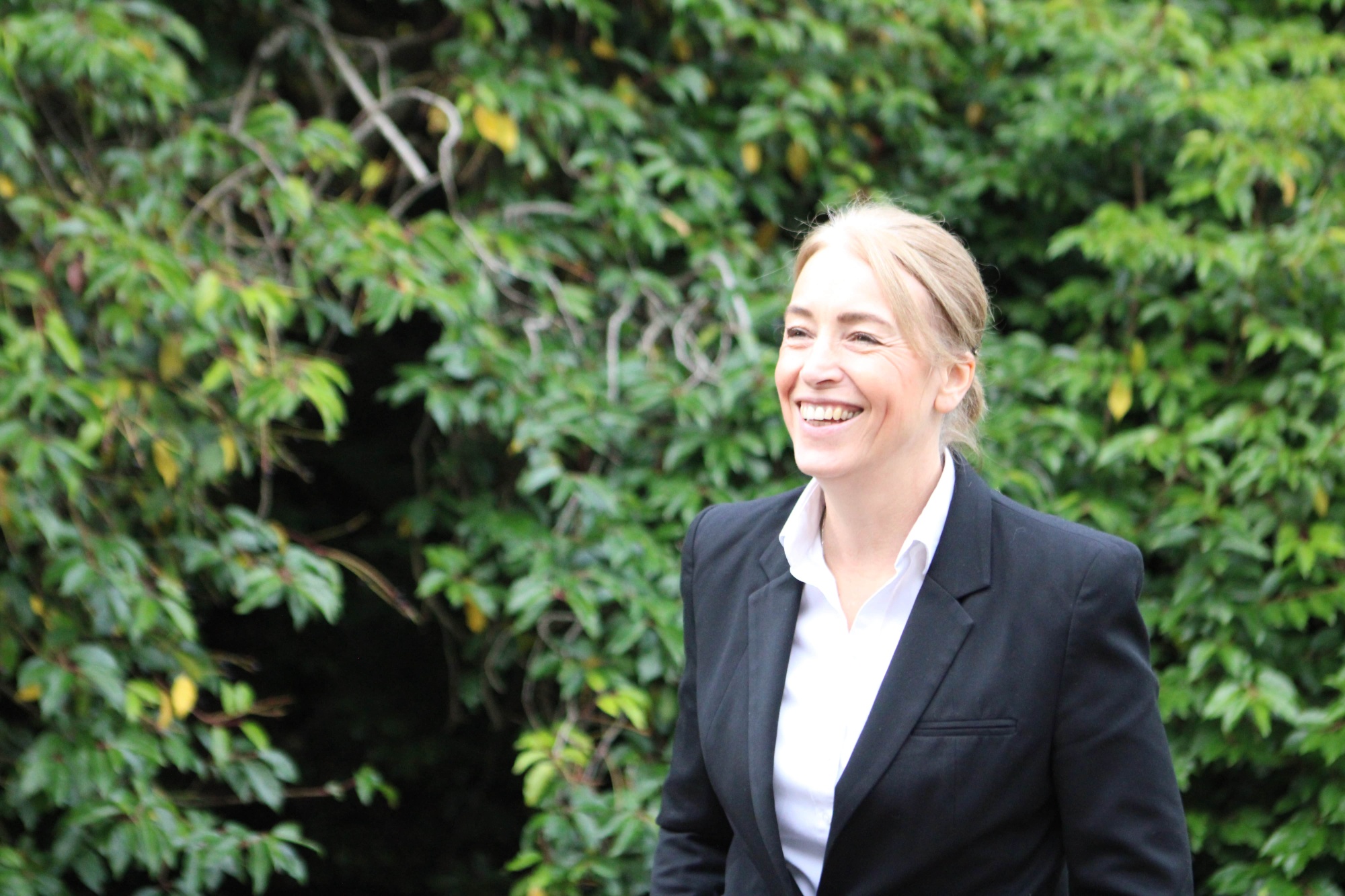 Official welcome to Lingfield College! How have you settled in so far?
B: Really well. I feel like I've been here for years! I find it a very friendly school, and the catering team have been really supportive. It's been a really busy half-term; we've had taster days, 5 days of European Week of Languages, I'm also involved with Prep, and I've been working with Ali Osborne (Lingfield's Environment and Sustainability Lead) on eco links and sustainability.
Where were you before Lingfield?
B: I came from Sevenoaks School which is an Independent boarding school in Kent. We offered daily, breakfast, lunch and supper, high hospitality and events.
Is Lingfield very different?
B: The structure is very similar apart from being a day school and not boarding. I have got to know the whole team fairly quickly even though they are on different sites. I come from a large busy school, so is normal for me to go with it and get to know people.
What plans do you have for the future?
B: We have introduced a salad bar away from the queue allowing people to be more adventurous with their salads and take them away, which has had really good feedback. I'm also very much into sustainability as I've come from a school that wants to be net zero with emissions.
Tell us more about plans for sustainability!
B: Students are encouraged to bring their own water bottles. We have reduced disposables as much as we are able and will continue to keep disposables to a minimum. It's all about educating. We have a No Waste Week coming up, and I'm looking forward to working with the school's Eco and sustainability team.
Children can be quite fussy, how do you overcome that when meal planning?
B: I had a meeting with the Prep School council and it was really nice to hear their ideas. They were given a task to say what they like, what they don't like, and what they'd like to see. There was a rep from each year group. From that information, I will work with the new chef at Prep to ensure the children enjoy their meals and try out new dishes. We are introducing the senior school menu into the prep, which I am sure will meet the younger student's approval.
How do you cater for different allergies?
B: The allergen system here is amazing! Holroyd Howe ensures all catering staff are allergen trained, so the children can enjoy their meals without any worries. The food committees and councils we have are really important and we really listen to our customers and their needs. We always ensure we meet all allergen needs, so every child enjoys their lunch at school.
When meal planning, are there any particular values or principles to apply?
B: It's all about healthy eating, and getting the balance right. It's our policy to create fresh meals from scratch every day, using seasonal, locally-sourced ingredients wherever possible.
If you have a favourite dish to prepare, what is it and why?
B: I really love salad, especially hot salads. You can really mix and match them to meet all dietary needs.
Meet Head Chef, Emlyn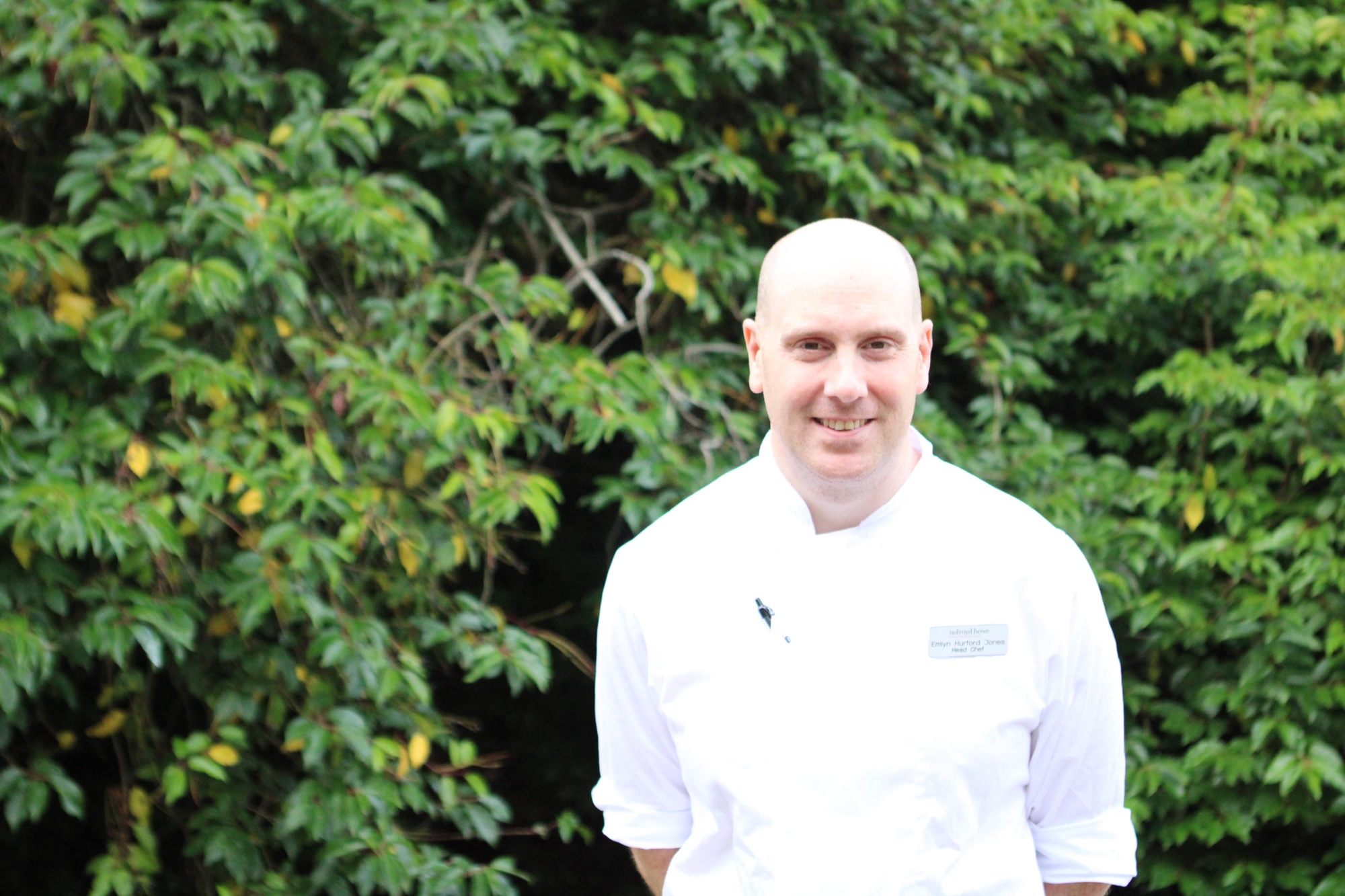 Tell us more about where our food is sourced from..
E: Our butcher is based in Felbridge, so very local. One of our main fruits and veg suppliers is based in Kent, and he gets all his produce from the local area. During the summer, all of our strawberries are from Kent. We will always purchase seasonal - sourced ingredients wherever possible.
How do you get inspired when meal planning for the week?
E: We aim to balance new ideas with things the students are going to like and nutritional value. We're trying to go future-proof, so less meat and bulk it out with other sources of protein. We're also aiming to make our meals more sustainable. We tried Vegan Mondays, but they weren't particularly popular, so we are trying to make our meals more 50/50, or 75/25. We also have vegan options, we're trying to get a balance, because some vegan products aren't as good as their dairy counterparts. Keep the staples in there, your lasagnes and chillis, but try and make them slightly different, and make it child-friendly. We're looking to incorporate that in the prep school too.
How do you deal with food waste?
E: We measure our waste. If the meal wasn't very popular, then we have that feedback, and we can make changes. The meals are on a 4-week cycle, so we can change it at that point, and every term will have a different menu.
How do you cut down on sugar on the menu?
E: Most recipes work with half sugar. I've made a parsnip and date sticky toffee pudding, chocolate beetroot cake, and a courgette cake.
B: Chocolate and beetroot brownies are good. We hope to try tasters with healthy desserts in the future.
And finally, what is your favourite dish to prepare?
E: I mainly do cakes and desserts as I have a sweet tooth. I like curries and roasts, and we're lucky here and we get to experiment with our food too and make it more restaurant-style.
Thank you to Becky and Emlyn for speaking to us, we have learnt a lot!