Introducing our Prep Head Student team for 2022/23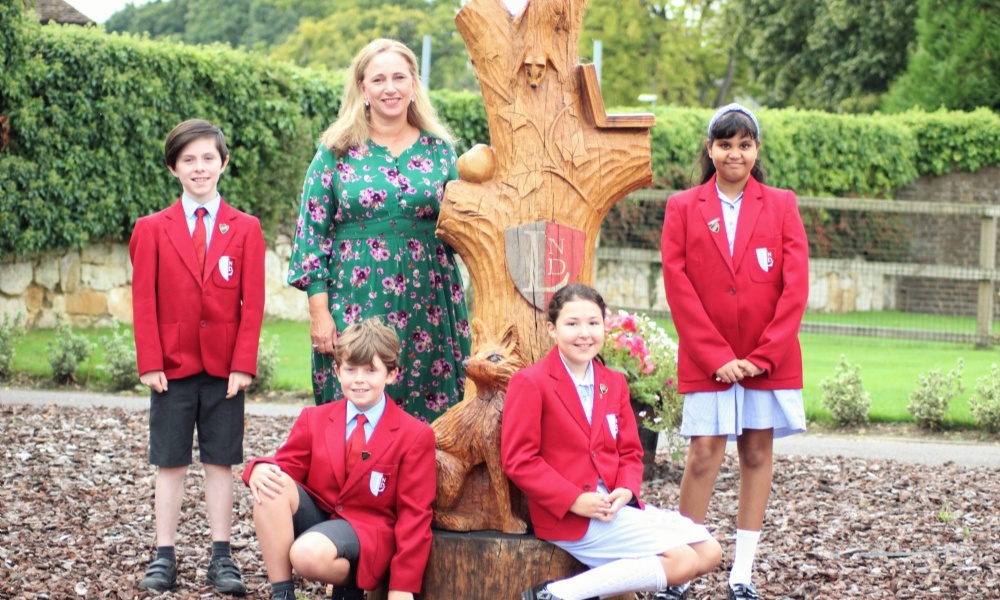 Our 2022 Prep Head Student Team are Kai, Saanvi, Georgia and Ben
It was a pleasure to catch up with these young people and find out more about them and how they see their roles as part of the Head Student Team.
First of all, well done to you all! Can you tell us how you applied and what you had to do?
Saanvi: We had to do an interview with Mrs Roe and Mrs Hubbard and the students who they liked and thought spoke well had to go to the next round which was a 4-minute speech in front of Mr Bool…
Kai: …which was really nerve-wracking!
What was your speech about?
Saanvi : I spoke about how long I've been in the school, and how good the teachers are.
Kai : I had lots of pictures, and I talked about myself and how I loved the school.
Ben: I spoke about the clubs in the schools, choir, singing lessons, and I said maybe we should expand what we do in sports, for example I think we should do boys' netball.
Georgia: I mentioned the scholarships, how much I love the school, the clubs I do, sports club and choir. How much I love the teachers and how much they help our education.
Are there any special qualities you think Head students should have?
Kai: I think you need to be kind, check if anyone needs help, and always be there for others.
Saanvi: I think you should be kind, understandable, compassionate, responsible, and confident.
Ben: You need to be ready for whatever comes at you. If the Head Boy is off, you have to be ready to give a speech.
Georgia: I think you need to be kind, there for anyone, always ready to help others.
Are there any changes you would like to make at school?
Saanvi: I think we should have a Bring and Buy Sale for unwanted Mother's Day and Father's Day gifts, so you can give gifts to your mother and father. Also, a speech contest where you're given a random topic to discuss and you have to give a quick speech on it. In years 1-6 this would really help boost confidence.
Kai: Girls already play cricket, but they should be able to play hardball cricket.
Georgia: I play hardball cricket in a club outside of school, so then in lessons, I think why can't I play hardball too?
Saanvi: We'll ask our sports captains to take it to the sports teachers.
Would you like to be Head Student at the Senior School?
All: Yes!
Saanvi: My mum looked at the senior school and she said it looks great. I just love this school. It's an amazing school and it's really made me grow up in confidence.