Lingfield attend HabsMUN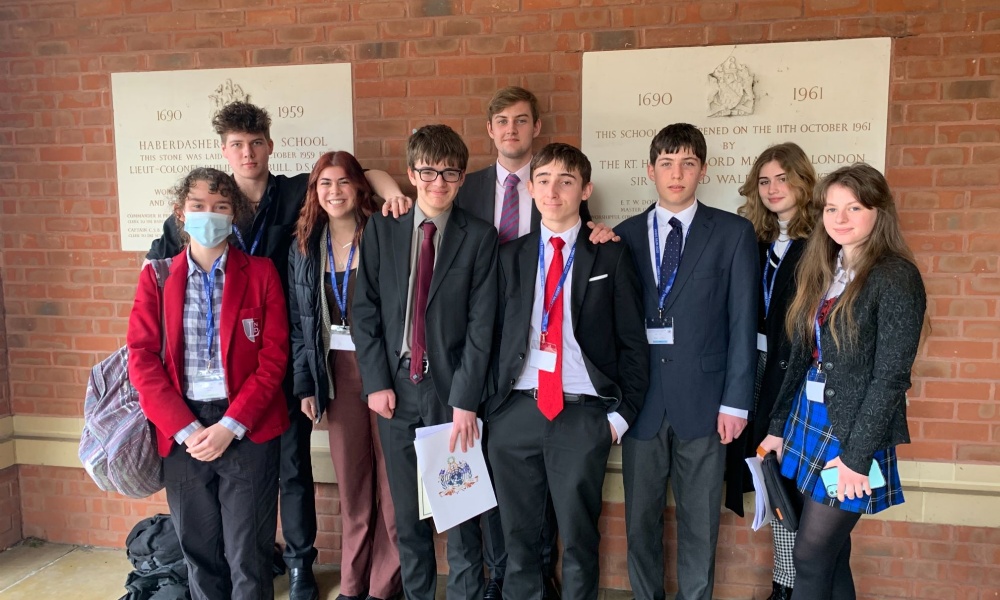 Another successful MUN for our Lingfield students attending Haberdashers' Boys' School 13th Annual Model United Nations Conference.
This weekend Lingfield MUN students from Year 9 to 13 attended Haberdashers' Boys' School 13th Annual Model United Nations Conference. There were over 400 students participating from 22 schools and everyone thoroughly enjoyed the weekend. Lingfield students are again to be commended for their excellent debating and negotiating skills, presenting arguments for and against amendments or asking POIs (Points of Information).
Special Mentions to:
Cormac for receiving a Highly Commended award in SPECPOL 2
The Delegation of Mexico (Charlie, Boe, Christina, Isabel and Ivan ) for the Best Delegation Award
Despite the joy of winning awards, there is a little sadness as this was the final Conference for our Year 13s Dan, Charlie and Emilie. Charlie and Dan have been exemplary Secretary Generals.
What Is MUN?
MUN (Model United Nations) is a simulation of the real United Nations. A group of students from the same school band together to represent a country, or 'delegation', where individual students are 'delegates'.

The debate is conducted within two sets of bodies: the General Assembly and the Committees. The committees are usually composed of one delegate per delegation, so they are much smaller than the General Assembly. They focus on one particular group of issues, such as human rights or disarmament. The exception is the Security Council; here, there are only 15 countries represented and almost any topic could come up. The most common are those relating to international peace and security.
Find out more about Lingfield MUN.