Head Student Team 2022/23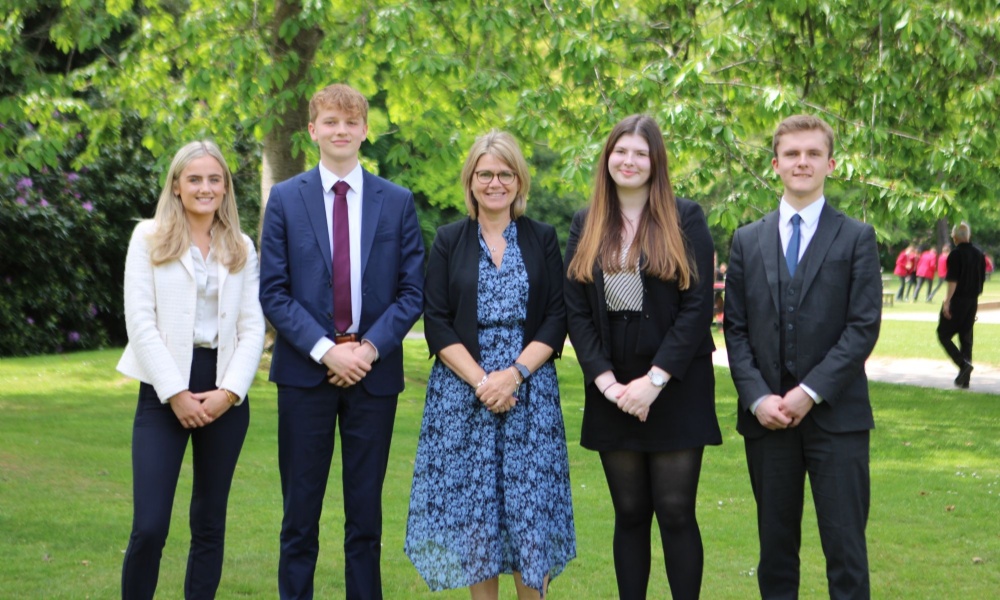 Introducing our new Head Student Team for 2022/23 - Dan, Jasmin, Maddi and Ed.
We are pleased to introduce Lingfield College's new Head Student Team for the 2022-2023 Academic year!
Dan, Jasmin, Maddi and Ed.
Sixth Form students at Lingfield are encouraged to take positions of responsibility within the School. Head Student and Deputy Head Student roles are the most prestigious roles that our students can obtain. Post holders are essential internal and external ambassadors of the School, actively working within the School community, undertaking numerous public activities and acting as role models for all students.
This week we caught up with them to learn more about them and their ideas and plans for the coming year.