Year 8 Cross Curricular Numeracy Week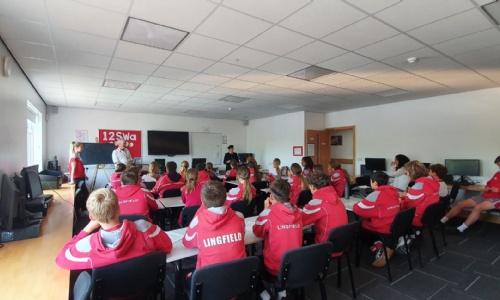 Please enter an introduction for your news story here.
As part of our new Numeracy Cross-Curricular initiative, year 8 have spent a week learning about coding and decoding during WW2, Alan Turing, the Enigma Machine and Ceasar Cipher wheel. They were visited by the Time Traveller from https://www.schoolhistoryworkshops.co.uk/ for a fascinating workshop based around the history of code breaking, and were able to handle some historical artefacts. To tie it all altogether they ended the project with a trip to Bletchley Park.
The week has been a great success with lots of positive feedback from students and will be a yearly fixture in the academic calendar.