Year 10 students complete the Youth Enterprise Project with outstanding results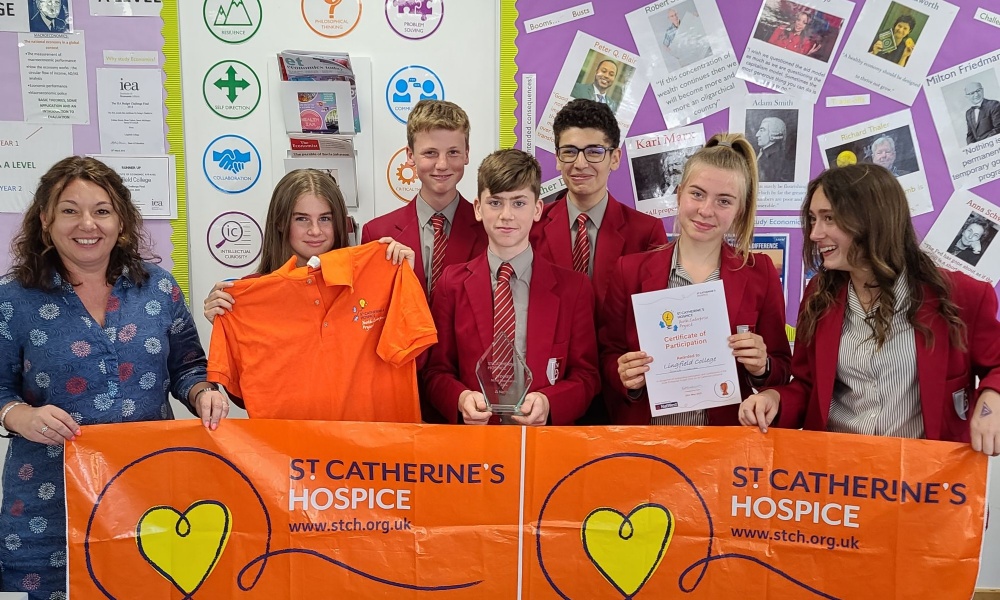 Year 10 students raise £2,082.34 for St Catherine's Hospice
Congratulations to 6 students from Year 10 who have successfully completed the Youth Enterprise Project organised by St Catherine's Hospice.
They were given £50 seed money and just two months to plan and organise events.
They organised a Students vs Teachers football match with a Doughnuts and Sweet Sale, a Mufti Day, attended two concerts at school and promoted their initiative to parents and visitors. They raised £2,082.34!
The students attended an Award and Presentation evening with Ms Evans at Three Bridges Football Club and won The Most Innovative Idea Award for their versatile use of the QR code as part of their Marketing strategy.
Together with 4 other schools, the total raised was £12,871. These funds will support the free end-of-life care for residents and their families in Crawley.
Congratulations to Callum, Thomas, Adam, Phoebe, Scarlett and Anna!