World Book Day 2022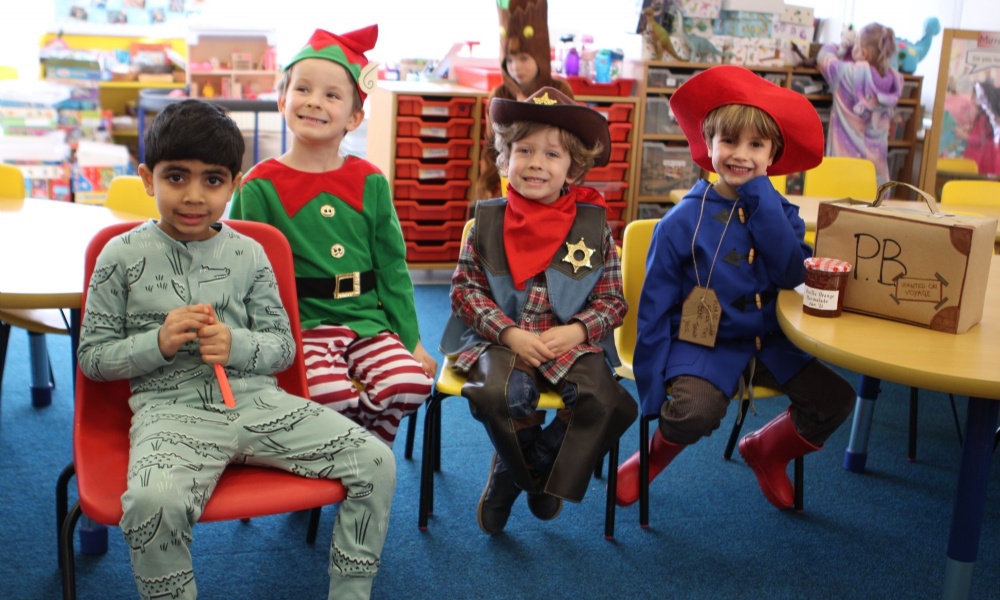 There were lots of different activities at Prep and Senior for WBD and we found out what an Interrobang is!
For 2022 World Book Day, our students took part in lots of different activities, some of which will be continuing over the following week.
In Senior School, Year 7 had 3 minutes to share their favourite books in a 'book speed-dating' style task. Year 8 had a 'Booknic', bringing in a picnic mat and book. Year 9 were tasked with creating a display of books that have been made into films​, and Years 10 – 13 created a display of different ways to read.
At Prep, our staff and pupils did not disappoint, with some fabulous costumes on display! Staff dressed up as words, including 'patriotic', 'sparkle' and 'Interrobang'!
During the day each year group read the story of the Lorax and then took part in a Lorax themed dance workshop!
World Book Day 2022