Welcome back to School​​​​​​​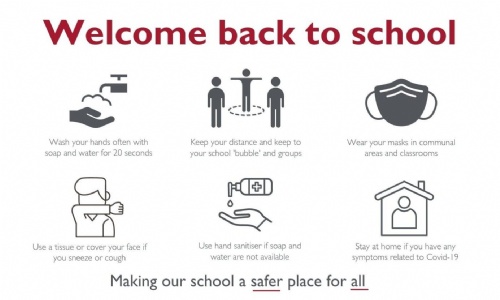 Please enter an introduction for your news story here.
We are very much looking forward to re-opening our doors to the children this week. Despite some fantastic remote lessons, there is nothing quite like seeing the children back learning at school, interacting with their friendship groups and enjoying all the activities available.
Upon return, the children's experience of school life will be broadly similar to what they experienced during the Autumn term. We will continue to adhere to our protective measures with social distancing, staggered drop-off and pick up points, and year group bubbles to reduce the chance of transmission, along with other measures.
There are some additional safety protocols and a tightening of some of our systems. For the senior school, this will be more pronounced with the increased wearing of masks indoors and the introduction of asymptomatic testing.
We will continue to uphold the highest standards in hygiene, health, and safety to maintain a safe, productive and stimulating learning environment for the children.
Please find below links to all the measures we are putting in place to maintain safety in school.
Senior School
Prep School