UCAS Day for Sixth Form Students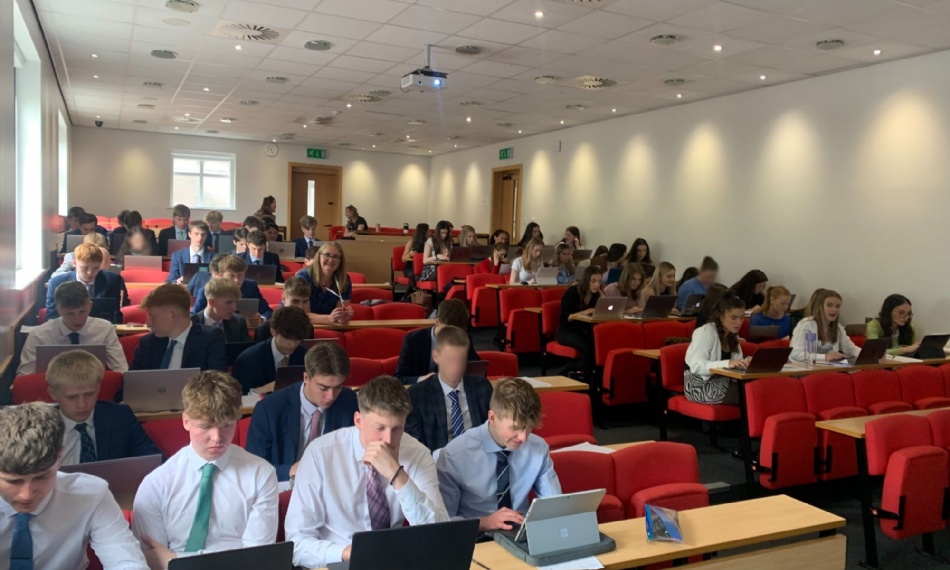 At Lingfield College we take pride in giving our students a clear and defined pathway to ensure they leave us as well-rounded and confident young professionals.
As part of UCAS Day our Sixth Form students took part in a number of activities and courses to give them the tools and preparation they need for the next stages of their professional life.
The day included outlining the different options they have available for life after Lingfield College, including introducing the basics of UCAS and Apprenticeship options; creating a UniFrog and UCAS account; and breaking down the daunting task of beginning to write their personal statements.
In addition, UCAS Day also gave our students a chance to define what they might want to pursue after the completion of their A Levels. This involved learning how to search for courses and taster days that may be of interest to them; beginning to search for universities and courses; and looking into prospects of apprenticeships and degree apprenticeships to ensure that our students find a sense of purpose after leaving Lingfield.
Find out more in our Future and Careers page.