U11 ISA London South Regional Mixed Hockey Champions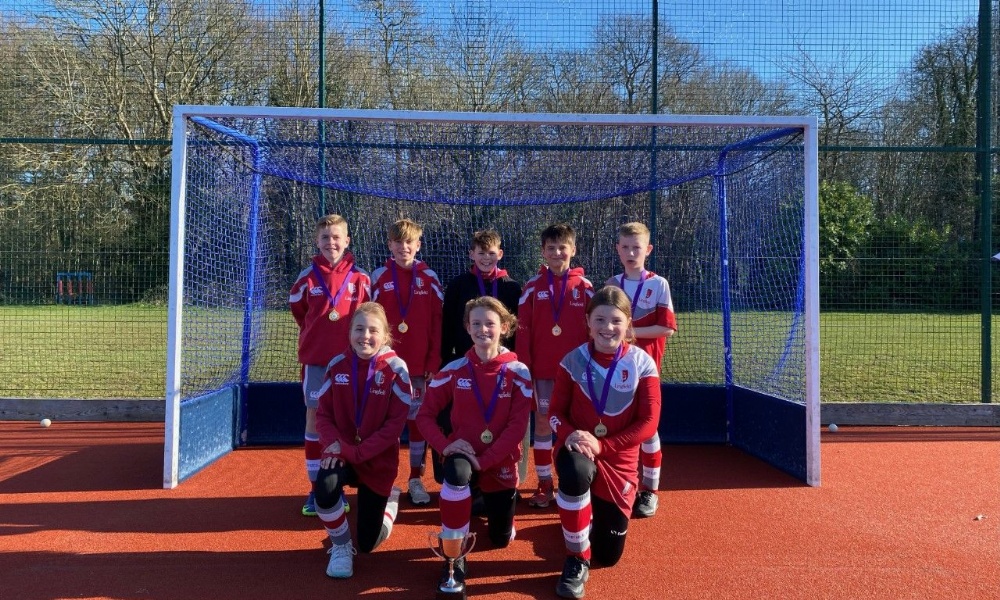 Another win for our Prep School athletes
Our U11 A Mixed hockey team travelled to Old Cranleighan's hockey club in Thames Ditton on Friday 18th March for the ISA London South Mixed Hockey tournament.
This was our first opportunity to play competitive matches as a mixed team and our boys and girls combined extremely well to have a very successful day.
The team dominated every match in the group stage, displaying flair and creativity in their attacking play, winning 4 matches and drawing 1. As a result of these great performances Lingfield finished top of the group and proceeded to the quarter finals.
Results

Group game

Westward

1-0

Group game

St Olaves

1-0

Group game

Rosemead

0-0

Group game

Weston Green B

3-0

Group game

Westward

3-0
In this next match against Oakhyrst Grange, we continued our dominant play and were rewarded with a 2-0 win. This secured our progression into the semi-final against Weston Green A. Lingfield controlled this match from start to finish. Although we could only manage to convert one of our chances into a goal, it was a comfortable 1-0 win.
The final was contested against St Christopher's the Hall, who had also won their group. This match proved to be a close and exciting encounter, where we witnessed some extremely skilful play from both schools. The defences of each team performed extremely well to foil scoring opportunities. However, Lingfield managed to break the deadlock with an excellent goal, with a 1-0 victory and winning the regional title.
We are extremely proud of the children's performances and it was another very successful day for Lingfield College Prep.
Huge congratulations to; Freddie, Ellie, Ollie, Riley, Henry, Grace, Arthur & Jaime.

Mrs Major and Mr Kempson