The Barnes Suite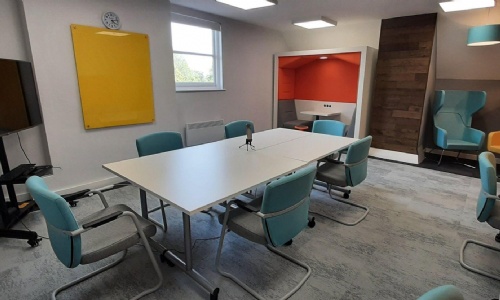 We are pleased to announce the opening of The Barnes Suite in our Le Clerc building. The Barnes Suite will be a multi-functional space used by both staff and students.
The room has been named in memory of John Barnes. John worked at Lingfield College for more than 20 years, initially as Facilities Manager at the Prep School during Mrs Shepley's headship, and latterly as Projects Manager for the whole school. John sadly passed away earlier this year and his expertise and passion for the School will be sorely missed. Almost every building at Lingfield College results from his work, most recently the development of the Music Centre and Sixth Form Centre.
Paul Yeates, one of the four founding trustees and Chairman of Governors 1987-2012 summed up John's contribution, "John was involved in the school when it was needed most. The period of development continued for many years. He always had good ideas and made it happen. The structure of the school is a testament to him, he is irreplaceable".