Lingfield Team of the Term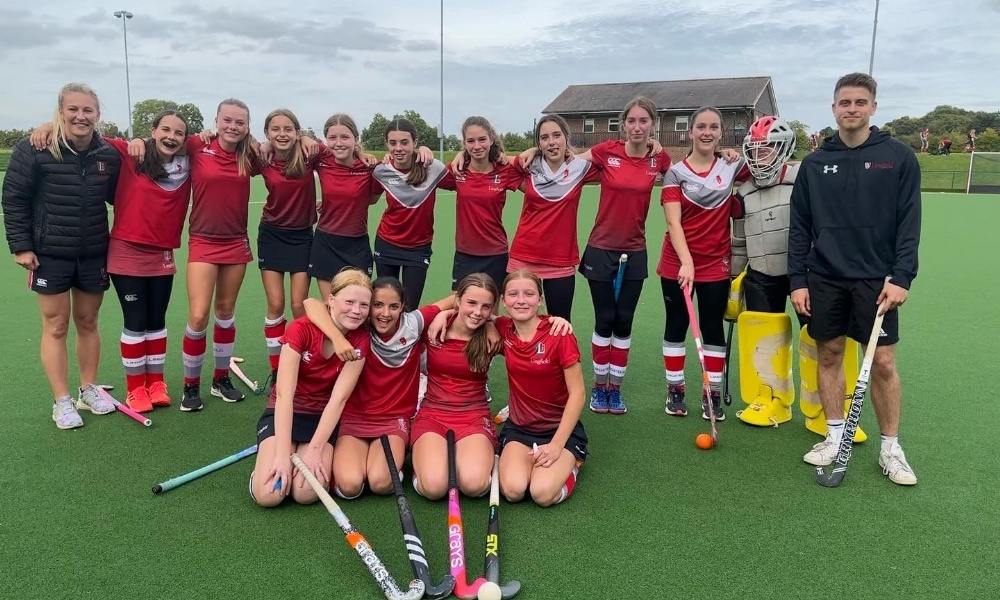 Lingfield U14 girls hockey team are unbeaten this season
We are proud to announce that Lingfield College U14 girls' hockey team are our team of the term!
They finished the term with a 6-0 win over Mayfield which means they remain unbeaten this term with an impressive scoresheet.
"This year the U14 Girls have been unstoppable and have improved week after week. Starting 11aside Hockey this year the girls had to adapt to a new team and tactics quickly.
The teamwork and positivity from this group of girls are exceptional. A special mention must go to Fleur and Biba who have been unstoppable and scored some impressive goals across the term. As well as our defence alongside Gemma in goal who has only conceded 5 goals this whole term. It is a very exciting group of players with so much potential!"
Miss Thompson, PE Teacher and Head of Girls' Summer Sports
Matches played
Radnor house Sevenoaks 4-0
Woldingham 7-1
Sevenoaks U15B 3-2
Hurst U14B 4-0
Roedean 4-1
Sackville 7-0
RGS 2-1
Christ's Hospital 7-0
Surrey county cup finals
UKSA tournament