5 Stars for Goodnight Mister Tom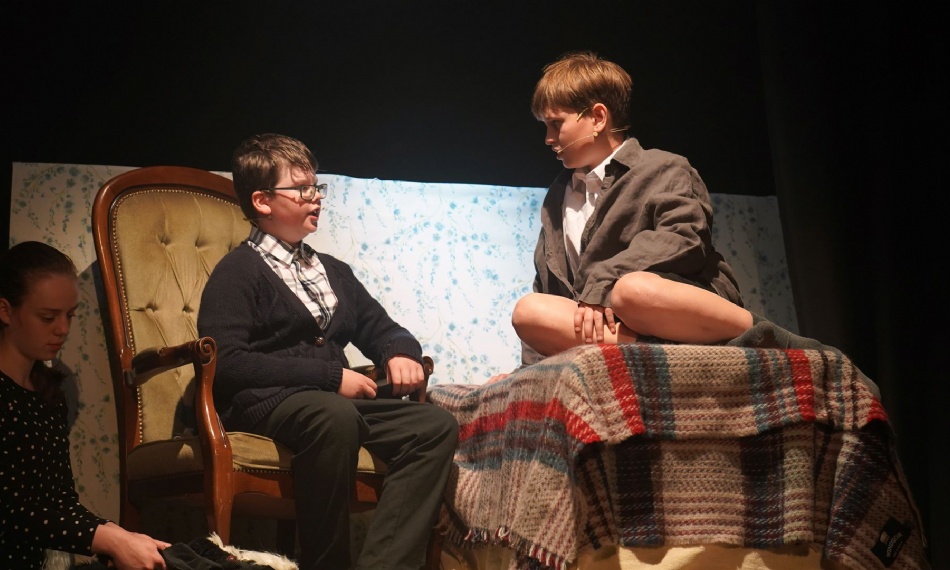 This week students showcased their talent in a powerful and moving Lower School Production of 'Goodnight Mister Tom'.
Set in a small village during the outbreak of World War II, the play focuses on the heart-warming relationship between a reclusive old man, Tom Oakley, and William "Willie" Beech, a young evacuee who has been forced to flee London. As the play unfolds, Willie – played by Drama Scholar, Alex – is forced to step into a world he is unfamiliar with and build his self-confidence with the help of Tom – played by Oscar - and several other fascinating friends he makes along the way.
When describing his character Willie, Alex said, "I really like the personality of my character. I love how he starts off sad but is able to learn from someone who is able to believe in him." Willie's growing belief in himself is tested during the production when he is sent back to London to live with his cruel mother, setting Tom on a treacherous journey to ensure he is safe.
With the help of an incredible team behind the scenes in charge of moveable sets, lighting and effects, parents and staff were treated to a compelling adaptation of the novel written by Michelle Magorian across both nights of the production.
Our talented cast have shown such dedication, sensitivity, and professionalism in bringing to life a lovely story. Throughout the process they have risen to the challenges that the play offers and have created a truly heart-warming piece of theatre. Well done to all!

Mr McEwan, Director of Drama
Find out more about Drama at Lingfield.