STEM Week 2022 - Year 6 in Action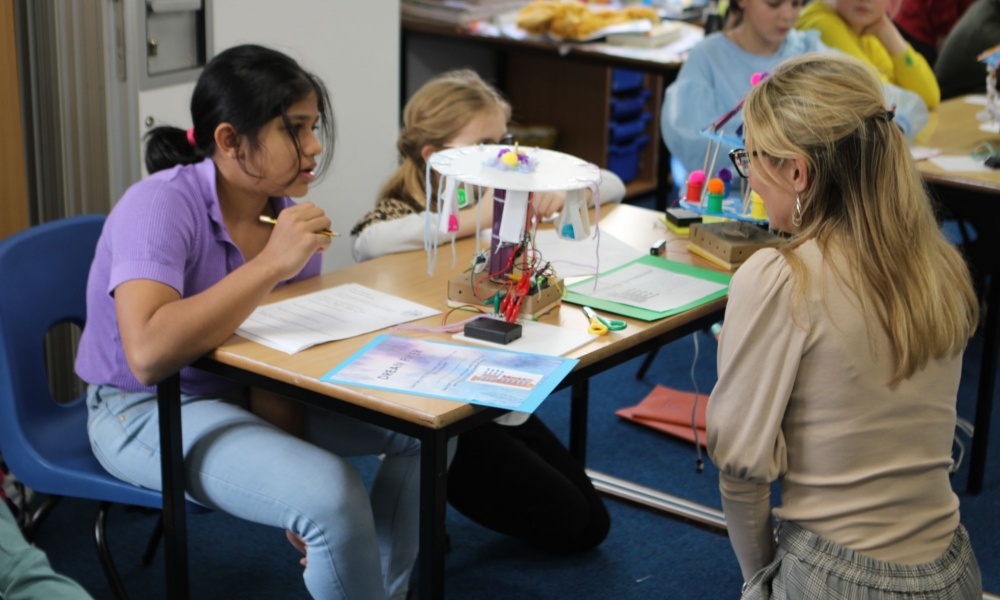 This week Year 6 have been engaged in a STEM week! Learning about Science, Technology, Engineering and Maths
They were tasked with creating a working fairground ride powered by an electrical circuit and controlled by a computer coded 'crumble'.
Throughout the week the children learnt and practised many skills in Science, Technology, Engineering and Maths including:
Constructing series and parallel circuits
Designing and Making Fairground Rides
Coding 'Crumbles' to control the movement, speed and direction of the ride.
To end the week they shared their amazing creations with Mrs Shackel, Mrs Hubbard and their year 2 buddies.