Lingfield College Summer Sports Report 2023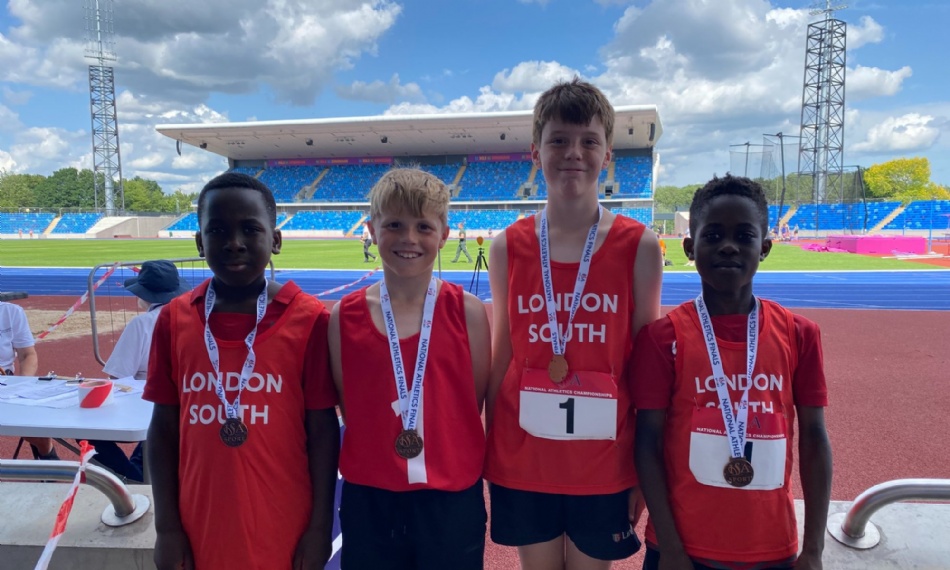 Lingfield College finishes this academic year with great sporting results and participation. See a summary here.
Senior
We are proud that nearly half of our students play sports at club level, and our pupils this academic year have shone across all of our sports teams in the senior school. The rise in popularity and involvement in both the girls' football and cricket teams has been an incredible highlight of the year, along with some standout individual performances during the boys' cricket season too.
Our Athletics team was also a major highlight of our academic year. Students demonstrated their incredible talents and hard work throughout the year at multiple events, culminating in an outstanding medal haul across-the-board when competing at the Alexander Stadium, Birmingham in the ISA National Championships.
Read in more detail about our sporting highlights of this term
Girls Cricket Report
The girls have shown remarkable improvement and their dedication to Cricket has been impressive.
Throughout the term we focused on enhancing our girls' cricket programme by increasing the number of fixtures, increasing the percentage of hardball games and increasing participation. This has allowed our students to gain valuable experience against a variety of opponents, fostering their skills and confidence.
Whether it was our Year 7s who were playing cricket for the first time or our experienced Year 10s who made the quarter-finals of the Smash it up cup, Girls' Cricket at Lingfield has made significant strides this year, reflecting the student's hard work, increased participation, and exposure to tougher competitions. The future looks exciting for Girls' sport, and we are looking forward to their continued growth next summer.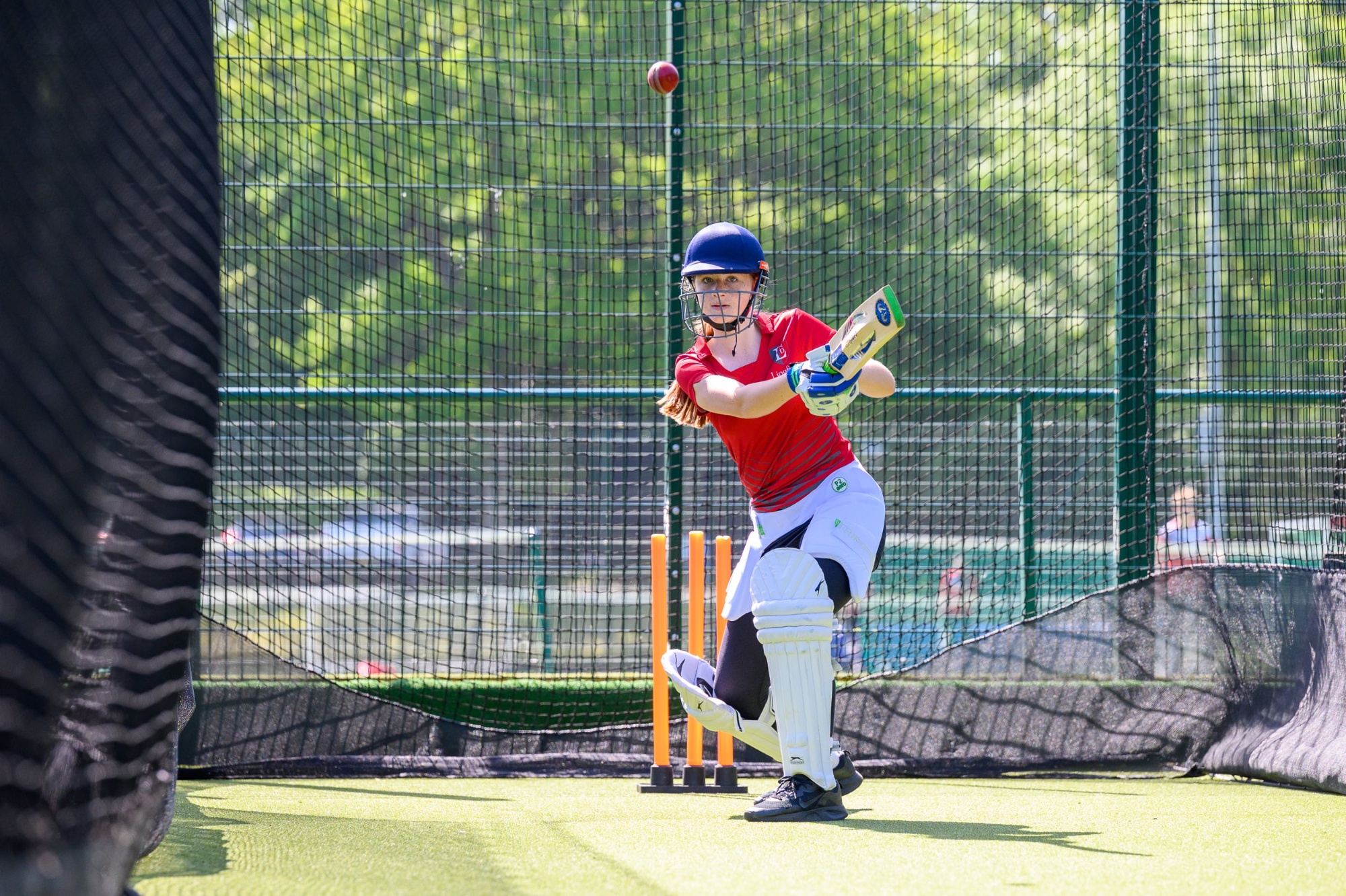 Boys Cricket Report
A start to the Summer that no one could predict!
The first few weeks of term are usually tough for our boys, as we come up against some good schools in the first rounds of the County and National cups. However, once we were able to start getting plenty of games in the boys started to find some form and a massive increase in their confidence. In the first week back after half term, our U15A team travelled to the ISA Sport 10-over competition at St. James, Ashford. We took our best players from Year 10 down to Year 8 with the aim of coming back with some silverware and we did just that! They came back winning the Plate!
There were some outstanding individual performances across the season both with the bat and the ball, and some incredible improvements from our pupils too - especially within our U12A team who recently joined the school and were able to record two incredibly exciting wins against Sackville and Oxted. On top of that, when the sun finally shone we saw six teams being put out across the year groups against Ewell Castle which was great to see and highlights the consistent growth of cricket at Lingfield College.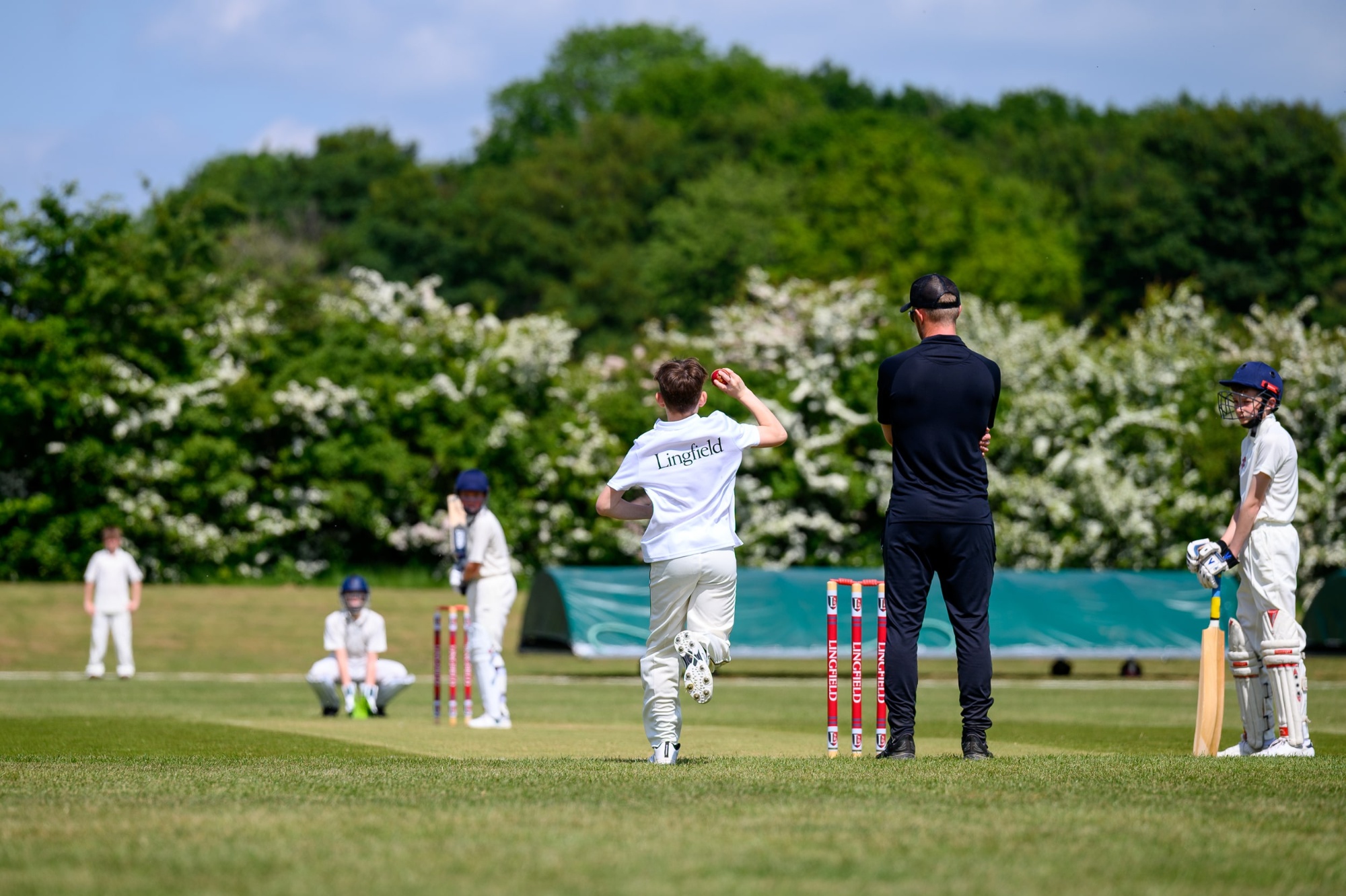 Girls Football Report
It has been a fantastic year for girls' football at Lingfield College with a record number of girls signing up for lunchtime and after-school football clubs. Students' skills and teamwork have developed throughout the school year.
The combined U14 and U15 team have been nothing short of a revelation this year. We have been involved in some incredible fixtures with wins against Lancing College, Carrington School, St Augustine Academy, Radnor House Sevenoaks and our best result coming against Kent College, finishing 6-1. In such a short space of time, the team have progressed dramatically and presented themselves as fantastic role models to the younger year groups.
The U12 and U13 teams competed in over 10 fixtures across the year and were also one of the teams involved in the first ever Saturday block of fixtures for girls' football at Lingfield against Ardingly College.
It has been a pleasure to take so many fixtures and to see the growth of girls' football. The commitment of the players has made this year a great success and their determination has been reflected in their performances on the pitch. We're excited to see what the future holds!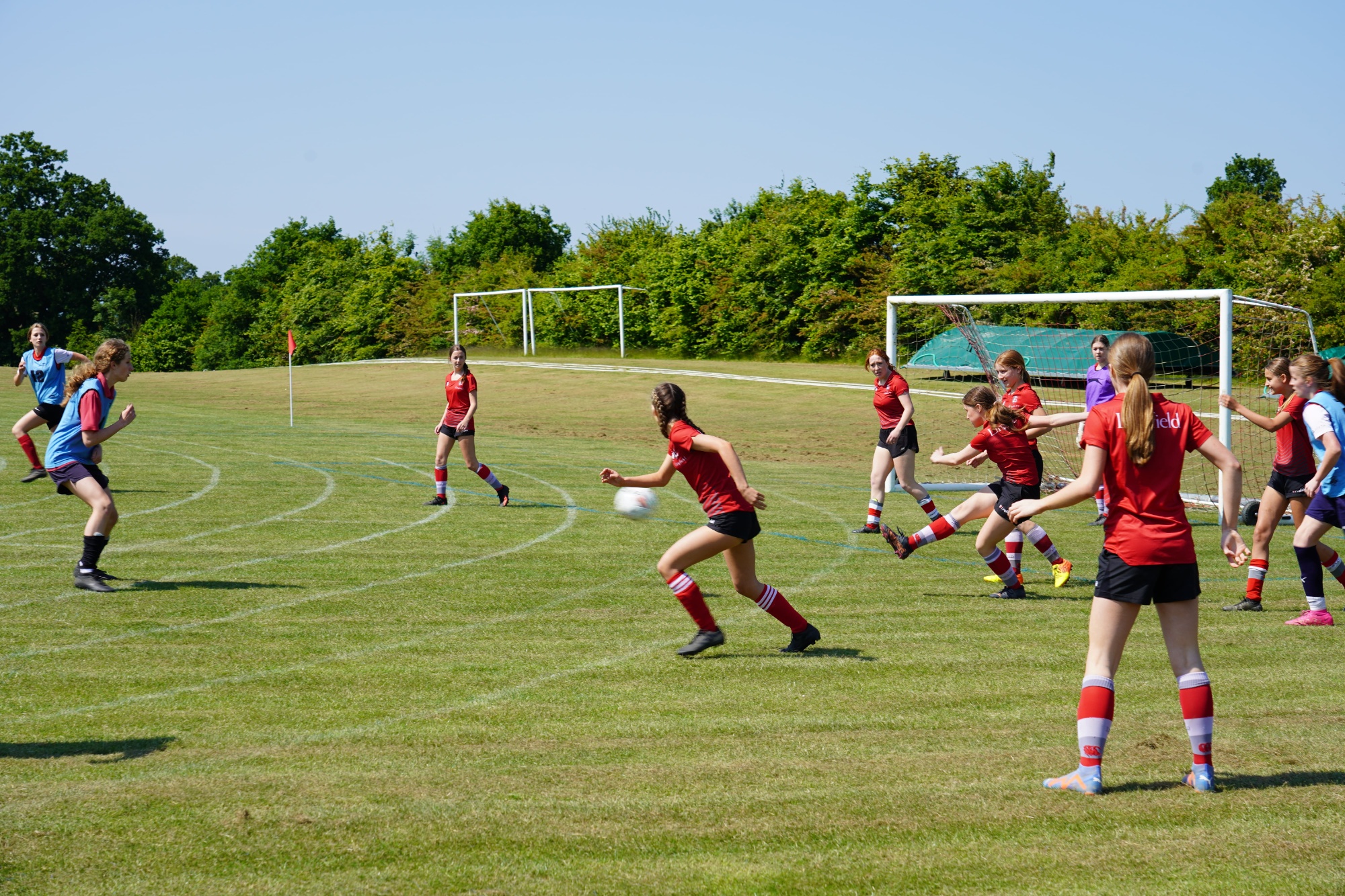 Athletics Report
There have been some outstanding achievements by the Lingfield College athletics team this academic term. The pupils have worked exceptionally hard in a short timeframe, honing their skills and abilities in various events, including high jump, long jump shot, discus, javelin and track events, and the relay.
Earlier this term, the team performed impressively well at the district events in K2 Crawley, finishing fifth overall out of 14 schools. With seven athletes qualifying for the Surrey Championships at Kingsmeadow, many achieved personal bests in their respective disciplines which is a testament to the dedication and hard work of all involved. In June, the team travelled to Birmingham to compete at the ISA National Championships where the team made a solid medal haul across the board, with 22 pupils competing and demonstrating impressive skills across a range of events.
Athletics can be a challenging sport, however, to see such remarkable talent and exceptional performance resulting from a relatively small amount of training is truly impressive. Our pupils should be proud of their unwavering determination, commitment and enthusiasm.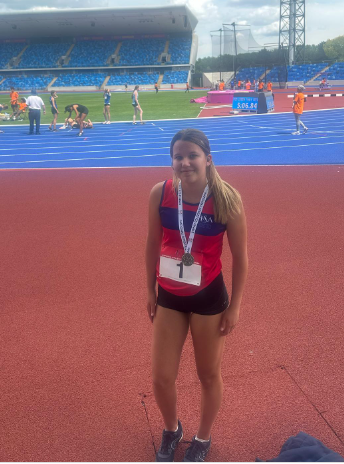 Prep
In the Prep School we have had another fantastic summer of Sport with every single child in KS2 representing our school in fixtures. Pupils in Years 3 & 4 have thoroughly enjoyed the introduction of Sport on Thursday afternoons. They have played competitive matches against other schools at home and away venues and finished our Cricket season on a high with our U8s and U9s winning both their matches against Copthorne Prep.
Athletics Report
Regional Medal Winners and National Qualifiers
Year 4
Girls' 4x100m relay team – Gold medal – Ava, Lucie, Ava-Mai, Polly - Qualified for Nationals
Polly – 60m – Silver medal
Lucie - Rounders ball throw – Bronze medal
Total medals: 1 Gold, 1 Silver & 1 Bronze. Children going to the Nationals - 4
Year 5
Boys' 4x100m relay team - Gold medal – Timi, Alex, Noah, Isaiah - Qualified for Nationals
Gen – Long jump – Silver medal
Total medals: 1 Gold & 1 Silver. Children going to the Nationals - 4
Year 6
Ella – 150m - Gold medal - Qualified for Nationals
Emily – Long Jump - Gold medal - Qualified for Nationals
Boys' 4x100m relay team - Gold medal – Leo, George, Bear, Huxley. - Qualified for Nationals
Oscar - Shot put - Silver medal
Ella – 600m - Bronze medal
Huxley – 150m – Bronze medal
Total medals: 3 Gold, 1 Silver, 2 Bronze. Children going to the Nationals - 6
National Athletics Championships
Ella - 4th in the 150m
Emily - 5th in the long jump
Isaiah - 1st, Gold medal and National Champion in the 75m sprint
Isaiah - 2nd and Silver medal in the 150m
Year 4 girls' relay team - 7th
Year 5 boys' relay team - 3rd and Bronze medal - Timi, Alex, Noah, Isaiah
Year 6 boys' relay team - 6th