Five stars for Shakespeare in Love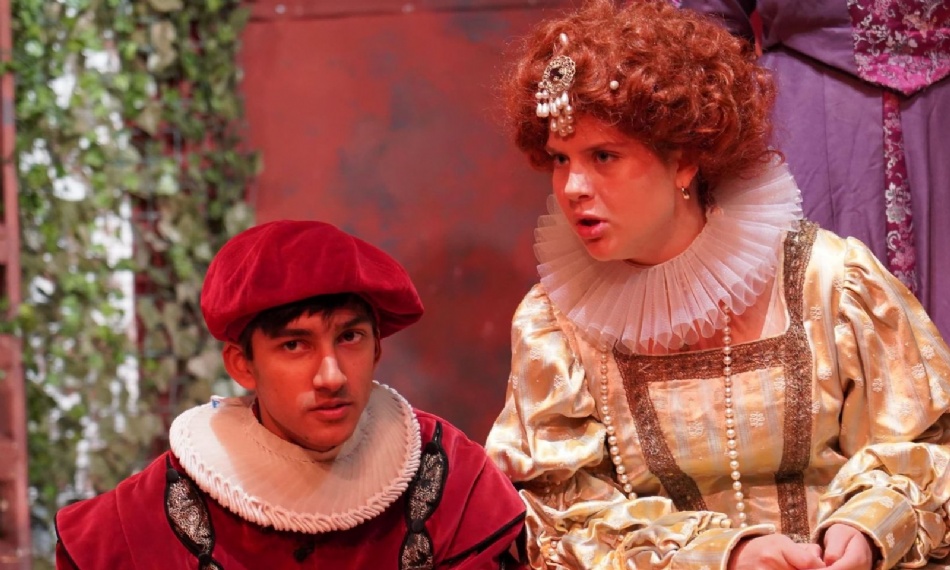 Comedy and romance in our Upper School Production.
A huge well done to Lingfield Drama students who, over two sell-out nights, demonstrated just how talented they are at this year's Upper School Production of 'Shakespeare in Love'. Based on the Academy Award-winning movie, this enchanting, hilarious, romantic stage play reimagines William Shakespeare's creative process – and explores his inspiration – as he writes Romeo and Juliet.
William Shakespeare (James) and Viola de Lesseps (Lottie) provided comedy and romance, and the audience enjoyed some brilliant comic acting from Queen Elizabeth I (Lyra) and the dastardly Lord Wessex (Simreth). There was also a dramatic sword fight and atmospheric song with sonnet melodies composed by Mrs Peplar.
Behind the scenes, it was clear that much hard work and creativity had gone into the immersive set design, costumes and lighting as the audience entered 1593 in an immersive set featuring an Elizabethan pub and landlord!
Director of Drama, Mr McEwan was full of praise for the students and their hard work.
Shakespeare in Love photos