Prep athletes take on the Nationals in Manchester!
What an experience for our young athletes, who showed grit and determination in all their events
A report from Manchester by Mrs Major and Mr Kempson.
On Monday 13th June, 11 prep school athletes, who had successfully qualified for the ISA National Athletics Championships, left very early to travel to the Manchester Regional Arena.
Harry, year 6, was our first athlete to compete in the stadium. He successfully cleared 1.25m in the high jump event and finished in an amazing 2nd place, securing a silver medal.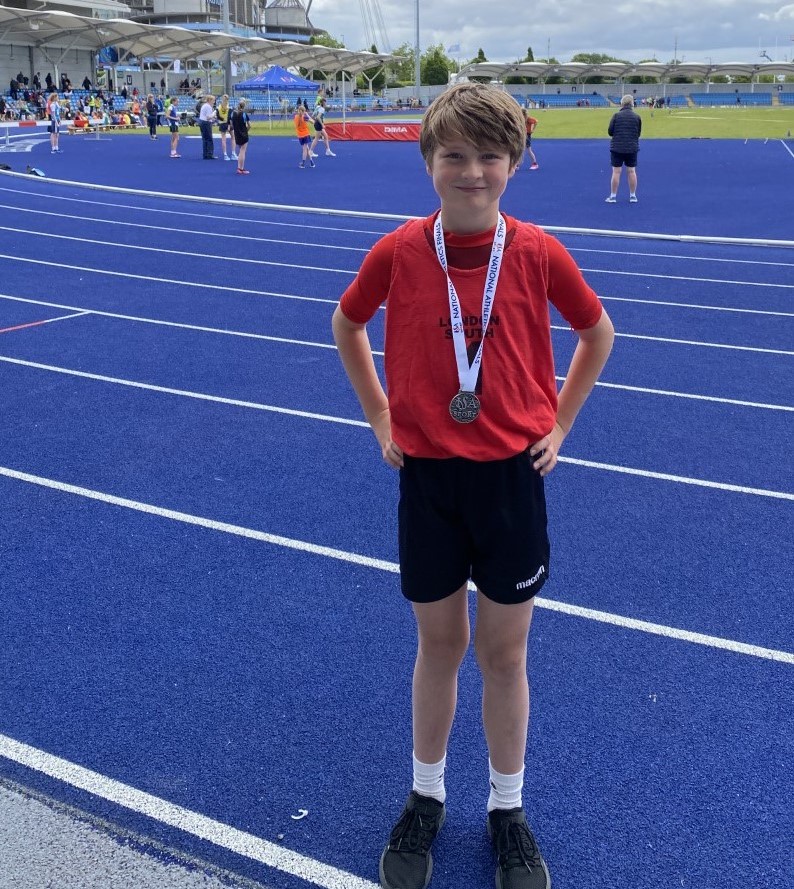 Next to compete was Ellie, year 6, in the shot put event. She held of some tough competition and threw a personal best of 6.50m to finish in 1st place. This is an amazing achievement to be crowned the national champion in event.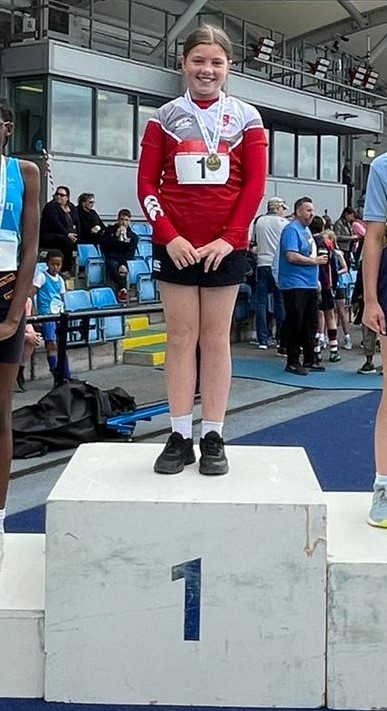 Our third individual athlete to compete on the day was Arthur, year 6. He ran extremely well to secure bronze medals in both the 150m and 600m events. A fantastic achievement bearing in mind the 150m race, immediately followed the 600m event!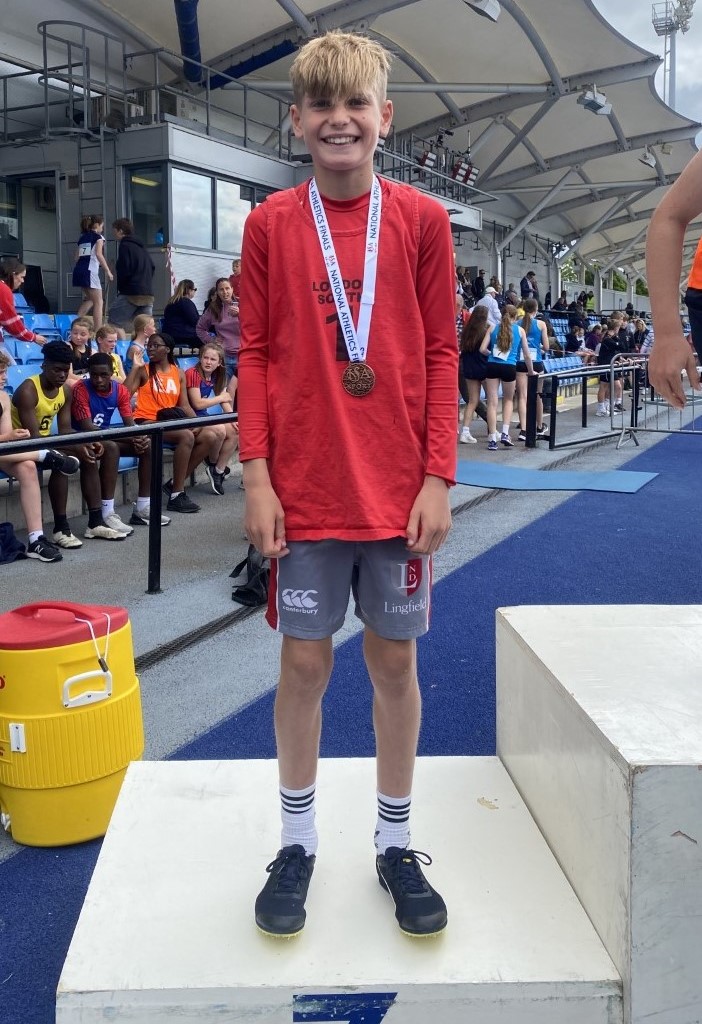 Our last athletes to compete were our Year 4 4x100m boys relay team and our Year 6 4x100m girls relay team. Both teams competed with slick change overs and great determination to finish just outside the medals in 4th place.
We are so proud of all our athletes who competed brilliantly, behaved fantastically, particularly after an early start and a long day of travelling to and from Manchester. Huge congratulations to;
Year 4
Timi, Alex, Ethan and Noah.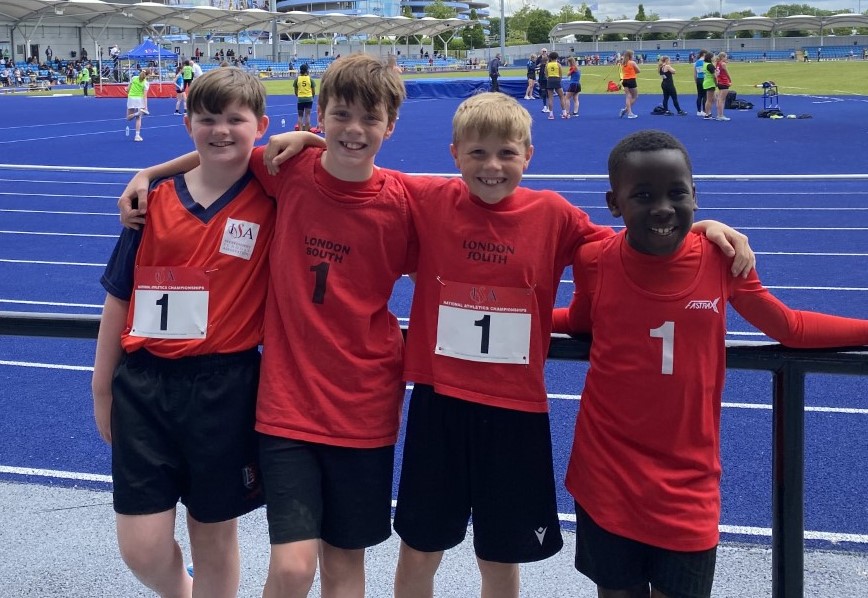 Year 6
Teni, Ellie, Harry, Saina, Arthur, Orla and Jaime.