PE Lectures Launch with Leading Educational Specialist Ross Howitt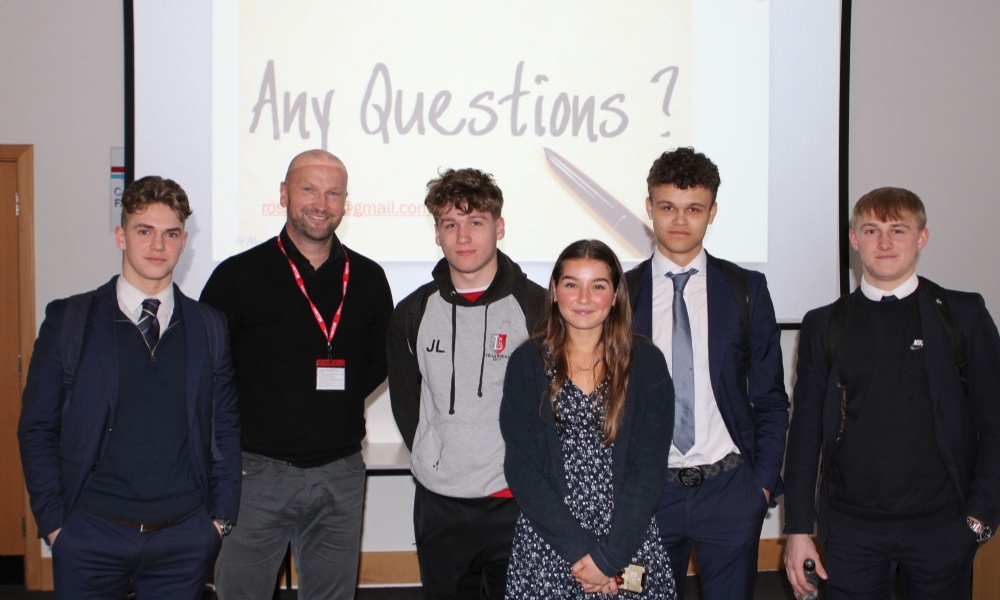 The first of our PE Lectures kicked off this week with leading PE specialist and author Ross Howitt.
Year 12 and 13 PE students were joined by students from Tunbridge Wells Grammar School for Boys and St Gregory's Catholic School to hear his informative lecture on Physiology, Biomechanics, Sport Psychology and Sport in Society on Tuesday.
Ross is an educational consultant who has lectured in Educational Leadership and Management at Higher Education institutions. As a PE specialist, Ross has also worked with Premiership Football clubs and varying sportspeople as well as in the corporate world to facilitate effective leadership and institutional improvement.
Head of Academic PE, Mr Philip Douse said 'We are delighted to have Ross launch our new PE lecture series. His insight and knowledge in the subject field is second to none and the students will benefit hugely from this engaging talk. We look forward to organising many more sports lectures in the future.'
If your school is interested in attending any future sports seminars/lectures please email dousep@lingfieldcollege.co.uk