Our First Giving Day to Launch this October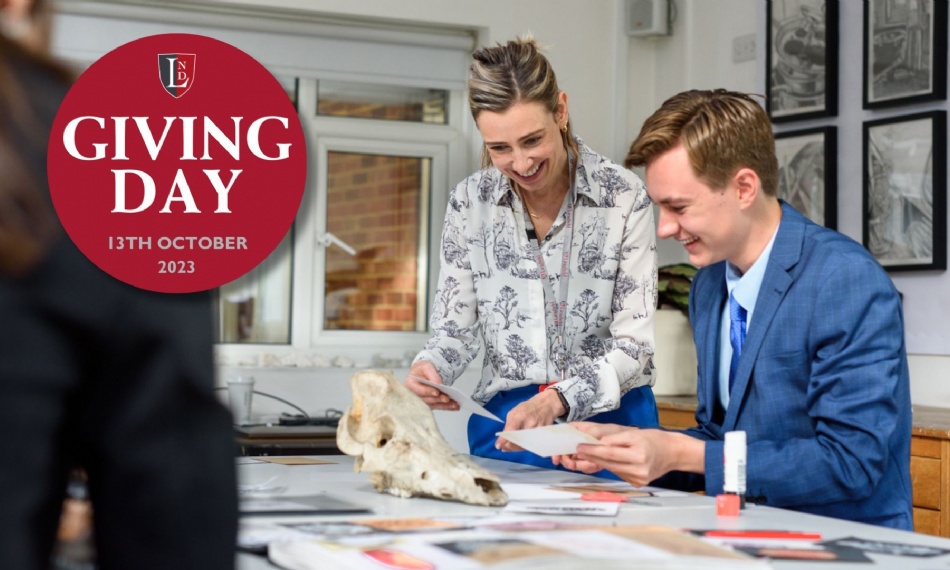 Excitement is building as we prepare for a Giving Day this October, the first of its kind at Lingfield College.
What is Giving Day?
A Giving Day is a fundraising challenge that will bring our whole community of pupils, staff, parents and alumni together to celebrate Lingfield's charitable work and raise vital funds for our bursaries programme.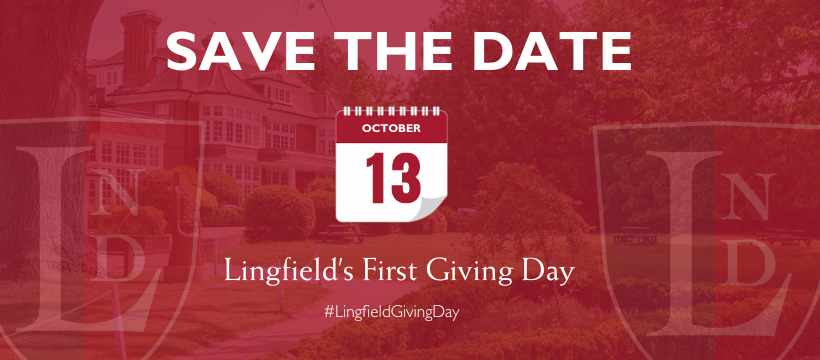 We invite you to mark your calendars and spread the word about Lingfield's Giving Day. Together, we can make a significant impact on the lives of young individuals who may not otherwise have access to the exceptional education that Lingfield offers.
It is fitting that Lingfield Giving Day coincides with our annual Founders Day. This event serves as a tribute to the legacy of the Notre Dame sisters who founded Lingfield College in 1940 as a place of compassion, humanity, and inclusivity. 80 years on, these values continue to guide us as we commit to widening the educational opportunities for those who may not have the financial means.
As part of Giving Day fundraising, pupils and staff will have the opportunity to participate in lots of fun activities. On Thursday 12th October, Prep School are running a cake sale and Senior School students can take part in lunchtime sports activities, or watch a movie instead of their usual co-curricular clubs. Prep School are also running a 'Guess the weight of the lego' competition. There will also be opportunities to purchase delicious cakes and snacks with proceeds going to the Lingfield College Bursary Fund.
How can you get involved?
There are various ways you can help:
Support your child's participation in Giving Day food treats at school.

Bid for some fantastic items in our silent online auction.

Buy a raffle ticket to be in with a chance of winning one of many amazing prizes.

Share your support for the Lingfield College Bursary Fund and Giving Day on social media.

Help us spread the word amongst friends, family, and fellow parents.
From everyone at Lingfield College – thank you for your ongoing support. Your involvement has the power to make a lasting impact, and together, we can create a brighter future for our community.
Raffle and Auction Terms and Conditions
Lingfield College (charity no. 295598) Raffle and Silent Auction are promoted by Lingfield College (Registered company No 02072135, the 'Promoter') registered in England and whose registered office is Lingfield College, Racecourse Road, Lingfield, England, RH7 6PH. The Promoter is licensed and regulated in Great Britain by the Gambling Act 2005 – Registration of small society lottery, Tandridge District Council. The Responsible Person is Caroline Wren, who can be contacted at Lingfield College, St Piers Lane, Lingfield, Surrey, RH7 6PN. Tel: 01342 832407

Lingfield College Raffle and Silent Auction are open via the website to all mainland United Kingdom residents (this excludes Isle of Man, Channel Islands and BFPO addresses according to Gambling Act 2005) of age 18 and over. By submitting an entry via the website, each entrant:

confirms that they are eligible to do so and are eligible to claim any prize that they may win, and

is agreeing to be bound by these terms and conditions.

No tickets can be sold by or to, on behalf of, or for a person under the age of 18 years.

If a ticket is sold unknowingly to, on behalf of, or for a person under the age of 18 they will be disqualified from the raffle and will forfeit their prize and the purchase price will be returned.

Entries must be bought by the entrant for the entrant and cannot be bought on behalf of any other person.

All raffle tickets must be purchased by 16:15 Friday 13th October 2023. Any tickets purchased after this time will not be counted.
The raffle will be drawn at 16:30 on Friday 13th October 2023.
The online Silent Auction will close at 23:59, Friday 13th October 2023. Auction winners will automatically be notified by Superstars Fundraising. A Stripe online payment request will then be sent for the winner to make their donation.

Raffle winners will automatically be notified by Classlist.

Any prize that is unclaimed after reasonable efforts have been made by the Promoter to contact the winner will be re-drawn at the Promoter's discretion after 28 days.
Donate to the Lingfield College Bursary Fund
Thank you to our generous supporters!
Bailey Ground Management
Sametler Villa: Anonymous Alumni Donor
Yew Tree House Farm
Lingfield Marriott
Chef Steve Groves
Move Revolution
Purple Heart Studio
Mayfair Lounge and Grill, London
Intec
GPPhysiotherapy.co.uk
Hilton Hotel, London
Alive with Flavour
Pop up Party Hire
The Plough, Dormansland
Old Dunnings Mill, East Grinstead
The Star Lingfield
Andrew Lyon Hairdressers
Snow Jewels
Kingscote Estate and Vineyard
Lingfield Park Racecourse
Volume 1
Team Sport Go Karting
Joyces with Best Wishes
Lilys of Lingfield
Kate Creative
Cucina
Lingfield Therapy Barn
Holroyd Howe
Tarana
Cineworld
CMB Foods
Owls & Larks
Parents and Staff/ Contacts
Laura Clout
Angela Brassett
Chris Lowe
Gemma Pilkington
Daniella Brice
Mr Bool
M.Strike
For more information about Giving Day and how you can get involved, please contact wrenc@lingfieldcollege.co.uk