Lingfield students win their case at Royal Russell ICJ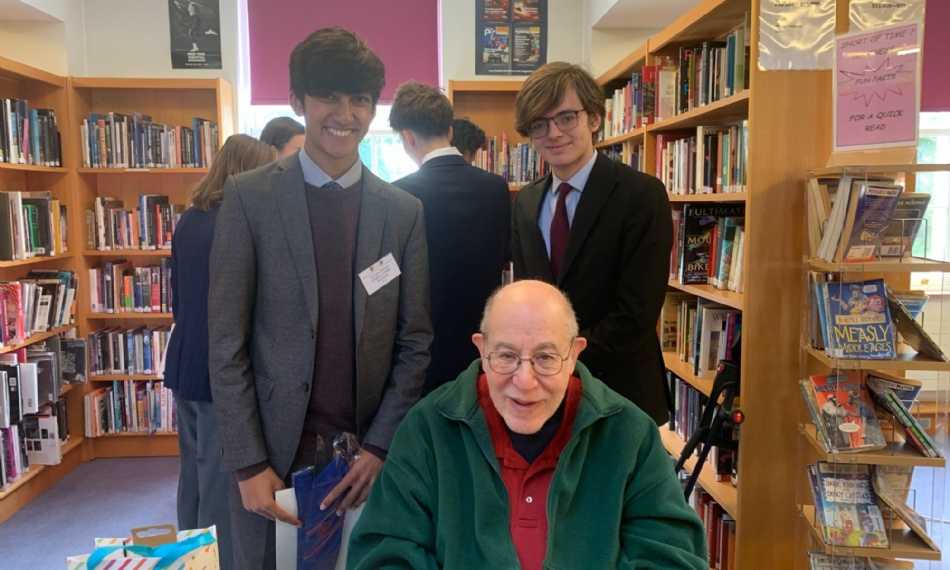 Cormac and Simreth took on 4 days of debate representing Belize.
Six Lingfield students took part in the annual Royal Russell 4-day Conference.
James, Scarlett, Myles and Miko spent a gruelling 4 days debating in SOCHUM, ECOFIN and DISEC, while Miko was chosen to Chair SPECPOL 1. For all this was their first Royal Russell Conference and in 2 cases their first conference ever. Our students were so impressive and are already proving to be articulate, confident delegates, showing an eagerness to write thoughtful resolutions that provide solutions to the topics in their committee.
International Court of Justice
Two Lingfield students, Cormac and Simreth were personally requested by Mr Stern (a Public Defender, judge and eventually teacher) to represent Belize in the International Court of Justice case Guatemala vs Belize. Mr Stern runs the ICJ program at the Royal Russel International Model United Nations Conference and coaches the students as they question witnesses, put forward evidence, and make statements to the court.
At the trial, there were 22 participants: 2 advocates for each side and 18 judges. The judges' work really started at the trial but as advocates for Belize, Cormac and Simreth's work began in May.
In order to accurately and effectively advocate for the Belizean case, an immense amount of preparation was required. Firstly, they were required to have understood the conflict in depth, to have effectively read everything that had been written on the case. But perhaps more importantly, they needed to find evidence to support their case. Each side was asked to find 15 pieces of evidence—this being made up of treaties, memoranda, articles, websites, and legal opinions. In Cormac and Simreth's case, this includes the 1859 Wyke-Aycinena treaty between Britain and Guatemala, the 1931 exchange of notes between those two parties' embassies, and the over 200-page United Nations Convention on the Law of the Sea.
A strong understanding of international law, including through reading detailed historical treaties such as the Vienna Convention on the Law of Treaties, was required. As further part of their preparation, Lingfield's advocates anticipated the evidence submitted by their Guatemalan counterparts, who flew over from Frankfurt International School, to participate in the case. This included thorough reading and crucially understanding the context of treaties such as the Treaty of Tordesillas, the Treaty of Paris, and the Clayton-Bulwer Treaty.
Other evidence included stipulations—statements of fact agreed to by both Counsels (pairs of advocates)—which required effective and sometimes difficult negotiation with opposing Counsel—and the statements of Witnesses, where Miko and Scarlett served as the witnesses for Belize. Witnesses also had to be prepared, as alongside the direct examination conducted by Simreth and Cormac, they had to endure cross-examination from the Guatemalan advocates, and a copious number of questions from judges.
Cormac and Simreth have learned so much from this case, from the deep understanding of international law and the legal process, to essential research skills, through to the fine-tuning of critical thinking and communication vital to any success in the case.
On the last day of the four-day conference, and after over four months of preparation, the final verdict was announced, with the court ruling in favour of Belize 12-5. UV
Well done to all 6 students who took part, we are very proud of you.