Lingfield Sixth Form celebrates EPQ results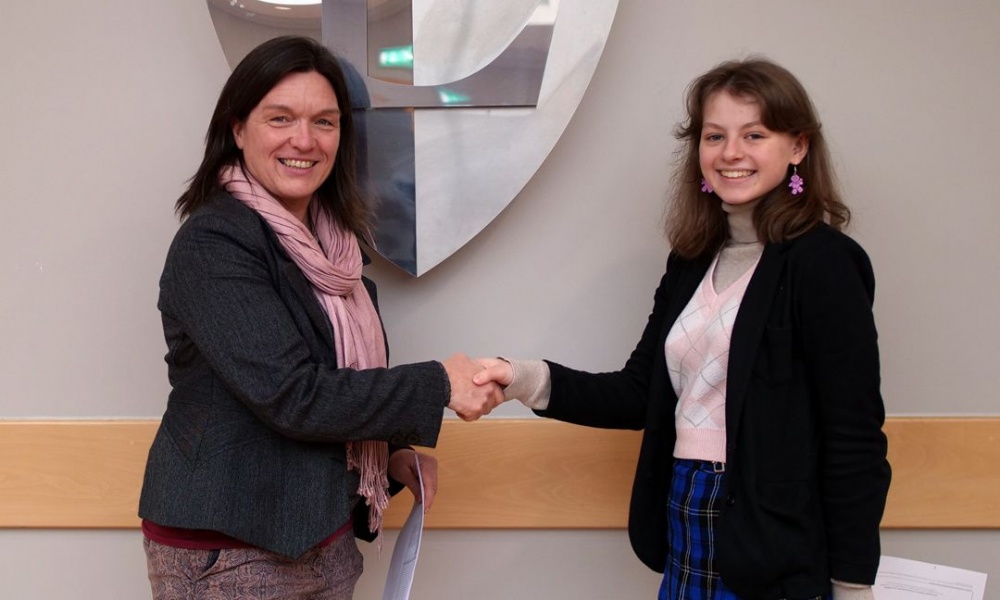 Top marks for Callum and Boe
Congratulations to seventeen Year 13 students who received their first A Level results from their Extended Project Qualification grades this week. Designed to develop learners' critical, reflective, problem-solving and independent learning skills, the Extended Project supports students with the transition to higher education or the world of work.
Throughout Year 12 students researched a topic of their choice to produce a 5000-word essay and presentation in the summer.
Their hard work and efforts resulted in fantastic results. All received a Grade B or above, and two students achieved full marks:
Callum: "Which geopolitical approach is most effective in tackling the water conflict generated by Ethiopia's construction of the Grand Ethiopian Renaissance Dam?"
Boe: "Can the Psychological Nuances that Operate in and Around Religious Cults be Effectively Conveyed in Fictional Form?"