Lingfield Prep welcomes England's most capped football player Fara Williams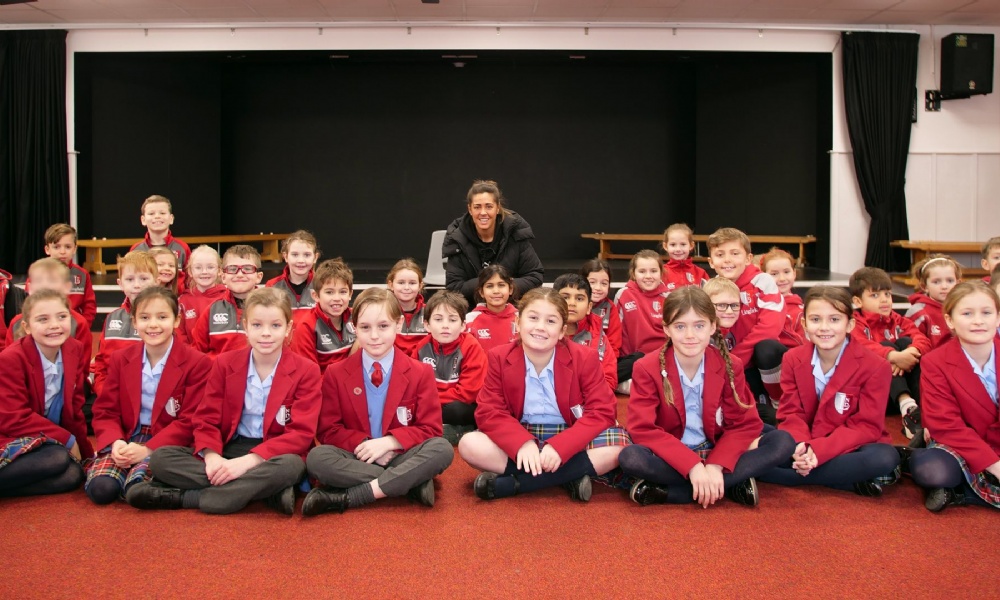 England's most capped player spends the morning at Lingfield
Pupils were thrilled to welcome England's most capped football player Fara Williams to Lingfield Prep today!
Fara has made 172 appearances for England in the Three Lions shirt, played in three World Cups and helped the Lionesses to third place at the 2015 World Cup and runners-up at Euro 2009. She also played in the GB team at the London 2012 Olympics. Club level honours include winning two Women's Super League titles with Liverpool and the FA Cup with both Everton and Arsenal.
She spent the morning talking to children in years 3,4, 5 and 6 and answering their many questions. We found out that she got into football through playing after school with her brother and school friends and that she liked every sport at school including netball, rounders and hockey. We also found out that she played midfield for most of her career and that one of her teammates was Jill Scott.
The final question was, "Did anyone ever tell you that you couldn't play because you were a girl?" Fara answered that you should never listen to anyone who says you can't play a sport!
Thank you Fara for coming to talk to us, we will be looking out for you commentating at the next World Cup!