Lingfield Prep Pupils Through to National Championships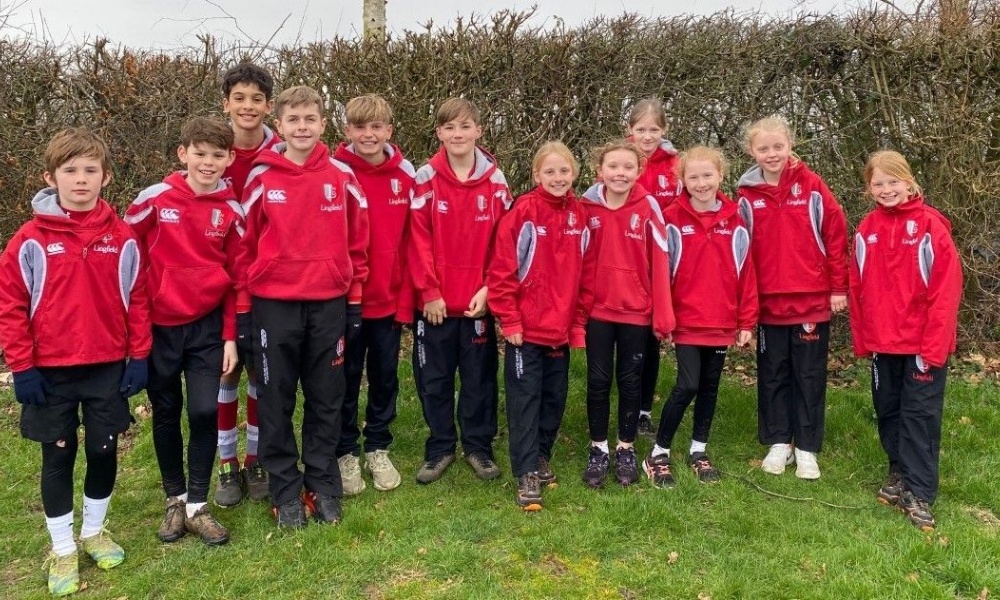 A great effort from all our athletes at the ISI Regional Cross Country event, with three pupils, now going forward to represent the London South regional team at the Nationals.
We once again attended the rescheduled ISA Regional Cross Country event on Friday 4th March 2022, hosted at Radnor House School. The top 10 finishers in each race qualify to represent the ISA London South Region at the Nationals on Saturday 19th March 2022.
All our competitors contributed brilliantly to our team's success and every one of them displayed perseverance and resilience when running in their races.
In the U11 girls' race, 70 athletes from 16 schools took to the start line over a course of 2000m. Our first girl to complete the challenging race was Lucy, (Yr 5), who ran extremely well to finish in 9th place. Close behind was her sister Daisy, (Yr 5), who ran with great determination to finish in 13th place. We had further gritty performances from Ella, (Yr 5), (26th place), Katie, (Yr 6), (37th place), Daisy, (Yr 5), (52nd place) and Scarlett, (Yr 5), in 53rd place. This good team performance secured 5th place in the team event and with 5 Year 5 runners in this team, this bodes very well for next year.
Next up was the U11 boys' race. All our athletes successfully negotiated the frantic and busy start to the race with 72 competitors jostling for a good position. Arthur, (Yr6), was our first boy to finish in 1st place and successfully win the event for the second consecutive time. Riley, (Yr 6), ran with super determination in the final stages of the race to finish in 10th place, he also qualifies for the national event. Further, determined runs from Louis, (Yr 6), (14th place), Adam, (Yr 6), (22nd), George, (Yr 5), (38th place) and Ollie, (Yr 6), (60th place). These super results ensured that the U11 boys finished in 1st place out of 16 teams.
With Arthur, Riley & Lucy finishing inside the top 10 of their respective races, they now go forward to represent the London South regional team at the nationals. We are very proud of their achievement and would like to wish them the very best of luck at the National Championships on Saturday 19th March at Worksop College in Nottinghamshire.
Many congratulations to all our athletes who once again represented the school extremely well in this competitive event.
Mrs Major & Mr Kempson
Head of Sport