Lingfield College's Giving Day Raises over £16K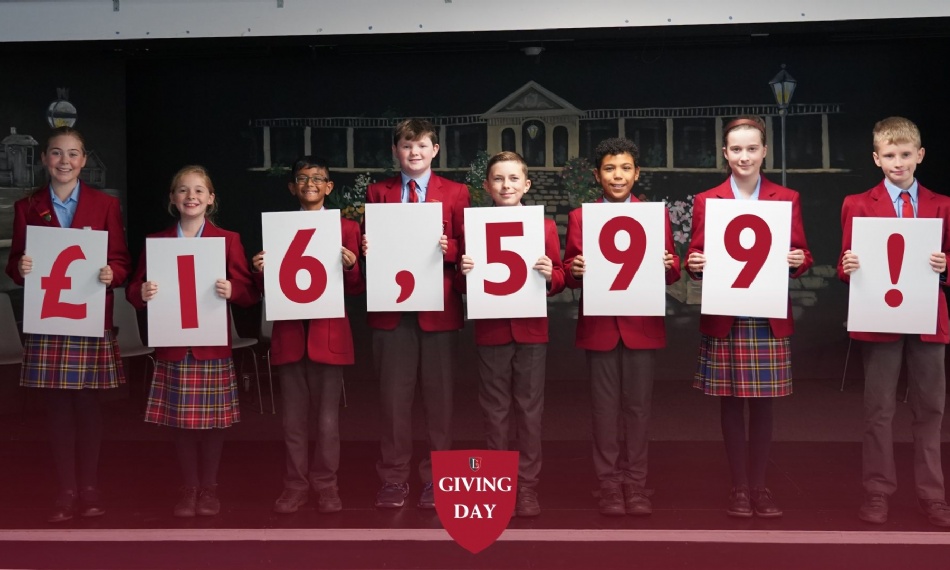 The Lingfield College community came together on October 13th to celebrate its first-ever Giving Day and what a heartwarming and memorable day it turned out to be!
The event was a testament to the extraordinary spirit and generosity of Lingfield families, pupils, staff, and alumni, uniting to raise an incredible sum for the benefit of young people who might not otherwise have access to a Lingfield education.
The pupils were at the forefront of the excitement, enthusiastically participating in a wide variety of activities throughout the day. Prep School pupils were kept busy guessing the weight of Lego, while Senior school students relished the opportunity to soak Mr. Bool and the teachers in 'Sponge the Teacher'. To keep energy levels high throughout the day there was a hearty breakfast, tempting snacks and a sweet treat cake sale to end.
What truly set the tone of the day was the generosity of the Lingfield College Community. Donations, including thoughtful gifts and services for the raffle and auction, poured in and people from all corners of the community eagerly purchased raffle tickets and participated in the auction.
Our First Giving Day has been a wonderful success, and I'm looking forward to having more remarkable events in the future. I want to express my deep gratitude to every member of the Lingfield community for their invaluable support, which enables us to extend educational opportunities to those in need.

Caroline Wren, head of Organisational development
In the end, the Lingfield College community raised an impressive total of £16,599.91, which will benefit the means-tested bursary program. The program plays a crucial role in transforming the lives of young individuals through education, made possible through the collective efforts of the Lingfield community.
As we reflect on the success of this Giving Day, there is a sense of anticipation and excitement for future events. These occasions foster an environment of support and care, further strengthening the bonds and relationships that make Lingfield College such a remarkable community.
Giving Day photos
Find out more about supporting Lingfield College.