Lingfield celebrates LAMDA success​​​​​​​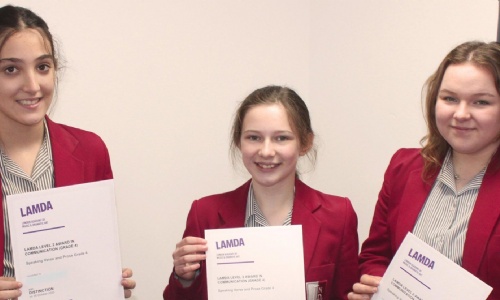 Please enter an introduction for your news story here.
This year's Autumn LAMDA exam session should have taken place in March! After showcasing their work to an audience of enthused parents and teachers, just prior to the first Lockdown, all the LAMDA students had a longer than anticipated wait to take their exams, which eventually took place in October.
Mrs Fanner and Mrs Scullin were so pleased that all of our students were able to do the usual face to face exam with a LAMDA examiner. The longer preparation period, including online lessons for the whole of the summer term, definitely paid off! All students achieved merits and distinctions, particularly pleasing for both teachers and students in such a stressful and unusual time. We are so proud that all of the LAMDA students were rewarded for their hard work by the excellent marks received. Well done all!