Lingfield attend Royal Russell International MUN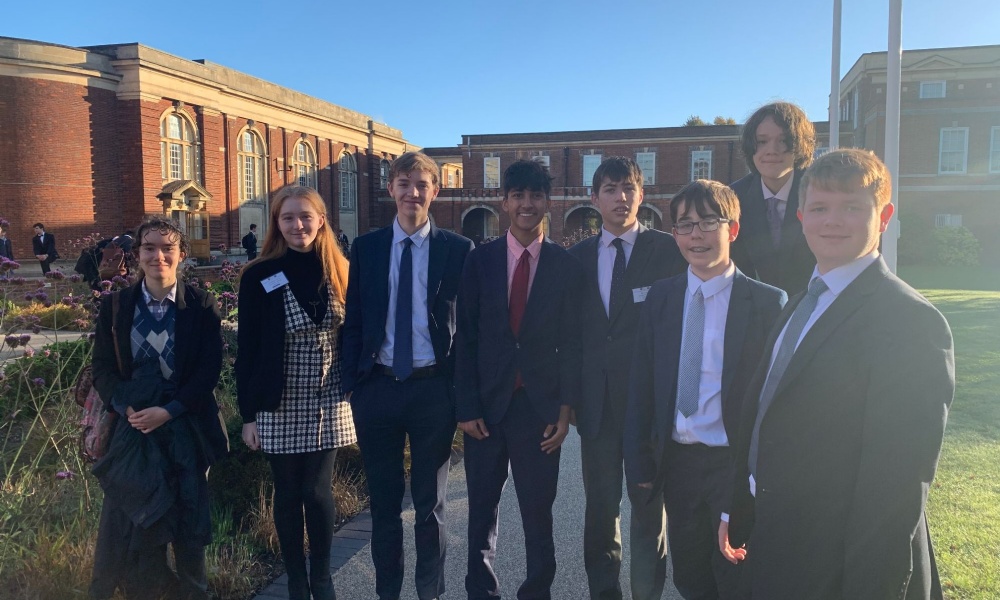 Lingfield students win distinguished delegate awards at Royal Russell International MUN.
The Lingfield MUN team spent a thoroughly enjoyable 4 days at the 40th anniversary Royal Russell International Model United Nations. They mixed with delegations from all over the world testing their skills in collaboration, negotiation and diplomacy.
Mrs Halling-Brown congratulated all our delegates with special mentions to:
Cormac for his work in the ICJ as a judge where he heard testimony from advocates and cross-examined them as they deliberated over Land and Maritime Delimitation and Sovereignty over Islands (Gabon/Equatorial Guinea). No awards were given here but Cormac was coached and taught by an experienced Judge Bob Stern, and we are very proud of him for his diligence and effort in taking part in this part of the conference.
Simreth for his knowledgeable and confident speeches as a Lithuanian delegate in SPECPOL 2 and earning a Distinguished Delegate award.
Matthew F for his powerful speeches and POIs that always brought applause and congratulations from his fellow delegates. This earned him a Distinguished Delegate award in ECOFIN.
Further well done to Issy S(Y12), Christina (Y13), Louis, Nathan, Miko and Matthew V (all in Y10) for their diligence and commitment.
Thank you to Royal Russel School for hosting us! We now begin our final preparations for our own Lingfield MUN conference on 26th November.
Find out more about Model United Nations.