Lingfield Alumni collect their Gold Awards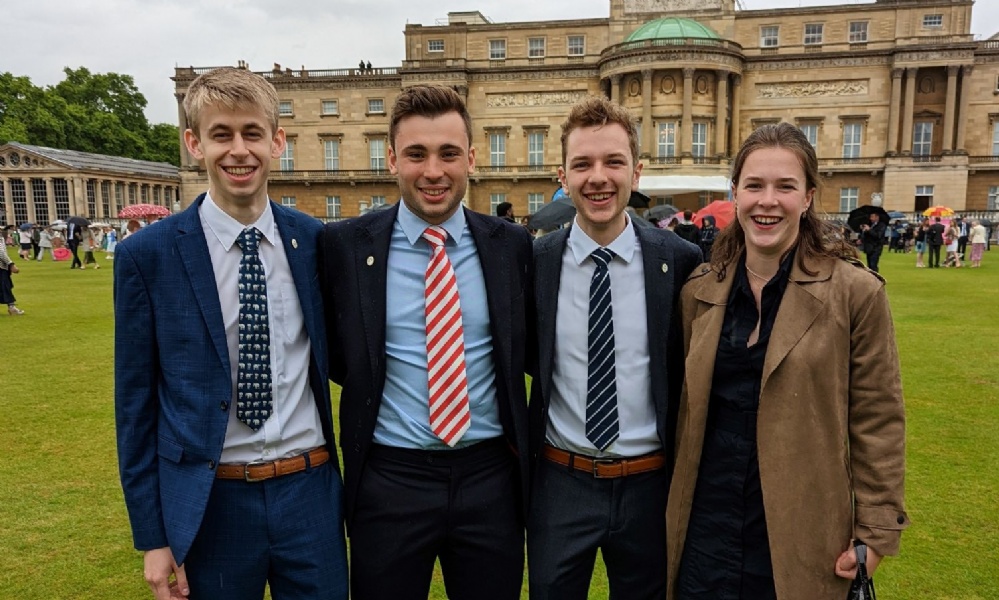 18 Lingfield College Alumni collect their Gold Awards at Buckingham Palace
What a day for Lingfield Alumni! On a rather damp Friday in May, 18 Lingfield Alumni made the trip to Buckingham Palace to collect their Gold Duke of Edinburgh Awards.
Along with another 3,000 Gold Duke of Edinburgh's Award holders, they were special guests in the Buckingham Palace garden at one of four very special festival-style celebrations – the first Award events since the pandemic, and the largest ever held. The Earl of Wessex hosted the event in his role as Trustee for The Duke of Edinburgh's Award.
The celebrations recognised around 12,000 young people who did their demanding Gold DofE programmes both before and during the COVID pandemic – showing extraordinary creativity, resilience and determination to achieve their Awards while navigating unprecedented challenges and restrictions.
As part of the celebrations, The Earl of Wessex met with many of the Award holders and their loved ones, hearing about the positive impact their DofE had had on them.
Amongst attending Lingfield College Alumni were Ben, Freddie, Rupert, and Charlotte (pictures above), Oliver and Eve (pictured below) who are all currently studying at university.
Despite the damp weather, it was well worth the wait!
Well done everyone!