IEA Budget Challenge​​​​​​​​​​​​​​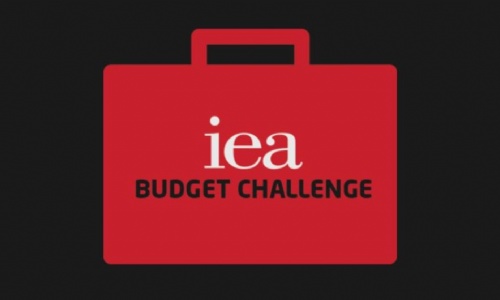 Four Year 12 Lingfield College students (Will, George, Sam and Oli) have spent the last 3 weeks preparing and polishing their budget proposal for the annual IEA Budget Challenge. In our first year of entry we made it into the top 10, and students attended an event in London, making a presentation to a panel of economists and politicians. This year's entry is, according to Mr Bolton, Head of Economics "the best the school has produced", particularly bearing in mind the extraordinary conditions caused by the pandemic and lockdown.
This is the budget summary:
Ultimately, this is a fiscally responsible budget that seeks to implement innovative solutions to the issues that plague our economy. This budget establishes the foundations upon which a competitive market system can sustainably recover from this current crisis and subsequently be more resilient to the crises of tomorrow. This new UK economy will bring with it a wave of green growth, development and opportunities for all.
We wish them the best of luck with their entry!
Update
The Lingfield team have been selected to take part in the final on 15th March, where they will present their budget to the judges in London.