Haroun and the Sea of Stories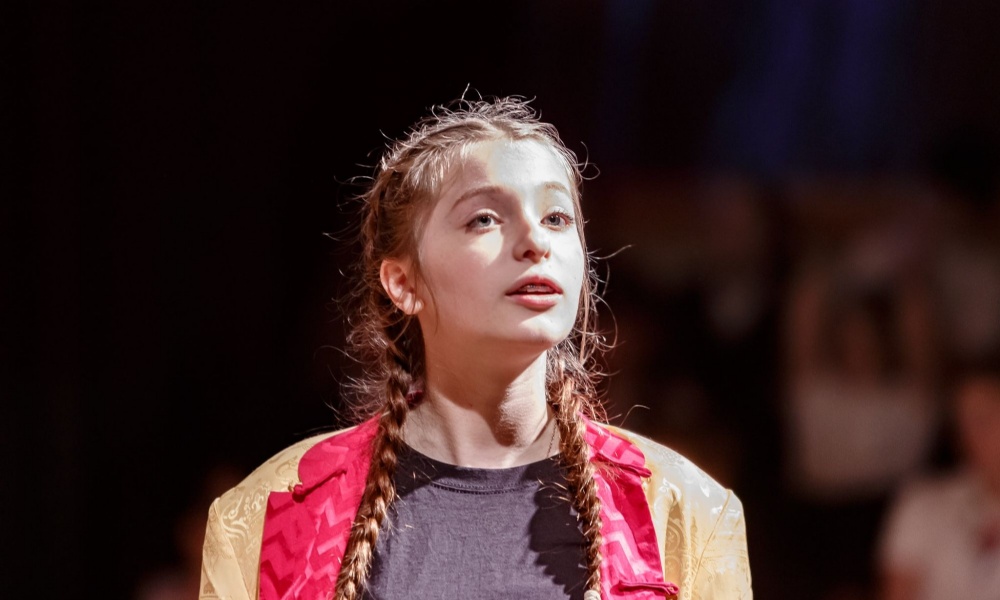 Audiences captivated by Upper School Production
This year, parents and staff were treated to a fantastical Upper School Production of 'Haroun and the Sea of Stories'. Originally a bestselling novel by Salman Rushdie, the story has been adapted for the stage by Tim Supple and tells the story of a quest to find the freedom to speak without restriction. Haroun, played by Agnes, visits the fabled Sea of Stories and meets a collection of weird and wonderful characters on the way.
"What's the use of stories that aren't even true?" This is the question Haroun asks his father, the famous storyteller Rashid Khalifa, when his mother runs away with another man. Rashid then loses his unique talent, the ability to tell stories, and Haroun decides he must help his father recover his powers. He sets of on a remarkable journey to the fabled Sea of Stories, where many of Rashid's outlandish yarns turn out to be not only true but alive.
The performance featured prominent use of the ensemble cast to play the various characters in the story, narrate the story, and even become parts of the set! This hugely demanding piece was quite an undertaking for all involved, and the cast should be very proud of their work!

Mr McEwan, Director of Drama
"I really enjoyed the school play 'Haroun and the sea of stories' and if I had to give a rating out of five, it would definitely be five. All the major characters are very involved in the actual story, and develop it very well, whereas the minor characters add a comedic element. My favourite character was Rashid, as his character is a perfect combination of comedy and helping the story flow." Kian, Year 9
We were also pleased to invite local children from Dormansland primary school to watch the production earlier in the week. Their attention was particularly captured by the moveable sets, lighting and effects.
Production photos