Gold for Maddy at Schools' Cross Country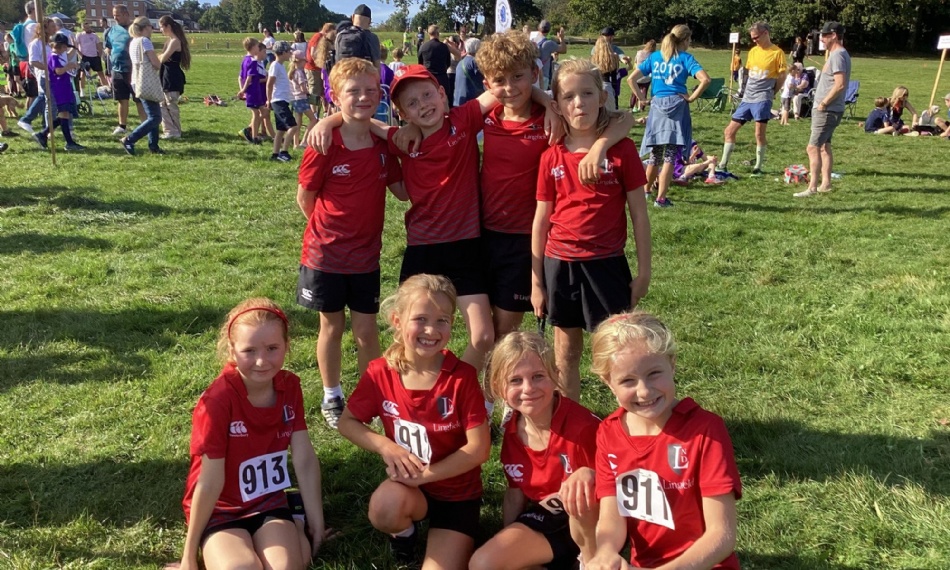 Silver for U11 girls and Bronze for U11 boys
On Sunday 8th October, we once again competed in the annual East Grinstead and District Schools' cross country races. We entered children into both the U9 an U11 races this year with our U9 pupils competing over a 1500m course and the U11 competitors running over 2300m. On what proved to be a very warm afternoon the children all represented the school extremely well, demonstration great determination and perseverance in their running.
Our year 4 boys were the first to compete with Jamie crossing the line in 10th place. He was closely followed by Freddie in 15th , Oliver 16th and Evan 19th. Next on the course were our U9 girls team who ran equally well with Lucy finishing in 7th, just ahead of Clara in 9th, Olivia in 11th and Harriet in 13th.
It was great to give some of our younger athletes another experience of competing in a cross country event and it was fantastic that they all finished inside the top 20 of their respective races.
In the next race over 100 boys took to the start line for the U11 event. Ossie was our first athlete to finish in 10th place, with Noah closely behind in 12th. Luca finished in 16th, James in 21st, Ethan in 33rd and Woody in 46th. These results meant an excellent 3rd place finish for the team and only missing out on 2nd by 3 points.
In the final race of the day Maddy ran superbly and led from start to finish to win the individual title in the U11 girls race. Izzy finished in 10th position, with Ava and Rosie finished inside the top 20 in 15th and 18th respectively. In total over 72 girls competed in this event and our brilliant results secured the silver medal in the team competition.
Many congratulations to everyone who took part in the races and represented the school extremely well. Also thank you to Mrs Leppard who helped take the U9 team on the day.
U9 squad
Evan, Oliver, Lucy, Freddie, Harriet, Clara, Jamie & Olvia.
U11 squad
Ossie, Woody, Izzy, Luca, James, Maddy, Gen, Ethan, Ava, Rosie & Noah.
Mr Kempson