Gold Duke of Edinburgh Qualifying Expedition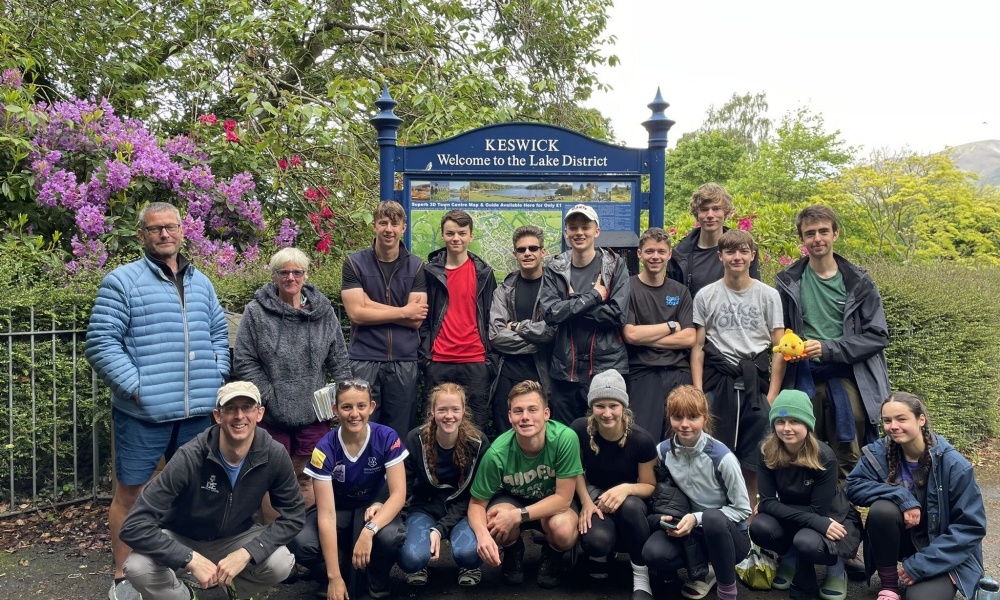 Over the May half-term, 15 Lingfield Sixth Formers travelled to the Lake District to complete their Gold Duke of Edinburgh Award qualifying expedition.
Due to the constraints and worries of using planes, trains and automobiles in getting to the Highlands of Scotland this year for the Gold Qualifying Expedition, it was decided to venture to the Lake District for sensible logistical reasons. The 15 participants departed Lingfield on Friday morning at the start of half-term. The weather was kind throughout but the ascents of many hills not so! It was a great success with treks in the vicinity of Buttermere, Crummock Water, Derwent Water and Keswick.
Much was learnt, and teamwork came to the fore. It was a great success and all did very well showing good resilience and humour. In order to get to a Royal palace to receive their awards they now have to complete their expedition presentation and complete their other sections; Physical, Volunteering, Skills, and Residential.
Mr Stanton
Head of DofE
DofE is a great experience through which I have learnt many life skills, such as map reading and teamwork. We were faced with challenges that we were able to overcome. The views were extraordinary, and we have built some great memories over the years, with cooking pasta in the evening and trying to put up tents in the rain. Gold DofE is an amazing achievement, and we are all proud of completing it. It was a test of our resilience, which I would recommend to everyone as it is a great experience.

isobel
There are no items in this Photo Album