Gold DofE Training Expedition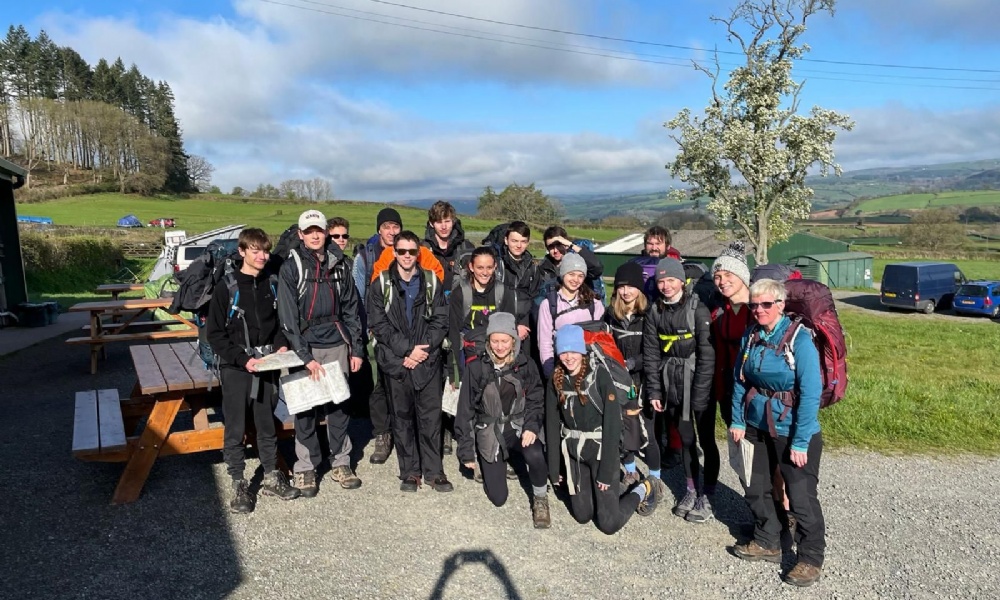 Year 12 spend 5 days in Wales for their Gold Duke of Edinburgh training expedition
The Gold expedition departed for the Brecon Beacons early Monday morning aiming to arrive in Felindre by mid-afternoon to set up camp and acclimatise to the harsh weather the Black Mountains are renowned for. Fortunately for all, it was unusually mild, sunny and dry – almost Mediterranean! The first few days were based around New Court Farm, rekindling fieldcraft skills and revisiting map reading skills which included ascending (Lord Hereford's Knob) Twmpa 690m and Rhiw y Fan at 713m.
The final three days involved a linear trek from Talgarth, in the north of the Black Mountains, via Crickhowell and culminating in Abergavenny in the south. These treks ranged between 22 and 30 km, although the longest one was due to a wrong turn! These routes included summitting Sugar Loaf, skirting Llangors Lake and visiting some other beautiful but unpronounceable places. The participants from year 12 are now ready to take on the challenges of the Lakes in May for their qualifying expedition.
Visit our Flickr album for all our photos.
Mr Stanton
Head of Gold DofE
There are no items in this Photo Album