European Languages week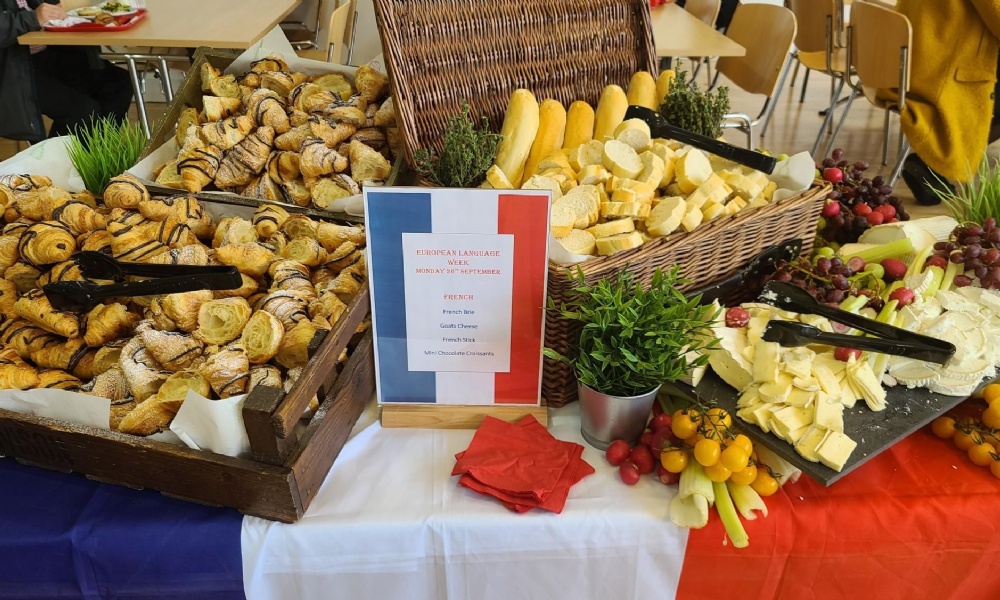 This week at Lingfield, we have celebrated European Languages week with lots of activities and delicious food tastings for our students!
European Languages week is always a fun week for students, who are able to sample languages and food from other countries. This year at Prep, pupils took part in a Flamenco workshop and tasted paella as part of a Spanish day. There was a mascot of the day called Donkey Hotay, who travelled around the classrooms trying to learn about his Spanish heritage! Academic scholars also visited the senior school for a Portuguese class.
Paella
Flamenco
At Senior School, students could learn Romanian, Macedonian or Portuguese at lunchtime. For lunch, they were treated to tasting tables every day in the dining hall with French, Spanish, Italian, Belgium and Greek food.
Portuguese lesson
Romanian lesson