Eco Warriors take part in Big Schools' Birdwatch 2023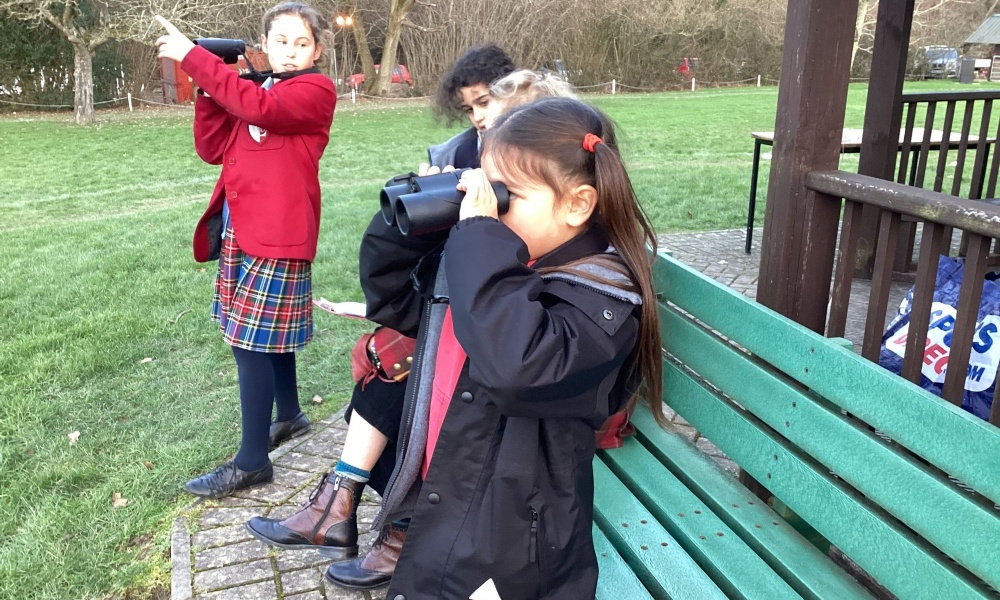 They even spot a Great Spotted Woodpecker!
This week the Eco Councillors took part in the RSPB 2023 Big Schools' Birdwatch. The children hung up the bird cakes they had made, and then stood back and waited as quietly as possible, with binoculars at the ready. They recorded the species they saw on a tally chart.

Sometimes it was tricky to identify birds when they were far away! A few children even recognised some of the bird songs they had learned in a previous lesson. The overwhelming majority of birds they saw were wood pigeons, but they were excited to see a great-spotted woodpecker!
This has been an ongoing project for Eco Club; over the past few weeks they have been thinking about birds by making their own beautiful owl decorations, and each Eco Councillor created a nutritious cake to hang in the orchard. These were a mixture of lard, a variety of seeds and raisins left to cool in a yoghurt pot.