Behind The Mask: An Anthology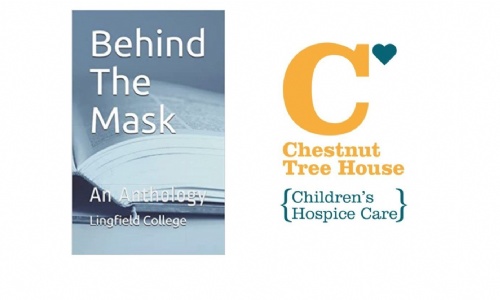 Please enter an introduction for your news story here.
In response to the challenges of the past 18 months, the English Department wanted to encourage the community of Lingfield College to consider the therapeutic power of putting pen to paper, inspiring writing and creativity purely for pleasure. The result was this Anthology - an eclectic, thought-provoking and moving collection of poetry, prose and artwork inspired by the Pandemic, and featuring themes of freedom, mental health, family, love and the passage of time.

All contributions are from the students, staff, parents and grandparents of Lingfield College Senior School and will serve as a written memorial to a significant moment in history for those of us who lived through it, and is dedicated those we love and lost in any kind of circumstances, and those who come after.

All proceeds from the sale of this Anthology will be donated to this year's school charity - Chestnut Tree House Children's Hospice.