Around the World in 80 Days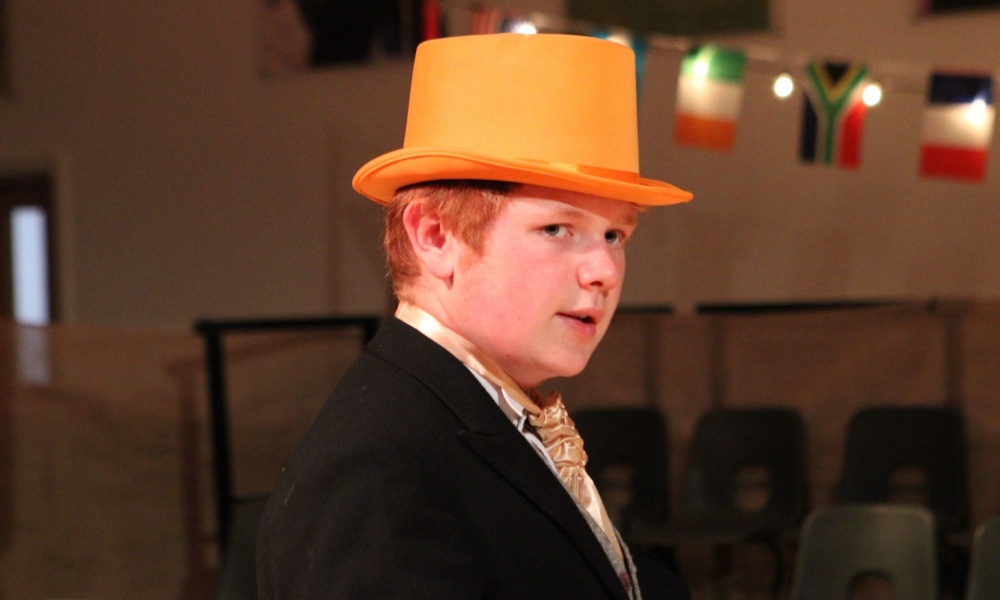 First Lower School production in 3 years is a sell out!
Report from Mr Josh McEwan, Director of Drama
On June 8th and 9th we held performances of Lingfield's first Lower School Production since 2019: 'Around The World In 80 Days'. Featuring students from Years 7-9 and based on the classic Jules Verne story, this production saw us follow the adventures of Phileas Fogg, played by Matthew (year 9), as he wagers his life's fortune that he can circumnavigate the globe in no more than 80 days. Along with his hapless Valet, Passepartout, played by Barney (Year 9), he sets out on a dazzling escapade that takes him from the misty alleys of London to the subcontinent and on to the Wild West as they race against the clock on a dizzying succession of trains, steamers, wind propelled sleighs and elephants! Fogg's journey was portrayed using various parts of the impressive set, such as crates, boxes and even the auditorium mezzanine to present the various transport and location, while projections onto giant world maps above our heads charted his progress. Two sold out audiences had a lovely time on both nights and all students involved from the cast to our student-led backstage and technical team can be very proud of the final product.
Read our blog to find out more about the stars of the show!