Academic Scholar Essay Winners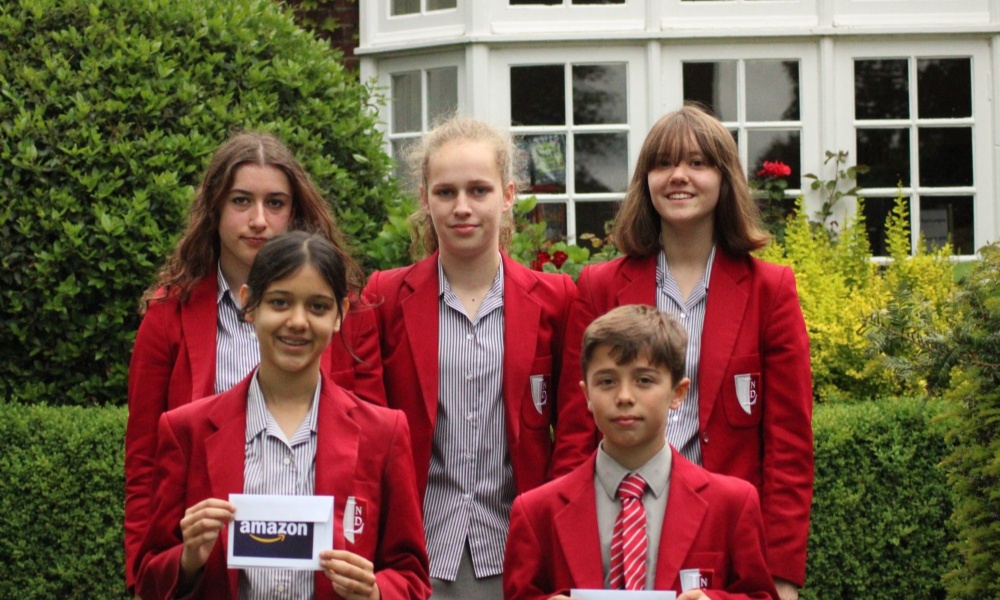 Congratulations to our Academic Scholar prize winners!
Each year, academic scholars in years 7-10 work independently to produce a thoroughly researched, well-structured essay on a topic of their choice, with a limit of 2000 words. They are assessed using AQA EPQ criteria and a shortlist is chosen from each year group. Shortlisted candidates are interviewed by Mrs Hubbard and Mr Bool, and an overall winner and final winner from each year group are selected and awarded cash prizes.
Congratulations to this year's winners!
Sienna, Year 7: 'Performing Arts in the School Curriculum'
Harvey, Year 8: 'Should Animal Testing Be Banned?'
Verity, Year 9: 'How Do Ethical Boundaries Proffer Scientific Progress and Does Dystopian Fiction Allow Us to Examine a Perfect Future?'
Amelie, Year 10: 'Is all Sustainable Fashion Truly Ethical?'
Louisa, Year 10, Overall Prize-winner: 'Why is the Number of Allergens in the UK Increasing?'