Outdoor Learning
At Lingfield, we recognise that outdoor learning offers unique opportunities and experiences that cannot be taught within the constraints of pupils' everyday surroundings. Set in the beautiful Surrey countryside on the borders of Kent and Sussex with our own extensive and stunning grounds, our Nursery and Prep School enjoy a varied and exciting outdoor learning programme.
---
From jumping in muddy puddles on rainy days to wildlife conservation, seasonal nature walks to science projects in our outdoor classroom, learning to build and cook on fires to free play, outdoor learning forms an integral part of our pupils' educational experience and the benefits are endless.
Lingfield Prep is an Eco-School, and we are proud of our Green Flag status, encouraging the children to reduce, reuse and recycle.
Forest School
Our Early Years Foundation Stage and KS1 children enjoy regular visits to our on-site Forest School. It has been professionally designed to provide exciting and practical experiences that enable children to better understand the world around them. The woodland setting promotes a sense of freedom, and pupils become more relaxed in the open. We take great delight in watching them have fun and become more confident.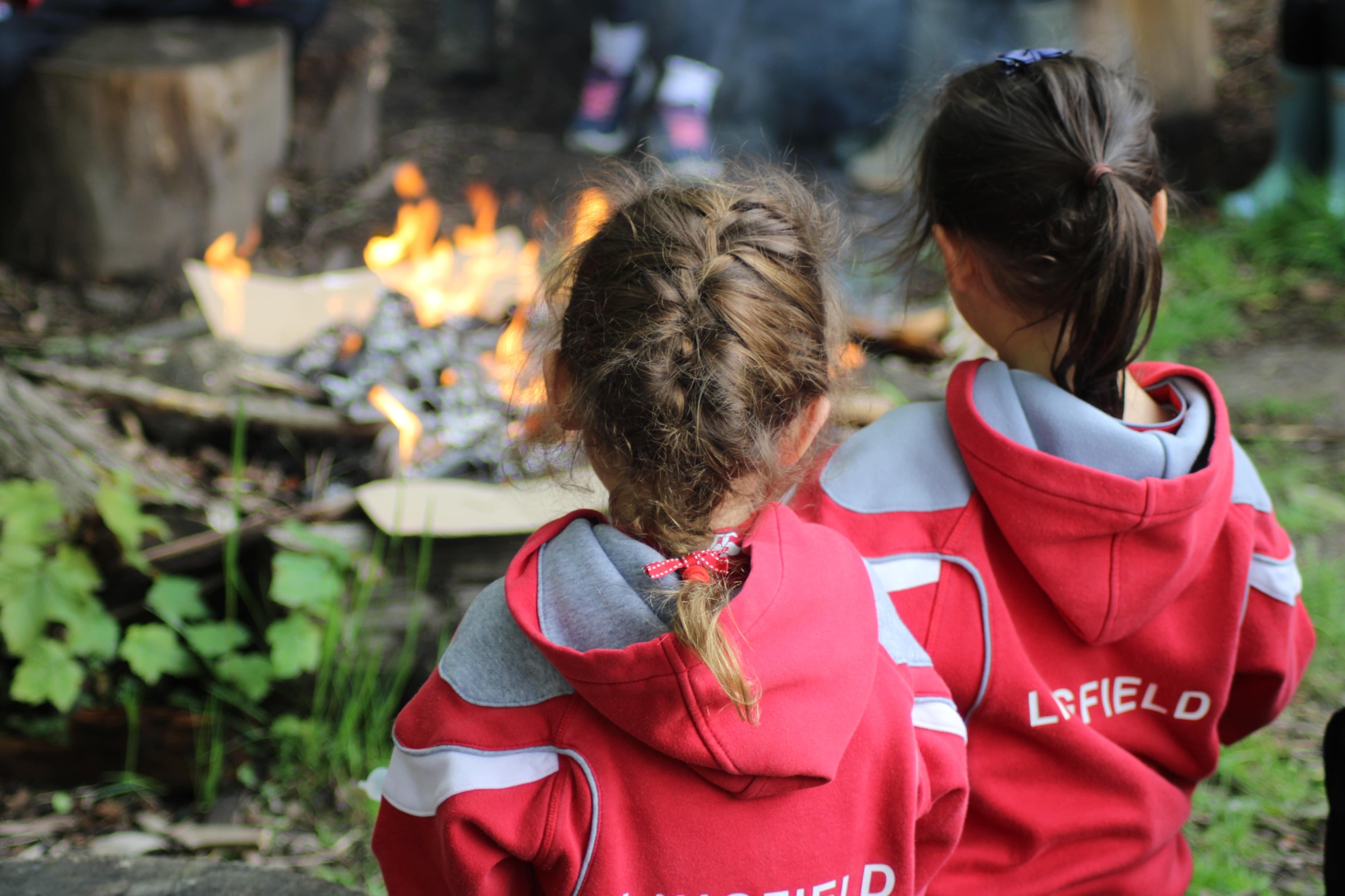 The Forest School activities we plan help to nurture creativity and curiosity through exploration and play. Such as:
Building fires
Identifying and planting herbs and flowers
Learning about seeds and food cultivation
Den building
Bug hunting
Making animal habitats
Cooking in our mud kitchen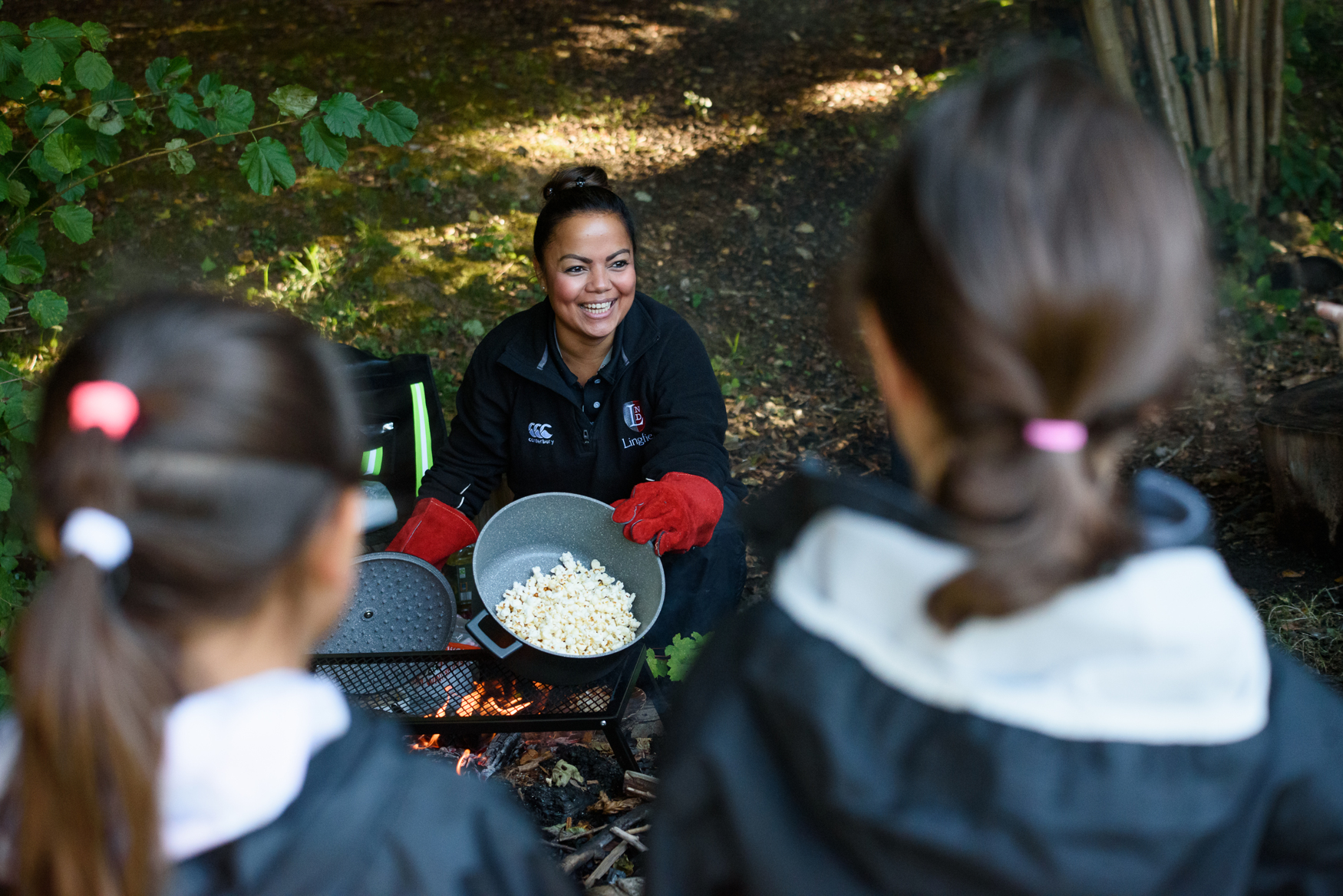 The Pond
Pond dipping is great fun for all ages. Equipped with nets, trays and magnifying glasses, pupils have the opportunity to explore and learn about the creatures inhabiting our freshwater pond by Batnors House. Teachers encourage discussion about what the children have found, their characteristics and the habitat they live in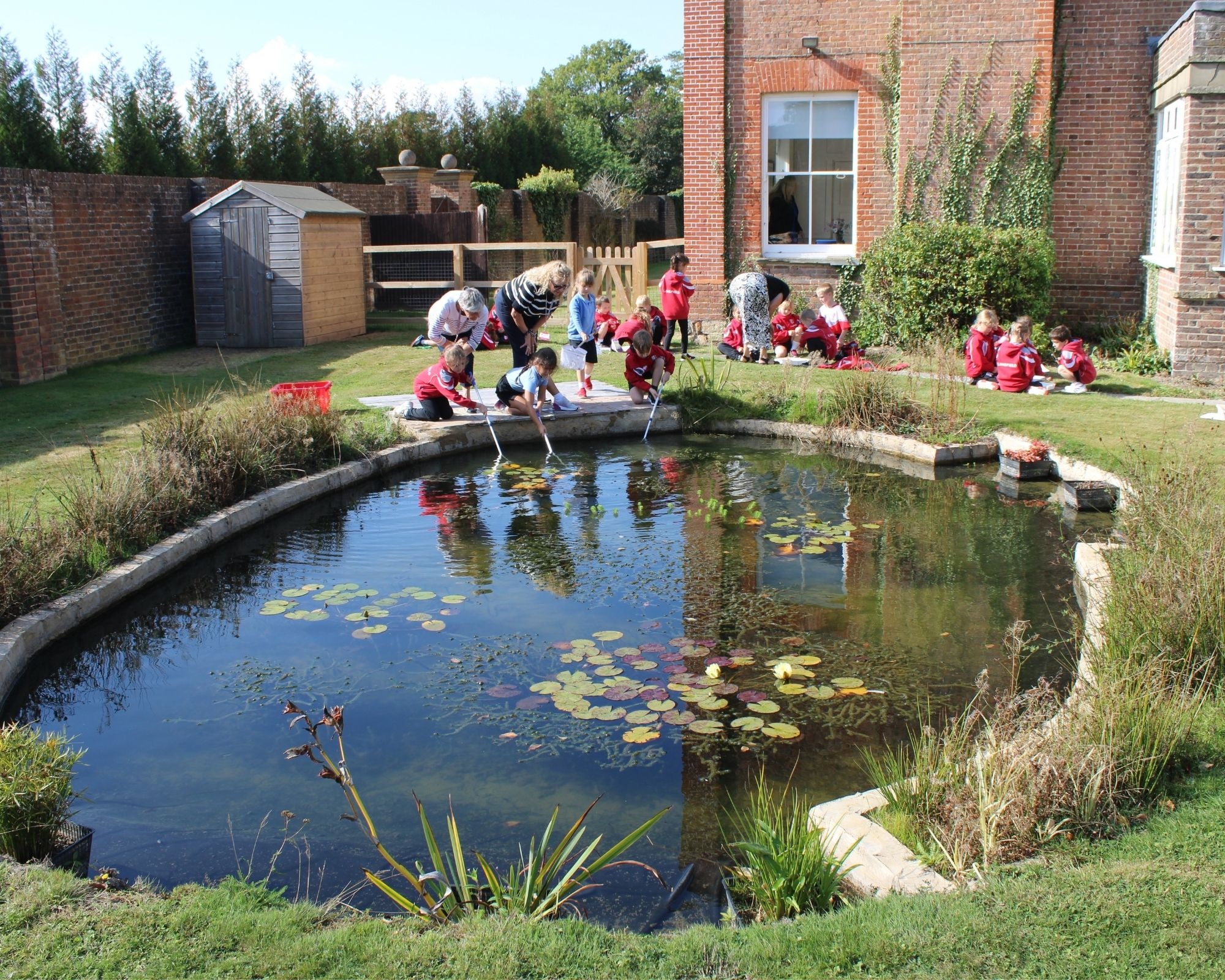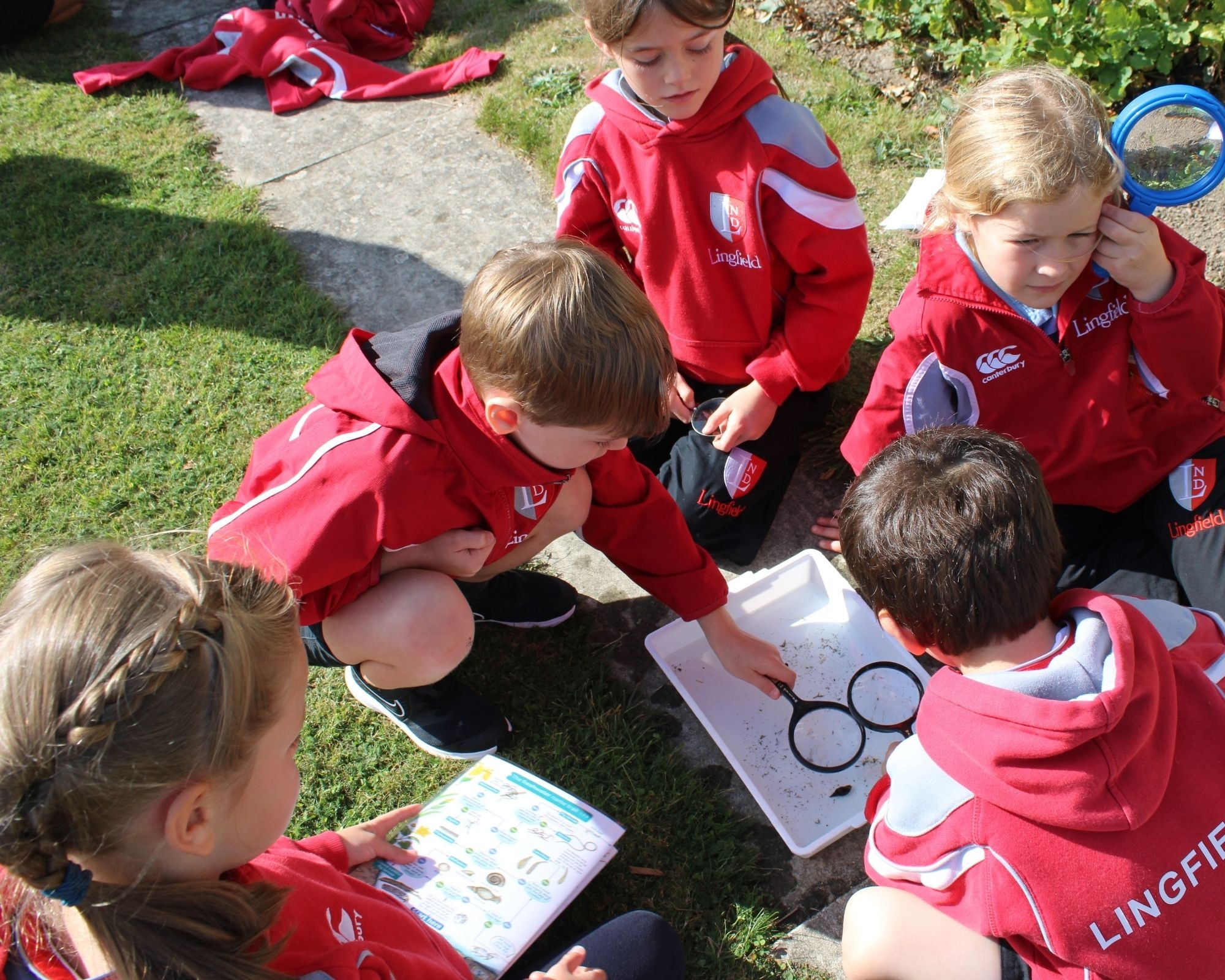 Outdoor Lessons
Teachers frequently take the classroom outdoors or bring the outdoors in. Science projects might measure rainfall or outside temperatures, butterfly counts or plant identification. You'll always see artwork of flora and fauna around the School. Our youngest children love reading and being read to in the outdoor classroom and enjoying regular adventures in our Forest School.